29 Jan
Online Gambling Apps Coming to Google Play
Real Money Casino Apps on Google Play coming to the US and Canada.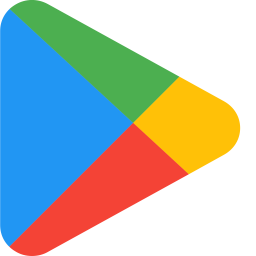 Year after year, the mobile gambling market has been hindered by a resounding lack of app accessibility in most countries. First, it was Apple and Google – respective proprietors of iOS and Android app stores – both staunchly refusing to permit the listing of real money gambling apps. Then, they began broadening their app selections, but only in select jurisdictions. Apple was quicker to acquiesce than its rival, but now, finally, it appears online gambling apps are coming to Google Play in the US, Canada, and eleven other countries that were previously restricted.
Policy Update: Real Money Casino Apps on Google Play in US & Canada
Google announced this week that it is updating its policies in regards to real money gambling apps. As of March 1, 2021, betting applications will be listed on the Google Play store in 15 additional countries, including Canada and the United States. This is a significant shift, insinuating only one thing. Google is looking to capitalize on the spread of legal white-market iGaming in the US, and hopes to capitalize on the upcoming Canadian market as well, if and when single event sports betting is passed into federal law.
Clearly this is Google looking to make money. But there's big benefits for the rest of us, too. For North America's internet betting fans, it means we will soon be able to find all the best mobile casino apps for Android in one place. And for the iGaming industry as a whole, it means greater accessibility to their apps by players, and a major uptick in communal trust of their applications.
Google Play's Policy Update In a Nutshell
Don't worry – Google isn't just letting anyone publish a gambling app. If there's anything we've learned from their staunch refusal to allow these types of applications in the past, it's that Google isn't willing to get caught up in any grossly expensive legal battles. In an effort to keep everything on the up and up, they're making some very strict demands of any operator intending to list their mobile betting app in the Play Store.
When a developer submits an application for inclusion, it will have to undergo a complete application process. The app itself will be scrutinized, as will the developer's background and operator's regulatory license info. If the business isn't up to snuff and in compliance with strict local laws, the app doesn't get listed.
This is great news for Android users. It means that every app that makes the list has been double-checked for legitimacy and reputability.
Note that not all types of gambling apps will be made available to all of the countries being added to Google's eligibility list (see below). Certain gambling verticals come with certain restrictions, as follows:
Canada Mobile Gambling App Policy
Canada is getting the raw end of the deal, so to speak. Even though online gambling with internationally licensed operators is not illegal, Google Play is only electing to publish mobile betting applications from provincial operators (i.e. British Columbia's PlayNow, Ontario's PlayOLG, etc.). For now, it's at least a step in the right direction.
Here's what google Play has to say to say about it in its Android Developer Program Policy Review:
Subject to the application and licensing requirements above, apps with the following types of gambling products are allowed:

Online Casino (governmental operators only)
Sports Betting (governmental operators only)
Lotteries (governmental operators only)
US Mobile Betting App Policy
Google's approach to US gambling apps makes more sense. As each state published laws to permit different forms of online gambling, those states' licensed operators will be permitted to publish their apps on the Google Play Store. Government-run applications will also be permitted, of course. No others will be allowed, as they are expressly prohibited by law.
The following list details the types of betting apps that will be allowed in which states:
Online Casino
State licensed operators in Delaware, New Jersey, and Pennsylvania.
Online Poker
State licensed operators in Delaware, Nevada, New Jersey, and Pennsylvania.
Sports Betting
State licensed operators in Colorado, Illinois, Indiana, Iowa, Nevada, New Hampshire, New Jersey, Pennsylvania, Rhode Island, Tennessee, and West Virginia.
Governmental operators in District of Columbia, Montana, and Oregon.
Lotteries
State-run or contracted operators in Georgia, Illinois, Kentucky, Maine, Michigan, New Hampshire, New York, North Carolina, Pennsylvania, Rhode Island, and Virginia.
Daily Fantasy Sports
Due to highly varied laws in different states, Google puts a lot of restrictions on where and how DFS betting apps can be offered to US players. According to the policy review:
Depending on the state, daily fantasy sports may be regulated as gambling in the U.S, and all daily fantasy sports apps published in the United States are subject to the Daily Fantasy Sports (DFS) Apps requirements below…

Developer must successfully complete the application process in order to distribute the app on Play;
App must comply with all applicable laws and industry standards for each country in which it is distributed;
Developer must have a valid gambling license for each country or state/territory in which the app is distributed;
Developer must not offer a type of gambling product that exceeds the scope of its gambling license;
App must prevent under-age users from using the app;
App must prevent access and use from countries, states/territories, or the geographic areas not covered by the developer-provided gambling license;
App must NOT be purchasable as a paid app on Google Play, nor use Google Play In-app Billing;
App must be free to download and install from the Store;
App must be rated AO (Adult Only) or IARC equivalent; and
App and its app listing must clearly display information about responsible gambling.
Which Countries Can Access Mobile Betting Apps?
At the moment, there are only four countries where you'll find real money casino apps on Google Play. They are (A-Z):
Brazil
France
Ireland
The United Kingdom
The updated list, coming March 1, 2021, will also include:
Australia
Belgium
Canada
Colombia
Denmark
Finland
Germany
Japan
Mexico
New Zealand
Norway
Romania
Spain
Sweden
The United States