9 Jul
How to Play Triple Pocket Holdem with Max RTP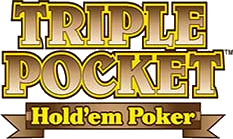 Triple Pocket Holdem is a unique house-banked variation of classic, player vs player Texas Holdem poker. As a casino table game, you'll be competing only against the house, not other players. Like traditional poker, strategy and skill are critical, but winning isn't about outsmarting your opponent. You must overcome the casino's ineluctable house edge.
Triple Pocket Holdem Poker Rules, Strategy & Tips
This is a unique game found at hundreds of online casinos powered by Microgaming. It's been around for over a decade now, first appearing in 2009. Being a niche-style game, it's not exactly a majority favorite. However, its outside-the-box nature continues to draw players who are looking for something different, but not impossible to win.
Disclaimer – Not all forms of gambling are legal in all provinces of Canada. The legal age to gamble also varies by province. Breaking the law is a serious matter. The information provided on this website is meant for educational purposes only, and we will not be held liable for any irresponsible / illegal activity on your part. Know the gambling laws in your province and follow them. The following pages provide more information on Canadian gambling laws:
1. How to Play Triple Pocket Holdem – Object & Rules
Many of the standard rules of Texas Holdem apply here. Each hand is made up of two hole cards and 5 community cards. Each participant combines those seven cards to develop the best possible 5-card hand. Traditional poker hand ranks apply. The best hand wins. But the term 'Triple Pocket' refers to this game's unique twist.
The player has the advantage of choosing one of three starting hands to compete with. Not a bad deal, right? The trade off – what gives the house its inexorable edge – is that the dealer gets to use both of the other two hands. It's kind of like competing against two players instead of one, except that you get to choose which hand to start with; before seeing the flop, turn, or river, of course.
That pretty much sums it up, but to make everything clear, I'll walk you through the steps of a hand.
Step by Step Game Play
Ante Bet: The player makes a bet called an Ante. Note that most house banked table games where an Ante is placed, more betting rounds are assumed to follow. That's not the case in Triple Pocket Holdem Poker. The Ante is the only bet you'll be making.
1st Hole Cards Dealt: The first two hole cards are dealt face up. If you like this starting hand, tap the "Hold" button and you will get to keep these cards. If you do not like them, you can instead press the "Deal Again" button. The first set of hole cards will be placed in one of the dealer's hand positions, and you will be dealt two new cards.
2nd Hole Cards Dealt: If you previously chose to Deal Again, the process repeats itself. You're shown two hole card, and given the choice to "Hold" or "Deal Again".
3rd Hole Cards Dealt: If you've passed the first two sets, this third set of hole cards automatically becomes your hand. Otherwise, it goes to the dealer.
Community Cards: All five community cards, flop, turn and river, are dealt face up to the center of the table.
Showdown: Each of the three hands are evaluated, combining their respective hole cards with the community cards available. Note that the dealer will only use one of his two hands – whichever develops the higher ranking 5-card hand.
Win, Lose or Push: If the dealer's hand ranks higher than yours, you lose. Your Ante bet is taken, and the hand is over. If you tie the dealer, it's a Push. Your bet is returned and the hand is over. If your hand ranks higher than the dealer's, you win. The amount you win depends on your hand rank (see Payout Structure below).
Poker Hand Ranks
Standard poker hand ranks are used. They are, in order of strongest (best) to weakest (worst):
| | | |
| --- | --- | --- |
| Poker Hand | Description | Example |
| Royal Flush | A + K + Q + J + 10, all of the same suit. | A♠K♠Q♠J♠10♠ |
| Straight Flush | Straight with all cards of the same suit. | 3♠4♠5♠6♠7♠ |
| 4 of a Kind | Four cards of the same rank. | 9♠9♣9♦9♥ |
| Full House | Three of a Kind + Pair | 8♣8♦8♥4♠4♦ |
| Flush | Five cards of the same suit. | 2♣5♣7♣8♣K♣ |
| Straight | Five cards in sequence | 3♦4♣5♥6♥7♣ |
| 3 of a Kind | Three cards of the same rank | 8♣8♦8♥ |
| 2 Pair | One pair, plus another pair | A♣A♦9♣9♦ |
| Pair | Two cards of the same rank | A♣A♦ |
| High Card | None of the above; highest card in the hand | A♣ |
2. Payout Structure – How Much You Can Win
Beating the dealer and winning the hand is great. You know you're going to get some money for this. Beating the dealer with an exceptional hand rank – that's where the real pleasure is. It doesn't matter what hand the dealer has. There's no 'dealer must qualify' requirement in this game. So long as you win, you're eligible for any of the payouts detailed below.
If you beat the dealer with high card, pair, two pair, 3 of a kind or even a straight, you'll get a direct 1 to 1 payout on your Ante. However, if you manage anything better than this – a Flush or higher – you can win anywhere from 2 to 1, up to 50 to 1, for winning the hand.
| | |
| --- | --- |
| Winning Poker Hand | Payout |
| Royal Flush | 50 to 1 |
| Straight Flush | 20 to 1 |
| 4 of a Kind | 10 to 1 |
| Full House | 4 to 1 |
| Flush | 2 to 1 |
| Anything Else | 1 to 1 |
3. Optimal Strategy & House Edge
The house edge in Triple Pocket Holdem is listed at 2.27% (RTP 97.73%). That's nowhere near the lowest edge game on the market. It wouldn't even make the top 10. But there are a casino games with worse RTPs that get a lot more action.
Most casino fans love roulette, but the European version only pays 97.30% RTP (house edge 2.70%). American Roulette is far worse at 94.74% RTP (house edge 5.26%). So if you're a professional gambler, no, this game won't appeal to you. If you're a casual player looking for a good time on a unique game, that 2.27% edge isn't so bad. However, if you don't employ the optimal strategy in every decision you make, the edge will only increase.
From a strategic standpoint, there are a few ways you could look at Triple Pocket Holdem. A lot of people will stick to the original Texas Holdem code of starting hand selection. If it's not paired, suited, or sequential, and of adequate rank, they toss it. The problem with that plan is that you aren't just folding. You get more choices. And each time you choose not to keep cards, you're giving them to the dealer. This means the situational value of each starting hand changes with every decision you make.
Hold or Deal Again – Round One Strategy
In the first round of hole card dealing, the strategy is very straight forward. If those cards don't fall into one of the three categories below, pass them on to the dealer.
Paired Cards: 3s or better
Suited Cards: A-2, K-4, Q-8, J-8, 10-8 or better
Sequenced Cards: A-5, K-9, Q-10, J-10 or better
Hold or Deal Again – Round Two Strategy
Here's where things get sketchy. If you are not dealt one of the above hands on the first deal, there is no static 'Yes' or 'No' for the second deal. To get the maximum RTP, your choice must be based not just on the cards you're dealt, but the cards you previously passed on to the dealer.
I would love to provide you with a strategy calculator for this, but there are two reasons I can't. First, I'm an experienced gambling author, but I'm no programmer or javascript expert. I have no knowledge in the ways of writing strategy calculator scripts. Second, I don't have to, because it's already been done before. The best script I've come across is published on a The POGG. You can access it right here:
4. Where to Play Triple Pocket Poker
Triple Pocket Holdem Poker rules were devised and published by Microgaming in 2009. More than a decade later, Microgaming continues to be the exclusive producer of this unique casino game. I know of no other casinos – online or on land – that offer this game. That's the bad news…
The good news is, Microgaming supplies its online casino software to hundreds upon hundreds of online gaming operators. It is the oldest, largest and most reputable software company in the iGaming business. For Canadian players, you won't find it at any provincially regulated gambling sites, but you will find it at a number of highly distinguished, decades old international operators.
Jackpot City is one of my personal favorites, online since 1998, licensed in Malta, and certified 'Safe & Fair' by eCOGRA. Players from Canada are accepted, as is the ultra-secure Interac Online payment method, exclusive to the Canadian market. This is just one of Microgaming's most trusted operators. Feel free to scour the web for your own personal favorite.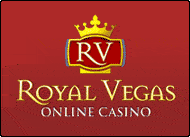 Royal Vegas is our editorial pick for safe Canadian gaming. Currently offering a good range of Canadian deposit options, everything from prepaid gift cards, to eCheck, instadebit and visa/mastercard. That, and a world-class gaming experience, with countless table games, strong variety, and even live dealers. The brand has been in the business for a decade long.