17 Jun
How to Bet at a Casino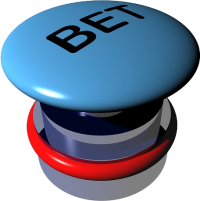 Everyone who's ever visited a land-based casino has a 'first time' story to tell. Most of them involve feelings of intimidation or, at the least, an awkward approach to the tables. You can boost your confidence and alleviate anxiety by knowing how to bet at a casino, and what to expect surrounding that moment.
How to Place a Bet at a Casino
Making a bet can be as simple as pressing a button, or placing a few chips on a table. Before you do, you'll need some chips. Before you get those, you should sign up for a club card. The following lessons will walk you through the process step-by-step, so that you can thoroughly enjoy your first casino experience.
Disclaimer – Not all forms of gambling are legal in all provinces of Canada. The legal age to gamble also varies by province. Breaking the law is a serious matter. The information provided on this website is meant for educational purposes only, and we will not be held liable for any irresponsible / illegal activity on your part. Know the gambling laws in your province and follow them. The following pages provide more information on Canadian gambling laws:
How to Sign Up for a Player's Club Card
Every casino offers a rewards program. You have to sign up for it, after which you'll receive your personalized club card. This card can be inserted into most games – especially the machine variety – and keeps track of your game play so that you're automatically earning comp points and rewards. Those rewards could be anything from a handful of bonus credits (free money to bet with), to a free beverage, a meal voucher, or even a comped night in the casino's hotel.
Signing up for the card is easy enough. As soon as you walk into the casino, you should see a player's club desk. Walk up to the counter and tell the worker you need to sign up. They'll either ask you a few questions and type the answers into a computer, or they'll direct you to a nearby kiosk to fill out the form yourself. You'll need to provide things like name, address, and date of birth.
When you're done, you'll receive your very own club card and basic instructions on how to use it. In a machine-style game, you'll simply insert the card while you're playing. At a table game, if there's no slot to insert the card, you can present it to the dealer to ensure you're getting credited for your bets.
Selecting your First Casino Game
This is one area you need to put some serious thought into before you arrive at the casino. There are many different games to choose from. The bigger the casino, the wider the game variety will be. In fact, the casino's website is the best place to start. Examine the game variety so you know what's out there, and can do some research on the games you're most interested in.
The most critical aspect is knowing the rules of the games you wish to play. You can avoid a lot of awkward questions by thoroughly familiarizing yourself with common casino game rules. You can find every title for free in online casinos or mobile apps. Take advantage of that, and get in lots of practice in.
Another thing to consider is how many people you want standing around when you make your first bet. If you choose a machine-based game, like slots, video poker, or keno, there will be no strangers standing around watching, waiting for you to make a move. This makes for a more comfortable setting, but also leaves you with no one to standing by ask for help, should you need it. Choosing a table game means there's plenty of people to prod for info, but also lots of prying eyes.
The next two sections will help you understand the steps necessary to place that first bet, either at a machine or table. Knowing what to expect should make it a lot easier to stay calm, relaxed, focused, and best of all, entertained.
Learn How to Bet on a Casino Machine
These are by far the easiest games to place a bet on. There's no timer ticking down. No one is hovering at your flank, waiting for you to act. You can take all the time you need, with absolutely no pressure.
The first thing you should do is examine the machine to determine the stakes range. A slot machine might have a bet range of $0.01 to $10.00 per pay line, or maybe $0.40 to $100.00 on an all-ways game. Video poker machines could have minimum bets of $1, $5, $10, or more. If you walked in with $100 to gamble, you certainly don't want to be betting $10 a pop on video poker machines.
Next, glance at the game's rules by pressing the Info button. If it's not already blatantly clear to you, this section will fill in any informational gaps to help you along.
Make sure you insert your player's club card (assuming you got one upon entering). To fund your game, you can insert cash directly into the game's cash receptacle. You'll see the credits appear on the screen, usually displayed in the top right corner.
Note: When you're done playing, if you have any money left in the game, pressing the Cashout button will print a voucher ticket for the cash value of your balance. If you play another machine, you can insert this voucher in place of cash. You can exchange your voucher(s) for cash at the cashier before you leave the casino.
Check out any of the following pages for more information on specific machine-type gambling games.
Discover How to Bet on Table Games
These can be the most intimidating of all. I know – I've been there. The first time I tried to play blackjack in a land-based casino, I was embarrassed right off the gaming floor. I stood near the table, watched a hand unfold, then attempted to take a seat in the empty chair. I was immediately and blatantly informed, "Someone is sitting there!" Hopping right back out of the seat, I apologized, and scurried back to the slot machines. Not one of my proudest moments, and largely the motivation behind writing 'How to Bet at a Casino' in the first place.
My embarrassment came mostly from the fact that I had really psyched myself up for it, and was so confident in my position. So, my first line of advice to you when approaching what appears to be a vacant seat is to simply ask, "Is this seat taken?" If it's open, you should receive a warm welcome, which I assure you will immediately relieve some of those first-time jitters.
Before you take that seat, though, be sure to examine the range of stakes for the table. It should be printed directly on the table's felt. It will say something like $5 – $500, or $10 – $1,000. The stake range defines the minimum and maxim um bets you can place per game (e.g. $5 minimum, up to $500 maximum). Some of the fancier casinos might have starting stakes of $25 or more. Just be sure you know what you're getting into.
Once you're seated, look for a spot at the table to insert a club card. If it's an electronic table, there will be a slot available, clearly marked for this. If you don't see one, simply raise your club card in your hand and ask the dealer if they need it. They'll respond one way or another, then ask if you'd like to buy chips for the game. Say yes and hand over the cash. If you're getting a large amount, you may want to specify the chip size ($5, $10, $25, etc). You'll be given an equivalent amount of chips in return.
The procedure for placing bets depends on the type of game you've chosen to play…
Blackjack
Before a new hand begins, the dealer will call for bets. Place the chips you want to wager in the circle marked Bet. When the dealer says 'No more bets', you can no longer touch the chips in the Bet circle. Once the hand is underway, if you choose to double down or split your hand, the dealer will indicate where to place an additional amount of chips, equal to the original bet.
If you lose, the dealer will take the chips from your Bet circle. You'll need to place a new bet to play another hand. If you've won, the dealer will place the amount of chips you've won next to your bet, outside the bet circle. You can slide these back to your chip pile now. If you're done playing, take the chips from the Bet circle too. Otherwise, leave these in the Bet circle to play another hand. When the dealer calls for bets, you can adjust the amount of chips in your Bet circle if you wish.
Baccarat
This is probably the easiest table game to bet on. In front of you will be three betting circles; one labeled Banker, one labeled Player, and one labeled Tie. When the dealer calls for bets, you will place your chip(s) in the circle that corresponds with your desired bet. From there, just wait for the dealer to play out each hand.
Roulette
In roulette, each player is given different color chips to wager. This way, no one gets confused as to who bet what and where. When the croupier says "Place your bets", you may start placing one or more chips on the table. Place them exactly where you want to place your wager. If you have any questions, don't hesitate to ask.
Roulette is a game with many different wagering options, and one I highly suggest practicing for free online so that you understand the rules, odds, payouts and above all, the rules of chip placement, before you stat playing for real money.
If you don't feel comfortable making a single number or street bet right away, stick to the even-money wagers early on. It's hard to mess up a bet on something as simple as Red or Black.
Craps
This probably shouldn't be your first choice, but if it is, I have to assume you're fully prepared for it. The rules, betting options and payouts are quite complex.
As for placing bets, there's a few things you need to know. Each player has a different color chip stack to work with, to avoid any confusion. Only Pass Line and Don't Pass bets can be made directly by any player. You can make these bets by placing the chips on the Pass or Don't Pass line directly in front of you.
All other wagers must be made by handing your chips to the dealer closest to you, and telling them where you'd like to place the chips. Do not ever reach over the table or you can expect a swift reprimand from the boxman for not knowing how to place a bet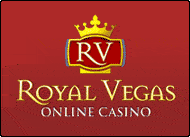 Royal Vegas is our editorial pick for safe Canadian gaming. Currently offering a good range of Canadian deposit options, everything from prepaid gift cards, to eCheck, instadebit and visa/mastercard. That, and a world-class gaming experience, with countless table games, strong variety, and even live dealers. The brand has been in the business for a decade long.