21 May
How to Play Scratch Cards Online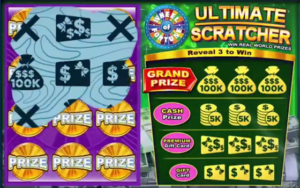 Of all the ways to gamble over the internet, scratching off virtual lottery tickets isn't exactly the most popular. For those who enjoy it, though, the element of excitement, combined with the near-instant gratification of a win, is like nothing else. Considering all we do on computer or mobile these days, why not play the lotto, too?
How to Buy Scratch Tickets Online
Online scratch cards, or scratchies, are more common than you might think. Every lottery supplier in the world is expanding into the online space to increase sales, and online casinos love offering these fun instant-win games, too. If you're a Canadian of legal age, you're just four steps away from cashing in your first virtual scratch card.
Disclaimer – Not all forms of gambling are legal in all provinces of Canada. The legal age to gamble also varies by province. Breaking the law is a serious matter. The information provided on this website is meant for educational purposes only, and we will not be held liable for any irresponsible / illegal activity on your part. Know the gambling laws in your province and follow them. The following pages provide more information on Canadian gambling laws:
1. Where to Buy Scratch Offs, Lottery or Casino Site?
There are literally hundreds of sites selling scratch cards. We can group all of them into two distinct categories – government lotteries and online casino lotteries.
The first is the smallest group, belonging to government-run lottery websites. These include national lotteries, provincial lotteries, state lotteries, etc. Any lottery that raises money for, and is run by, any local government body, belongs in this group. The Ontario Lottery & Gaming Corp (OLG), and its website, PlayOLG.com, fit into this category.
The second group is far larger, and contains online casino style operators. These websites are providing a service for their own profit. Their online scratch cards are extremely similar to those offered by local lottery corporations, but the proceeds do not benefit anyone but the companies that make and sell them.
For players, the only real difference is the average return, or the overall amount of money they pay out, compared to what they take in. Local lotteries set their returns at an average of anywhere from 75-85%. At 85% RTP, that means 15% of all sales go to the lottery, and 85% get returned as prizes. Online casinos tend to be more generous, paying back an average of about 93% on instant scratchies.
A lot of players prefer the online casino approach for the higher payout percentage, which makes a lot of since if you really want to win. Then again, the proceeds go straight to the company selling them. Local lotteries at least benefit the communities their players live in.
Thus, to answer the question of which is better, local lottery or online casino, you'll have to decide what's more important to you – benefiting your community, or higher odds of winning?
2. Types of Online Scratch Card Tickets
For the most part, online scratchies are the exact same tickets you buy at local retailers. They play out the same way. You scratch off the playing area and hope to match three symbols, or reveal a special winning symbol, or match the lucky numbers to claim a prize. There are also tic-tac-toe games, crossword games, festive holiday themes – everything you'd expect to find at lottery retailers.
Be wary of one class of games that call themselves "instant win", but appear to play out like a slot machine spin. These are not scratch cards. They are akin to lottery tickets, in the sense that a batch of results are predetermined, but there's no virtual scratching involved. If you've ever played a 'virtual lottery terminal' (VLT), or eastern Canada's 'TapTix' machines, that's exactly what these are.
One way to know if you're getting a real scratch card – physical or virtual – is to read the odds info. A real ticket should display the "overall odds" of winning any prize in ratio format, such as "1 in 3.85". These odds belong to games with scaled prizes, starting at the cost of a ticket, and often rising up into the tens or hundreds of thousands, if not higher. If a game is only able to display a percentage based RTP, such as 85%, you're probably looking at a VLT, not a virtual scratch card. That's not to say VLTs are bad, but they aren't exactly the same thing.
Many players prefer online scratch cards that display both the overall odds ratio and RTP. The ratio shows you how often you can expect to win anything, but the RTP depicts just how much you can expect to win, compared to what you spend. The higher the RTP, the better.
As mentioned previously, online casinos present far greater RTPs than traditional lottery retailer, some paying out at 95% or more. Pay attention to the odds and RTP, and you'll know which scratch cards are more likely to win.
3. Learn How to Play Scratch Tickets
Playing a scratch card online is hardly different from the real thing. You buy a ticket, then scratch its surface to see if you've won. Doing the job virtually does change things a bit, though, so here are some tips to help you get started.
From the main page of your chosen online scratchie retailer, click your way to the games menu. Sift through the available cards until you find one that catches your eye, then click on it. If you have not yet done so, register a player account and/or make a deposit to fund your account. Now, you'll be able to purchase one or more tickets.
At this point, you might be asked how much you want to 'wager' on the ticket. This is one area where online scratch cards vary from the on-land version. In many cases, instead of a set price, you can choose how much to pay for it. A typical price range might be $0.10 up to $20 per card. Thus, instead of displaying a static top prize, such as $10,000, it might depict a multiplier range of something like $1,000 – $200,000. So, first things first, if given the choice, set your purchase price.
Next, press the Play button to purchase the ticket. If you're playing on a touch screen device, such as a smartphone or tablet, you can use your fingertip to swipe back and forth, revealing the playing area. On a computer, do the same with your mouse. Be sure to read the game's information / rules section so you know what you need to win.
4. I Won! How do I Cash Out Winnings?
This is one area where people tend to grunt over the answer. Cashing out a winning online scratch ticket isn't like exchanging a physical card for money. You can't take your iPhone into a gas station and ask for the cash. You're going to have to request a payout, and wait a few days for the money to hit your bank.
That being said, withdrawals aren't difficult. You'll make one the same way you made a deposit. Go to the banking section, press the Withdrawal button, then choose how you want to get paid. Generally you'll choose the same method you used to deposit, when applicable. Enter the amount you wish to cash out, submit the request, and you should have your money in about 3-5 days.
What if I won A LOT of MONEY!?
If you were playing at an online casino, the same process applies. However, if you win a very large sum of money on a single game at a government-run lottery website, you're probably going to get the publicity treatment. British Columbia's BCLC, for example, states that online winners of $100,000 or more will receive a check, delivered in person. That's because they want to take photos and conduct an interview for marketing purposes.
Don't worry, they won't surprise you or snap photos of you in your pajamas. You'll get to set up an appointment time so you can look your best when holding up that big cardboard cheque.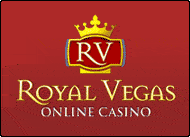 Royal Vegas is our editorial pick for safe Canadian gaming. Currently offering a good range of Canadian deposit options, everything from prepaid gift cards, to eCheck, instadebit and visa/mastercard. That, and a world-class gaming experience, with countless table games, strong variety, and even live dealers. The brand has been in the business for a decade long.