26 Feb
Card Games Derived from Scat (31)
New card games born from variant rules of Canadian Scat.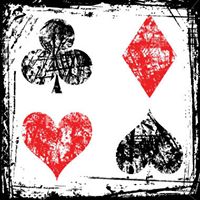 We recently covered the complete rules of Scat (aka 31 or Blitz), as well as the most common deviations from those rules. Today, as previously promised, we'll be talking about a small group of games that are—or certainly seem to be—direct descendants of Scat.
Based on preexisting knowledge and web-based research, I'm surprised to find how many of them there really are. But before you read any further, please understand that these descriptions assume you already know how to play Scat by traditional rules, and may even be familiar with some common variations. If not, please refer to the following links, then return here to learn more.
Games like Scat (31)
The five scat-derived card games described below are the only ones I've found that resemble their origins closely enough to be recognizable relatives, yet are still far enough removed to be worthy of carrying separate titles. You can even play most of them as unlockable variants in the popular Thirty One Rummy App for Android and iOS devices (see our review here).
Banking
The game of Banking, (or Banking 31), is a faster version of the game that gives each player just one chance to improve their hand.
To start, each player bids one coin, placing them in the middle of the table. Then the dealer will pass out cards as usual, three to each player, and to one additional hand in the center of the table. So if there are 3 players, there will be four hands dealt. This extra hand is called the "Widow".
Starting with the player left of the dealer, each player will take turns looking at the widow and exchanging any cards they want from their hand, up to all three, or none at all. The object is the same as Scat – to create a hand closest to 31. When a player is done, the widow is returned to the center of the table. Any cards from the player's hand are returned face up, where original widow cards stay face down.
If any player achieves a Scat, (perfect hand of 31), the hand is declared and the game is immediately over, with that player winning. If not, once all players have had a chance to exchange with the widow, the hand is over. All players reveal their cards and the highest total (closest to 31) wins. The winner collects all coins wagered on that round.
No-Elimination 31
This game is played exactly the same way as Scat, except that it has a fully evolved scoring system meant for social gaming groups. There is no betting; no coins or tokens involved. Players must agree on a target score before starting. A target score of 31 is common for first timers, and can be adjusted after to increase or decrease the desired length of a game.
Score is taken as follows. Note that the point value for the player who knocks is shown separately, on the right.
| | | |
| --- | --- | --- |
| Hand Value | Points | If Knocker |
| Scat (31) | 6 | 6 |
| Highest Score (up to 30) | 3 | 4 |
| Middle Score | 2 | 1 |
| Lowest Score | 1 | 0 |
In cases of ties, all tying hands receive the highest possible points, according to the descriptions above. If a 3-player game ends 28, 26, 26 (knocker wins), the scores are 3pts, 2pts, 2pts, with the second two tying for middle score.
Stop the Bus
This game is a perfect combination of Scat and an English card-game known as Brag. It combines the dealing and turn-based drawing/discarding game play of 31, with the hand rankings associated with 3 Card Brag.
Instead of matching suits and adding pip values to reach 31, hands are ranked more like a 3-card poker game. The following hand ranks apply (highest to lowest):
Three of a Kind

Running Flush (3-card run of the same suit)

Any Run (highest card wins a tie)

Flush

Pair

High Card
In some circles, players do not draw and discard, instead playing from a 3-card "Widow", as described above in the rules of Banking 31.
Switch
Switch is the most unique variant I've come across. It is similar to Banking, except that there are two additional hands. The dealer will deal two hands to himself, and a "Widow" to the middle of the table. Before the game begins, the dealer will look at both of his hands, and decide which he wants to play. The other is set face-up in the middle of the table, next to the face-down widow.
On each player's turn, there are four possible decisions to be made:
Draw One: Take one card from the table, and discard one hand in its place. If the card taken is face-down, the discard will be face up, and vice versa. Players cannot look at face-down cards before choosing one.

Swap Hand: Swap and entire hand with the face-up or face-down hand on the table. The discarded hand is placed up or down, same as the hand that was taken.

Renew Hand: A player can choose to renew either of the hands on the table, removing it from play and replacing it with a newly dealt 3-card hand from the stockpile. If the hand was face up, a new hand is dealt face up and the player's turn is over. If the hand was face-down, a new hand is dealt face down and the player can continue their turn.

Knock (per standard rules).
West Lansing Cut Throat
Ostensibly named for its originating location of West Lansing, Michigan, this quick, cut-throat variation is very similar to the original game of 31, with a few slight changes.
The stakes tend to be higher. Players purchase some form of tokens (poker chips are common) for an agreed upon amount ($1 each, $5 each, etc).

There is no free hand played "on the county". Once you're out of tokens, you lose.

A player who knocks and finishes with the worst hand loses 2 tokens, not one. Any player who ties the knocker with the lowest hand will not lose any tokens.

A 3 of a Kind is worth 30.5 points. All 3 of a kind hands are equal (A-A-A does not beat 2-2-2, they tie).

Side wagers, although not required, keep the game exciting (and potentially profitable) for all players, including those eliminated. Once a player is knocked out, they may place a side bet (if there are any takers) on who will win the game.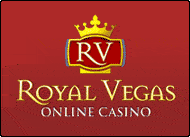 Royal Vegas offers a wide range of casual card games for fun or real money. Everything from keno, bingo and scratch cards, to even blackjack and texas hold'em. Safe, and fun.