22 Feb
How to Play Scat Card Game (aka 31)
Learn to play the card game Scat (aka 31 or Blitz), a fantastic draw-based game for up to 9 players.

Today we're going to veer from the beaten path in detailing an enormously popular card game known across most of Canada as Scat. In the US, it's often known by the name 31, or Blitz. It should not be confused with Dutch Blitz, the German trick-taking game of Skat, or the higher-point-value target blackjack variant, 31. Scat is unlike any of these.
A turn-based, draw-and-discard game, the object of Scat is to combine same-suit card values to achieve a hand total nearest to 31; the highest possible scoring hand. You'll need an Ace and a pair of 10-point cards, all of the same suit, to do it. It's usually a betting game, so grab your quarters and prepare to have some fun.
How to Play the Card Game Scat
You'll need a single deck of 52 cards and anywhere from 2 to 9 players. Most agree that 3 or 4 players is best, but any number in that range will do. Before starting, a dealer is chosen at random.
Objective – Hand Values
To win Scat, you'll need to develop a hand that is closest to 31 – closer than that of your opponents. Card values can only be added together if they are of the same suit. Card values are as follows:
Aces = 11
Face Cards = 10
Tens = 10
2 – 9 = Pip Value
For example, a hand of A♥, Q♥, 9♣ is only 20 points, not 29 points, because the club does not match the A and Q of hearts. A hand of 3♦, 5♦, 10♠ would be 10 points, since the single 10 is worth more than the 3 and 5 of diamonds combined. And, of course, a hand of A♥, K♥, J♥ is 31 points – the highest possible hand achievable.
Dealing the Cards
The dealer will shuffle all the cards, give them a quick cut, and then pass out three cards to each player, one at a time in clockwise fashion. The next card is played face up in the middle of the table. The rest of the cards are placed face down next to this card as the stock pile, or draw pile.
Playing the Game
The game begins with the player left of the dealer. This player may either take the face-up card from the discard pile, a fresh card from the draw pile, or knock. We'll talk more about knocking in a moment (see Knocking below). First, let's describe the normal flow of the game.
After drawing a card (from stock or discard pile), the player will return one card face up to the discard pile. The next player will take a turn, doing the same, and so forth, until someone knocks or declares 31 (see Declaring 31 below).
Notes on Drawing Cards…
Players may only draw the top card from the stock or discard pile. You cannot dig into the discard pile to take a different card.
If a player draws a card from the discard pile, he/she may not discard that same card on the same play.
If the stock pile is empty on the next player's turn (i.e. no one has yet knocked or declared 31), the game is immediately over. All players reveal their cards. Highest point value wins.
Knocking
A player may only knock at the start of their own turn, before drawing a card. To knock is to call an end to the current hand, generally because the knocker believes he/she have a high enough total to win. The knocking player will not play this turn, but each player after him/her will get one more chance to draw and discard. Once play revolves back around to he/she who knocked, the game is over. All players will reveal their hands. The player with the highest point value wins.
Declaring 31
If a player achieves a hand value of 31 at any point in the game – whether it be right after the dealing of cards, mid-game, or after another player has knocked – the player can immediately declare 31. Declaring 31 instantly wins the game, regardless of what cards anyone else is holding. All other players lose the hand. There can be no tie, since any other player with 31 should have declared first—you snooze, you lose!
Scoring and Winning Scat
Each player begins with three coins or game pieces. Traditionally 3 pennies would be used. Since the eradication of pennies in Canada, quarters have become the preferred coin for playing. Some will use the cheaper nickel, or more valuable loonie, although any symbol of a game piece will do (peanuts, hard candy, nuts and bolts, small wads of paper, anything will do).
For each round of play, all losers of a hand will place one of their coins in the kitty. The winner does nothing, retaining all coins. In case of a tie, all winners keep their coins.
Once a player puts their last coin into the kitty, they are said to be playing "on the county", or by a variety of known alternatives; "on charity", "on the dole", "on grace", "on welfare", "on your face". If you lose a hand while playing on the county, you are out of the game.
The winner of Scat is the last player remaining in the game. If playing Scat for money (or candy), this player wins the kitty. In case of a tie, the winners split the kitty.
Want to learn more about Scat? Check out the links below:
Winning Scat Strategy
Common Rule Variations of Scat
Card Games Derived from Scat
31 Mobile Apps for Android and iOS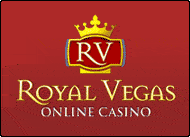 Royal Vegas offers a wide range of casual card games for fun or real money. Everything from keno, bingo and scratch cards, to even blackjack and texas hold'em. Safe, and fun.