3 Sep
Top Call of Duty eSports Teams 2020
Evaluation of 2020 Call of Duty Teams & Players.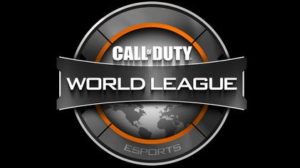 Call of Duty is the most popular eSporting event in the world, and has been for more than a decade. We've seen a multitude of teams, and countless players, pass through the revolving door of CoD Pro League stardom.
In 2020, the top 12 Call of Duty League (CDL) teams to watch, ranked by their current status (as of September 2020), are as follows. Click any team to learn more about their experience and individual players.
#1 Atlanta FaZe
The Atlanta FaZe is kicking butt and taking names in 2020. They are currently ranked #1 in the world. They just lost the 2020 World Championship to Dallas, but their win record is so strong it's held them in first place position.
The team consists of Major Maniak, Abezy, Simp, Cellium and Prestahh. Of those five, three rank in the top 10 for best kill/death ratios on the year. It is this team's heavy firepower that makes them such formidable foes.
Simp: A 2019 rookie, Chris "Simp" Lehr earned the MVP tag for lead eUnited to a World Championship that year. He excels in domination and hard point matches, is an expert sniper in search and destroy, and will no doubt lead his team in scoring throughout the 2020 season.
Abezy: Following in Simp's SMG specialist footsteps is Tyler "aBeZy" Pharris. His most valuable tactic for Atlant FaZe is his ability to dominate and pressure the enemy force, freeing up Simp to accomplish any objective.
Cellium: McArthur "Cellium" Jovel's most appreciated trait is his flexibility. He can lead, defend, attack, support – whatever the role calls for. He's known for his multi-kill streaks in search and destroy matches, especially as a defender. His S&D prowess is the driving force behind FaZe's unparalleled dominance in search and destroy.
Priestahh: Another flexible player, Preston "Priestahh" Greiner is an AR gunner that specializes in clearing the way for his teammates.
MajorManiak: Michael "MajorManiak" Szymaniak doesn't rack up too many points, mostly because his teammates get to the marks first. But he is not without his value to the team. He is a slow, methodical strategist and AR specialist who complements his fellow FaZers very well.
#2 Dallas Empire
Team Dallas Empire could easily be in the top spot right now, having defeated the #1 Atlanta FaZe, jnot once, but twice, including their Aug. 30 World Championship routing of FaZe by a score of 5-1. They've also taken down #4 Chicago Huntsmen with relative ease. However, they don't lead the pack in CDL points – at least, not yet. Considering Chicago won its previous three matches against Dallas, it's either a streak of good luck or a major level-up on Empire's part. As the latest Champions, I have to lean more towards the level-up theory.
Empire seems to have improved a lot lately. It's not just one member, either, but a boost in the entire team's collective game play. Despite a slow start to the season, no roster changes were made, and their teamwork is proving all the better for it. The key now will be maintaining focus after pocketing a collective $1.5 million prize as the new reigning champions.
Clayster: James "Clayster" Eubanks is a staple of the Dallas Empire and a proven star in the CDL. He was a 2015 World Champion and MVP, winning the Champion title against in 2019 and 2020. In fact, he was the first CoD player to ever win every championship accolade. He's served his team very well as an AR Slayer and, along with his teammate Crimsix, was the first to win over $1 million in eSports tournament prizes.
Crimsix: Ian "C6" Porter, otherwise known as Crimsix, earned the title of World Championship MPV in 2020, and holds Championships in 2014, 2017 and 2020. He is, quite frankly, the best Call of Duty player in the world, holding the record for highest number of major tournament wins; 37 and counting. His spectacular performance in k/d ratios earned him the title of 2020 CDL Championship MVP.
Huke: Just 20 years of age, Cuylet "Huke" Garland helped lead his team to the 2020 World Championship as a versatile player of many talents. He's the youngest CoD player in the world to earn an XGAMES silver medal.
Shotzzy: Anthony "Shotzzy" Cuevas-Castro is just 19 years old, and one of two rookies on Dallas Empire. He may be new to the CDL, but not the eSports arena. He won the Halo World Championship in 2018, then followed that up with a rookie win in the 2020 CoD World Championship. That earned Shotzzy the title of first ever multi-FPS world champion. Not bad for a teenager, eh? Like Huke, he's a versatile player who can adapt to any role; a fact that helped him win the title of 2020 CDL Season MVP for leading the team to a 2020 CDL Championship victory.
Illey: Indervir "iLLeY" Dhaliwal is another young gun, helping Dallas Empire earn the title of 2020 CoD World Champions at the age of 18. His flexibility in roles is a boon for the team, but it's his dominance in search and destroy matches that stands out the most.
#3 Florida Mutineers
Florida was far from a favorite coming into this year's CDL, but has outperformed most expectations. The Mutineers are one of just four teams to earn a title this year, seating them alongside Atlanta, Chicago and Dallas – an impressive line-up to be grouped with. They've taken down the league's #1 contender, Atlanta Faze, not once, but twice this year, proving they've got what it takes to compete.
These guys have proved themselves to be a well-balanced team, poised for greatness. Florida has a quick, solid, aggressive team, lead by Skyz, one of the league's absolute best. However, their trio of SMGs, Fero, Frosty, and Havok, have their fair share of bad days. When they are on top of their game, the Mutineers are virtually unstoppable.
Skyz: Cesar "Skyz" Bueno has been the Florida Mutineers' anchor since the team's inception, leading them to three $50k tournament wins. Twice over Atlanta and once over Minnesota. He's considered one of the best main ARs to play the game, and a top 10 contender in Modern Warfare. He's got a fantastic team of SMGs behind him, allowing him to move freely around the map with fellow AR, Maux.
Maux: Chance "Maux" Moncivaez is Skyz right-hand man. Together, with Ars in hand, they are able to accomplish just about any mission. When Maux has a bad game, the whole team suffers, but it doesn't happen often.
Fero: Maurice "Fero" Henriquez is one of three primary SMGs for the Mutineers. He's been in the CDL since 2016, and is a quick cover man for the ARs. His only downfall may be his ego. With that in check, and he could be among the league's best respawn front-runners.
Frosty: Bradley "Frosty" Bergstrom is a flex player, but dominates in the team's main SMG role. He's one of the team's least experienced players, and it shows. When he and the other SMGs fail to perform, the whole team falters.
Havok: The most experienced member of the Florida Mutineer's, Colt "Havok" McLendon has been playing professional eSports since he turned 16 in 2014. In his first eligible year in the CWL, he was named a Pro Segue All-Star. As an SMG slayer, he's extremely talented, but there's always room for improvement.
#4 Chicago Huntsmen
The Huntsmen are a new team in the CDL, established in fall of 2019. They had a fantastic start to 2020, steamrolling almost every opponent they faced, including the Dallas Empire in 3 of 4 face offs. They've had a hard time finishing, though, having faced elimination each time a tournament reaches knockout stage – even matches in which they were the favorites.
Chicago Huntsmen are a well rounded team. Each member has plenty of experience under their belt, but it may be their lack of experience together that's held them back so far. Let's take a closer look at the team as it stands now.
Envoy: Although not the captain, Dylan "Envoy" Hannon is takes a clear leadership role for the Huntsmen. At only 20 years of age, he's the team's SMG and Hardpoint specialist.
Prestinni: Preston "Prestinni" Sanderson is a four-year veteran of CoD eSports and a 2019 World Champion. The 22 year old is awesome in the SMG role, but is well balanced with other classes. He is a master at pressuring the enemy, and has been known to successfully guard entire halves of a map.
Scump: Seth "Scump" Abner is the Captain of CHI and the lead MP5 player. He leads the roster alongside Envoy and performs particularly well in search and destroy missions.
Formal: The oldest member of the team at 25, Matthew "FormaL" Piper is by far the most experiences, as well. He's been competing in professional eSports leagues since 2013, and was a staple of the OpTic Gaming crew from 2014-2018. He served another year with Canada's Luminosity Gaming before signing on with the newly formed Huntsmen. His masterful AR skills have proven critical to the team's success. At his best, FormaL is unstoppable, but he's been known to struggle under pressure.
Arcitys: Alec "Arcitys" Sanderson is the primary flex for Huntsmen, and the twin brother of Prestinni. He switches between MP5 and M4A1 roles as needed, always holds a power position, and dominates in respawns. He's a methodical, back-alley players who's stats don't do him justice. Do not underestimate him.
#5 New York Subliners
The New York Subliners joined the CDL in mid-2019 and got off to a great start, finishing in the semi-finals in their first three tournaments. They've struggled in larger events as the 2020 CDL got underway. NY secured a tournament win over Chicago in Week 11, harvesting a well deserved $50k prize, and finished in the 7-8 bracket of the CDL 2020 Championship for another $175k.
Their performance has not lived up to their talent this year. The phenomenal duo of Attach and Zooma, together since 2016, has led the team's few triumphs, but their back-ups, despite being decorated veterans, couldn't quite keep up. Benching Zer0 may have been a mistake as he soon left for London, and his replacement, Happy, failed to bolster the team's stats.
The only positive move seems to be the recruitment of fresh blood by way of signing amateur Mack as a rookie starter. Since he joined, the Subliners have become a force to be reckoned with, jumping all the way up to 5th place by the end of the regular season.
Mack: Makenzie "Mack" Kelley breathed new life into New York as the driving force behind they're recent success. He's played a pivotal role in every match, racking up the best stats on the team and leading them to three consecutive semi-finals.
Accuracy: Lamar "Accuracy" Abedi joined NY in Sept 2019. He thrives on the adrenaline rush of competitive game play, and may very well be undervalued as a premier slayer. He's been bounced around from one team to the next so often, he's never really had a chance to assimilate to a static roster. As such, his achievements have been hit or miss for years.
Attach: Dillon "Attach" Price is an SMG specialist with a decorated history, including a 2015 World Championship with his former team, Denial Esports. Not only is the he youngest CDL player to ever win a Championship (he was 18), he's also one of a handful of players to ever win such a title in their first CDL appearance. He was named 2018 eSports Player of the Year, and went on to earn the titel 2019 CWL Pro League All-Star. He has yet to perform at that level since joining the Subliners in September 2019.
Temp: After being crowned a Breakout Player, number-one respawn player, and 2019 CWL Pro League All-Star, Donovan "Temp" Laroda was picked up by NY in hopes his flex abilities would leave them back into the top 5. That hasn't been the case, but he has played a crucial role in some of their tournaments. Consistency will be the key to this player's success with NY moving forward.
ZooMaa: As a 7-year eSports veteran with two dozen victories tournament wins his belt, Thomas "ZooMaa" Paparatto has certainly done his part for New York since leaving Atlanta in September 2019. His role as SMG slayer has been paramount to their achievements. As for his continued success, that's up for debate. ZooMaa rose to elite status early on in his career, but hasn't performed on the same caliber since his CWL Pro League All-Star year in 2018.
#6 London Royal Ravens
It's been a rocky start for London's Royal Ravens, highlighted by a throng of roster changes and substitutes. Things have been looking up since Zer0, a dominating flex player, signed on in May, just four days before the start of CLD 2020 Seattle. Having a second AR helped the team tear through opponents in that series, right up until they hit a brick wall against Chicago in the finals. That runner up placement earned them $30,000 and a major confidence boost, but they're remain thirsty for that first taste of victory.
Wuskin: Bradley "wuskin" Marshall has been the heart of London since the team took on its first tournament at CDL 2020 Launch Weekend. He has four years prior experience in the league, with four wins under his belt. He's the Raven's main AR, ranking in the CDL top 5 this year for AR, and has led the league all year in k/d ratio and overall kills. He's also phenomenal with a sniper rifle in S&D matches, once racking up 26 sniper kills in the Seattle Home Series.
Zer0: Another seasoned veteran, Trei "Zer0" Morris has been on the scene since 2015. He won the 2017 London Invitational with Orbit eSport, followed by two CWL Pro League events, but has yet to claim the title of World Champion. His addition to the Royal Ravens might actually give his new team a chance. He's among the league's best flex players, dominating with both AR and SMG. As an AR alongside Wuskin, London has finally seen success in larger maps. The longer these two play together, the better this team will get.
Dylan: Thomas "Dylan" Henderson has only been competing professionally since 2018, but he gained recognition quickly as a 2019 CWL Pro-League All-Star. He was bounced around a lot prior to joining London late last year. His abilities as an SMG are valuable, but consistency is not his forte.
Seany: After four years in pro eSports, Sean "Seany" O'Connor's claim to fame is a 2019 CWL Amateru Finals victory that earned his team, The Bhoys, a lofty $60,000 prize. He joined the Royal Ravens early on, but didn't earn a starting role until April. He's a flex support, but like Dylan, he'll need to step up to play a pivotal role in the Raven's future.
Skrapz: Matthew "Skrapz" Marshall – twin brother of Bradley "wuskin" Marshall – rounds out the team players as an SMG player with a lot of experience and three CWL Pro League All-Star titles, but an inconstant record in London.
#7 Toronto Ultra
Canada's favorite pro CoD team got off to a rocky start this year, and never really recovered. After announcing its season starters in January, Toronto underwent constant substitutions. Almost every month, the line-up changed to fill in the gaps in cohesive teamwork, but nothing seemed to breathe enough life into them to get into an above-average position. They finished in 5-8 and 7-8 positions in weeks 1, 2 and 3, but that's as good as it got.
We can at least say they've lived up to their expectations. Toronto came in as an underdog, and placed accordingly. One thing they do have is the largest roster in the CDL with 10 active players, but that may not be an advantage. Instead, it could be contributing to the lack of chemistry between them.
To their credit, these guys showed a spark of life at the end of the season that boosted them from 9th to 7th place overall to end the 2020 season. For that, the credit goes to their final roster, which – following the departure of Nicholas "Classic" DiCostanzo at season's end – now includes just four starter roles:
Bance: Benched for the first month, Ben "Bance" Bance was brought back as a starter in February and proved his worthiness to remain there. As a runner up in the 2016 CDL World Championship, 2017 CWL Pro League All-Star, and 2019 CWL Amateur Finals Champion, he's definitely got talent. Whether it's enough to compete long-term in the pro circuit – that's something he has yet to prove. The fact he's currently a probable 2021 starter for the team hints towards a yes.
Cammy: Cameron "Cammy" McKilligan could easily be one of the best slayers in the league, if only he could settle into his role more comfortably, and more consistantly. His sniper abilities in S&D are remarkable, and he's been known to out-class every opponent in a tournament. He scored 111 kills in a 4-map series in week 13, beating Shotzzy's record of 110. But that's not a typical performance for the young Scotsman.
CleanX: Along with MethodZ, Tobias "CleanX" Juul Jønsson is the only member of Toronto Ultra that began the 2020 CDL as a starter, and remains in that position following the close of the season. He's spent three years transitioning from loaner, to sub, to starting player. His skills are well-rounded for pro competition, but there's nothing genuinely exceptional about them.
MethodZ: Anthony "MethodZ" Zinni is the oldest member of Ultra and the Main AR for the team. He began playing CoD4: Modern Warfare at just 11 years of age, and hit the pro scene at 16; one of the youngest ever to achieve pro status. After securing the MVP title of 2018 CWL Atlanta, he found himself courted by a host of teams, all impressed with his renowned ability to take over respawn maps with an AR. He is no doubt the heart of this team.
#8 Minnesota Rokkr
These guys have been extremely consistent finalist, but haven't been able to pull out a victory. They've made two finals and four semi-finals this year. Their abilities are without question, but the team doesn't seem to be melding. They have a fantastic leader in GodRX, but everyone else on the team has a discernible weakness holding them back.
GodRx: Adam "GodRx" Brown has been a pro eSports competitor since 2014. He is no doubt the backbone of the team; arguably the best flex in all the CDL. He is among the leagues best slayers, leading Minnesota in kills and k/d ratios. His abilities as an S&D sniper are phenomenal. I'm not sure where Rokkr would sit on the totem pole without him, and yet he's only listed as a substitute for the team. They clearly perform better when he's in the chair.
Assault: 24 year old Adam "Assault" Garcia is the duct tape that holds Rokkr together. He's the main AR and performs that role extremely well. The M4A1 is his only weapon, but it hasn't held him back. His specialty is Hardpoint, where he carries the title of CDL top 5 in HP kills and time on HP. Alongside GodRx, Assault is critical to Minnesota's success.
Alexx: Alex "Alexx" Carpenter was a bench warmer since October 2019, but was moved to a starter seat in July 2020. He's a fast-playing SMG who specializes in respawn modes, leading Rokkr in engagements. He's the team's entry player in search and destroy. He's good enough to play with the pros, but nowhere near the best.
Asim: Canadian born Obaid "Asim" Asim is another SMG slayer for Minnesota. As the team's respawn entry player, he has a high death rate, but he makes up for it in critical kills. When he plays well, the team plays well, but like his teammates Alexx and Silly, he's going to need to step up his game to compete with the leagues top contenders.
Silly: Justin "Silly" Fargo-Palmer is a former World Champion, claiming the 2018 title as part of Evil Geniuses. He has a decade of experience in eSporting and as a flex player, can take on multiple roles and weapons, although he seems to perform best with an AR in hand. Despite an impressive background, he's struggled off and on since joining the newly formed Minnesota Rokkr last year, especially against the leagues top teams.
#9 Los Angeles OpTic Gaming
One of the league's oldest teams, OpTic Gaming got its start in 2006, and began competing professionally in 2010. The team changes hands, and names, more than once, disbanded in 2019, and reformed for the 2020 season as OpTic Gaming Los Angeles. The rebranding came with a lot of new talent for the team. TJHaly is the only starter from the previous roster.
OpTic was a favorite coming into the season, having an entire roster of champions and all-stars in the seats. As a new team, however, they've underwhelmed, dropping into the #7 spot in the rankings. They also seemed to struggle adapting to the new Modern Warfare.
Exchanging JKap for Chino was a good move, and as time goes on, OpTic is improving. Surely the lack of experience as a team held them back in the first half of the year, as they seem to be melding better in the second half. If they can continue to improve in team-based strategies, OpTic Gaming could become the team to beat before the year is out.
Their lack of respect for one another is the biggest issue. A team full of top-tier players with egos to match makes for a bad combination. Slasher is the clear dominant force, and they're not going to excel until the rest of the team realizes it, accepts it, and supports him in that role. Their inability to do so has led to constant substitutions, benchings and role changes within the team.
Slasher: Austin "Slasher" Liddicoat is the main AR for Los Angeles. At 26 years of age, he's a veteran pro, 2016 World Champion, and former anchor for FaZe, Envy and Denial teams. His AR mastery has been ranked among the best in FPS eSports history for the duration of his career, and hasn't slipped one bit since joining OpTic. He's single-handedly led OpTic to victory on more than one occasion.
Hollow: Darien "Hollow" Chverchko has been a pro eSports player since 2013, and was picked up by OpTic Gaming as a starter in July, bumping Dashy to the bench. He's an extremely talented flex player, but bad luck has truncated his career up to this point. Melding into the LAG line-up could be just the boost he needed.
Drazah: At 19, Zack "Drazah" Jordan is the youngest member of OpTic, signed on in July alongside Hollow. In his first appearance with the team, he scored 17 kills, and has consistently proven his worth since.
Kuavo: Kenny "Kuavo" Williams brings AR talent to the team, working alongside Slasher to dominate objectives. He's a 2018 CWL Pro League All-Star and eSports Console Rookie of the Year with nowhere to go but up, provided added support from the team's SMGs.
TJHaly: the main SMG for LA, Thomas "TJHaly" Haly brings seven years worth of hardcore experience to the team. He's tied with Temp as the youngest CoD player to win an XGAMES bronze medal. He is the only member of the disbanded team to remain on board, and the only SMG slayer to acclimate to his support role with the new team.
#10 Paris Legion
Paris Legion was one of the first teams to officially join the CDL, but the last to reveal its branding, or announce a complete a roster. Interestingly enough, once their coach picked his starters in January, he never once made a substitution. His players were not famous, and they came from all over the world, minimizing their time to prepare as a team. Those uncommon qualities earned Paris Legion the title of 2020's projected bottom feeders.
Paris opened the CDL with a startlingly good performance at launch weekend, landing them in the top 1-4. They continued to surprise early on, remaining in the above-average rankings, but it didn't last. Aside from the runner up finish in Week 12, and a victory crown at the inaugural CDL Warzone Week 1, they failed to impress throughout most of the season.
Could it have been the lack of roster adjustments that held Legion back? I'd say let's ask the coach, but he was released immediately following the World Championship series, as was former starter, KiSMET. While some roster changes might have helped, the transition to online events was the more likely cause. Their ping rate was terrible compared to most opponents, causing detrimental lag.
Moving forward, something will have to change; an updated roster, relocation of teammates, or better yet, an industry-wide desired to return to live tournaments.
Denz: Denhold "Denz" Taylor is one of the team's two primary AR players. He came out of the cage like a beast, slaying with ease alongside Louqa. But when CDL events went virtual, the duo fell apart. At 25, his extensive years in the pro circuit make him the backbone of Legion.
Louqa: Luke "Louqa" Rigas another primary AR for Paris, and a fantastic one at that. The 20 year old Australian has been an eSports prodigy since 2014. As a pro, he won the 2019 CWL Anaheim Open with former team, Mindfreak, and played a key role in Legion's opening weekend performance, but he's failed to stand out since.
Shockz: Another Australian native and AR specialiat, Conrad "Shockz" Rymarek joined Legion alongside previous Mindfreak teammates, Denz and Louqa. He helped lead that team to a staggering 18 1st place routings across 2019 CoD Black Ops 4, which inevitably led to his first pro contract with Paris late last year. He opened the 2020 CDL against OpTic Gaming by going on a ferocious 10-man killing frenzy, and has been the team's top player to watch ever since.
Zed: Zach "Zed" Denyar has a varied history in eSports. His best performances were with HyperGames in 2016, where he received an MVP label in Week 1 Stage 1 of the 2016 EU CWL. He also had a phenomenal undefeated record in the 2018 CWL National Circuit UK Stage 1. He's the team's Main SMG, and a true slayer, but as the only SMG on the team, Legion would clearly benefit from some help in that position.
#11 Seattle Surge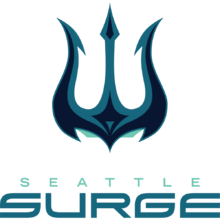 Although not the absolute worst, Seattle Surge was perhaps the most disappointing team in the 2020 CDL. Prior to launch week, there was a lot of hype surrounding this team, but they failed to live up to any of it. They started with one of the league's most impressive rosters – all champions and/or veterans of the Call of Duty franchise. But when it came time to duel, it was comparable throwing SpongeBob in the ring with Lennox Lewis – no competition whatsoever.
Surge's best games came in respawn modes, but even those were difficult at best. Search and destroy was a joke. When you only have hope of winning half your matches, nailing down a victory is all-but impossible. Seattle tried making adjustments to the line-up, but nothing seemed to help.
As of now, there are only two players worth mentioning on the Seattle Surge 2020 roster, and for two very different reasons…
Octane: Sam "Octane" Larew was the backbone of the Seattle Surge from day one, and is currently the only team member left on the active roster. His beastly performances were a regular occurrence, but you can't possibly win a 5v5, or the recentlyreinstated 4v4, when you've only got one player competing on elite level. No doubt, Octane's 2021 prowess will have a lot to do with who Surge brings in to back him up over the next two months.
Karma: Native Canadian Damon "Karma" Barlow is one of the most profound CoD eSporters ever to play the game. To the dismay of countless fans, he announced his impending retirement from competitive play mid-season, largely due to his dislike of CoD: Modern Warfare. At age 27, it was originally thought that he might be exchanging his controller for a coaching cap. That rumor isn't holding much water anymore as recent reports indicate he's teasing a return for the 2021 CDL season, which will feature the newest edition to his favorite CoD series of all time, Black Ops Cold War. A few of his latest Tweets suggest he's coming back. The real question is, what team will he play for if he does?
#12 Los Angeles Guerrillas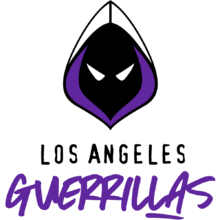 It's no fun sitting at the bottom of the CoD Pro League barrel. Just ask anyone who was – prior to the close of the 2020 CDL Season – a member of the Los Angeles Guerrillas. These guys had a horrific season, as predicted from the moment franchising led to two teams being born in Southern California. While OpTic Gaming Los Angeles stocked up on a handful of big-name super stars in eSports, the Guerrillas were left plucking what they could from the bag of leftovers. As such, the team not only lacked talent, it lacked any notable fan base.
I won't spend too much time talking about these guys for a couple of reasons. First of all, the team has a current roster of just two players, and one of them is only an assistant coach / substitute). Secondly, the purpose of this guide is to help Canada's eSports betting enthusiasts make the best picks, and this team is nowhere near bet-worthy at this time.
As for its two existing members, let's take a quick look at their notable qualities.
Vivid: Reece "Vivid" Drost is a talented young eSporter who signed on as a sub in February, and gained a starting position a week later. He is the only starter on the team that wasn't cut following the 2020 season. His claim to fame is holding the record for most kills in a 5v5 Search & Destroy; a record he set during the 2019 CWL Championship against Team Envy.
Ricky: Richard "Ricky" Stacy (formerly "Discoverable") spent the 2020 season as the Assistant Coach and back-up substitute for Los Angeles, but was never called to action. He's got a long and decorated history in the eSports community. After competing in a single event in 2010, Ricky won the 2012 Iowa Pro Gaming Challenge with FaZe Clan and never looked back. Now at 25 years old, he's found his place behind the scenes and, for the time being, has shown no interest in leaving the Guerrillas.