10 Sep
Play Online Backgammon with Other People
"I want to play backgammon online with a friend."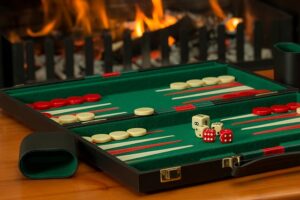 If that's the case, you're in luck! Online gaming has become so popular in the last few years, you can play pretty much any game you can imagine on a computer or mobile device. Not only that, you can play against other people, whether they be your best friend, or some random person from the other side of the planet. Playing against other people definitely makes it more challenging, but when it's someone you know, it amplifies the entertainment value ten-fold.
In the following guide, we'll talk a little bit about the game of backgammon, how it's played, the impact of a good strategy, and most importantly, how you can play online backgammon with other people.
Along the way, we provide links to more in-depth information, should you need to learn the rules or strategy for backgammon. You can keep scrolling, or click one of the following titles to jump straight to that section.
The Rules: Is Backgammon Hard to Play?
Backgammon is a classic board game designed for two players. The board designates a side for each, with the ultimate goal being to move your pips (pieces) from starting position, all the way around the board, across each of the triangular spaces, and into your home position. To do so, players take turns rolling the two dice, and moving one or two of their pips the number of spaces on the dice.
That paragraph makes it sound so simple, but it's more complicated than that. Players can hit each other's pips, sending them back to start. With the right planning and a little dice-rolling luck, it's even possible to set up what's known as a 'full prime'; an impassable barricade that prevents your opponent from progressing in the game (temporarily of course).
I'm not going to go any further into the rules of backgammon, because we've already done so on another page. You can learn them here:
Strategy: How Important Is It?
In terms of strategy, I like to think of backgammon as a perfect balance between chess and checkers. They are all two-player board games, but the difficulty levels are completely different.
The world's most brilliant minds excel at chess, whereas checkers can be one by anyone with an aptitude for forward thinking. Backgammon is definitely a thinkers game, but it doesn't require savant mentality. All it takes is a decent strategy and a little bit of luck, thanks to the employment of dice. Thus a game between similarly skilled players provides a chance for anyone to come out on top.
Learning the proper strategy for backgammon is a two-part endeavor. First, you need to gain some experience with the game. This will help you to understand how and why each aspect of game strategy works. I would not suggest reading up on strategy before gaining hands-on familiarity with the rules.
Once you've achieved that first requisite, it will be easier to decipher and employ the right strategies. You can read more about that here:
I want to Play Backgammon Online with a Friend
There are a couple of ways you can go about this. To play online backgammon with other people, you either need to register an account with an online board gaming website, or a download a "social" backgammon app.
A number of free online backgammon websites and mobile apps to choose from. The key is to find one that offers "multiplayer" games (not just against a computer), and the ability to create "private tables". Multiplayer alone will pit you against a random player of equal rank. Only password-protected private table creation will allow you to invite a specific player (i.e. your friend) to a game.
If you want to play backgammon online with a friend, without having to download any software to your computer or mobile device, I would suggest BoardGameArena. They offer an immense variety of card and board games, and it's absolutely free to play. If you prefer an app, the best option I've found so far is the LiveGames platform by NanoFlash. It's available in download for all major operating systems and devices. I've provided some links below for more information. Please note that none of these links will start a download. They will open in a new window, directing you to the corresponding app store where the download link can be found.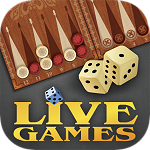 Backgammon LiveGames by NanoFlash
Android · iOS · Mac · Windows · Windows Phone
#1 Canadian-Friendly Casino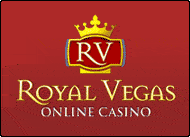 RoyalVegas.ca is our editorial pick for your specific gaming needs in 2022. Currently offering an entire suite of live dealer games, as well as a wide range of Canadian deposit options, RV truly offers a world-class gaming experience.