25 Apr
Multi-Player and PvP Casino Games Online
Three fun ways to play casino games against others online.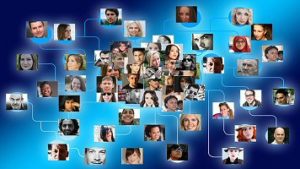 For the most part, online casino games are designed to be enjoyed as a single player. In a land-based setting, you play blackjack, baccarat, roulette, craps and other table games in a group setting. Slot machines, video poker and the like are single-player only. At online casinos, the RNG-based software designates all games for single-player action.
However, there are a few ways you can play casino games against real people. Deciding which option suits you best depends on your game preference, your level of skill with such games, and just how social you'd like the experience to be.
Ways to Play Casino Games Against Others Online
There are three easy and fun ways you can play online casino games against other people. They include tournament play, live dealer casino games, and more traditional player vs player (PvP) options, like poker and other card games. We'll detail each one below so that you can decide which one suits you best.
#1 Online Slots & Blackjack Tournaments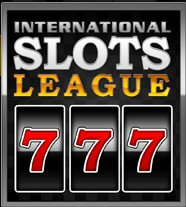 One of the easiest ways to compete against real people at an online casino is to join in tournaments. Not all operators offer tournament play, but most of the good ones do. Operating members of the International Slots League are a perfect choice.
The most common tournaments take place on internet slots games. A tournament may designate a single slot machine for all participants to play, a small range of slot machines to choose from, or the whole variety of available slots. The rules will specify what games you can/can't play.
Players will buy-in for a specific amount, usually $5 or $10, and receive a set amount of credits to play through. Points are generated based on all winning spins. A real-time leader-board will keep track of all players and their respective points. When the tournament ends, the players with the most points will share in the prize pool.
As for blackjack tournaments, they are most often elimination games. Each round is timed, and at the end of each round, half of the field – those with the lowest remaining chip stack – will be eliminated. This continues until 1 player is left standing. Again, the buy-in is usually $5-$10, and the top players on the leader-board share in the prize pool.
#2 Live Dealer Casino Games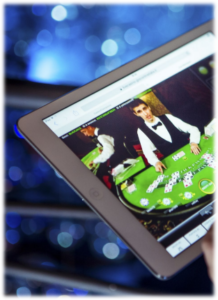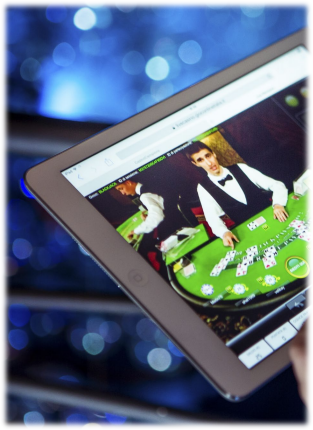 Live dealer casinos have existed for a little more than a decade, but it wasn't until just recently that the software, and average internet connection speeds, caught up to one another. Now, live casinos are becoming incredibly popular. They give players a true-to-life land-based casino experience from their desktop or mobile device.
Live dealer games are available on many of the gambling industry's most popular table games, especially blackjack, baccarat, and roulette. These tables allow players to compete alongside other real people, just as they would in a land-based casino. They are streamed live from a casino studio, hosted by real, professionally trained dealers, using genuine cards, roulette wheels and other casino gaming equipment.
Players can communicate with one another and the dealer by using the real-time chat area provided. I've found the experience to be more enjoyable at Evolution Gaming live casino studios. The dealers are super friendly and highly interactive. They're well-trained in running the games, and also in keeping the atmosphere upbeat and thoroughly entertaining.
#3 Poker & Other Skill Games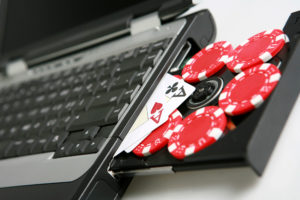 Many casino games – multi-player or not – are house-banked. This means players compete alongside one another, but not against. Fortunately, there are a few gambling amusements that pit player versus player. The most common PvP games are poker variants, like Texas Hold'em, Omaha, Stud, Draw Poker and mixed games like Razz or H.O.R.S.E.
If you consider yourself to be a moderately skillful poker player, you may find that online poker is the better option for real PvP gaming. If you love the game, but aren't that good at it, you can always play poker for free. There are lots of free-to-play poker sites and social poker apps to choose from.
If poker isn't your game, why not try one of the many popular skill-based games. Chances are you grew up playing things like chess, checkers, backgammon, euchre, cribbage, dominoes, etc. Some online casinos provide a skill gaming vertical where you can compete in these games against other people.
Like poker, if you need some practice with skill games, start with the free variety. Then move up to real money when you're ready. Either way, it can be a lot more entertaining to play casino games against others online.
#1 Canadian-Friendly Casino

Jackpotcity.com  is our editorial pick for your gaming needs. Currently offering an entire suite of casino games, as well as a wide range of Canadian deposit options, JackPotCity truly offers world-class gaming.