22 Sep
How Live Dealer Casinos Eliminate Intimidation
Face zero intimidation at an online casino with real dealers.

It's no secret that land-based casinos can be very intimidating. According to statistics, slot machines are by far the most popular of all gambling games. What those statistics don't show is how many players end up in front of a slot machine because it was too scary to join a live table game. The dealers are all in fancy attire – the players look so serious – it's not exactly a welcoming atmosphere.
Since the turn of the century, internet casinos have become a haven for the more timid gamblers among us. The tables are digital. The games are all single-player affairs. There's no time limit to place bets or make decisions. It's a perfectly relaxing environment. But for those who want to make the transition to live dealers, without the onset of crippling anxiety, the iGaming industry has a convenient middle ground known as live dealer casinos.
Online Casino with Real Dealers & Zero Intimidation
Live casinos are the perfect meld of land-based gambling and online gambling. They feature real gaming tables, tended by real professional dealers. They deal real playing cards, and spin real roulette wheels. The only thing live dealer tables lack is the presence of real players physically seated at them. Instead, the players are located all over the world, accessing the games from the comfort of where ever they may be – at home, or on the go. All this is made possible by the advent of advanced video and audio equipment, live streaming webcasts, and high-speed internet.
The fact that players are able to join in the games from home is the most comforting feature of all. Seeing the dealer, without them seeing you, is another factor that helps alleviate intimidation. Add in the ability to stand by and watch others play for as long as you wish, or to sit out any hand with the simple tap of a button, and there really is no reason to feel anything but relaxed.
Top Live Dealer Games for New Players
The following is a basic list of five easy live dealer games that new players can really appreciate. Want to play blackjack? Our top choice requires no strategy top achieve max RTP. Like roulette? We'll direct you to the lowest-edge live tables. Maybe you want something completely different? We've got recommendations for those, too.
Live Perfect Blackjack by NetEnt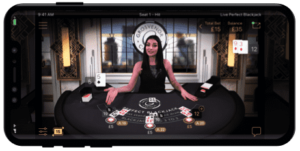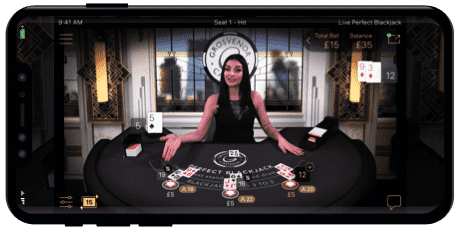 NetEnt-powered live casinos offer a blackjack variant called Live Perfect Blackjack. It's a common-draw game, meaning each player shares the same hand. Best of all, players don't make any decisions. The dealer will automatically make the right decision, based on perfect strategy. Playing this game affords a favorable house edge of just 0.43% (RTP 99.57%). To keep things entertaining, you can play up to three hands at once, with optional side bets for each.
Learn more: Perfect Blackjack Rules & Game Play
Infinite Blackjack by Evolution Gaming
Evolution's Infinite Blackjack is incredibly similar to NetEnt's Perfect Blackjack, except that players get to make their own decisions. If you want to feel more involved in the game and know how to employ basic strategy, give this one a try.
Learn More: Live Infinite Blackjack Rules & Strategy
French Roulette by Evolution Gaming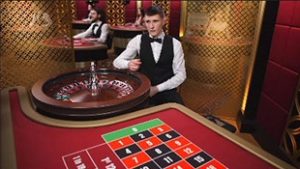 Of all the roulette variants in the world, only French Roulette features the La Partage rule. This rule states that any even-money bet that loses to a zero (0) will be returned at 50%. So, if you bet $10 on red, and the wheel lands on 0, You will only lose $5. The other $5 is returned. This drops the standard 2.7% house edge found in European Roulette to just 1.35% on all even-money bets.
Learn More: French Roulette with La Partage Rule
Hi-Lo Club by Playtech
Hi-Lo is a super-simple game. One card is played. Bets are offered. The next card is played, determining wins and losses. In this live version by Playtech, the odds change with each new hand. We all know a 4 is likely to be followed by a higher card, thus you'll get a lower payout for a winning bet on 'Higher'. Correctly pick 'Lower', and the payout is greater. You can also bet on a tie, or same suit.
Dream Catcher by Evolution Gaming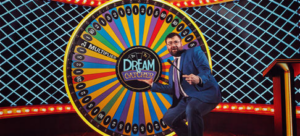 Dream Catcher is a wheel game wherein players bet on any of the numbers appearing on the wheel – 1, 2, 5, 10, 20, 40. The payout for a correct pick is the same as the number chosen. Betting on 1 pays 1 to 1, betting on 2 pays 2 to 1, and so forth. If the wheel lands on the 2x or 7x multiplier slot, all bets stay in place. The wheel is spun again, and all wins are paid at the multiplied rate. It's a very easy and fun game-show style game, hosted by a real person. First time players can sit back and watch the wheel spin a few times before getting in on the action.
#1 Canadian-Friendly Casino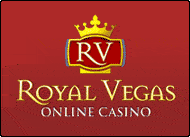 RoyalVegas.ca is our editorial pick for your specific gaming needs in 2022. Currently offering an entire suite of live dealer games, as well as a wide range of Canadian deposit options, RV truly offers a world-class gaming experience.