19 Jun
Online Casinos vs Live Casino vs Land-Based Casinos
Comparison of table games at online casinos, live casinos and land-based casinos.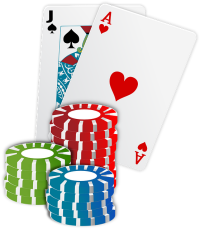 In the old days, if you wanted to gamble on table games like blackjack, baccarat or roulette, you had to visit a land-based casino. Or, there were always some shady, underground backroom casinos, but they were never a safe (much less legal) option. Today, we have several safe and wholly legal opportunities to play genuine table games for real money.
Of course, there's no lack of traditional, land-based casinos to choose from. For about the last two decades, we've also had access to online casino websites, utilizing random number generator (RNG) technology to provide a wholly realistic gaming experience. And, for about the last decade, we've also been introduced to live dealer casinos, where real dealers and croupiers perform the games on real tables, streaming the action live to each player's computer or mobile device.
Which is better? That's a question only individual players can answer. Some prefer the true casino atmosphere. Some enjoy the singularity of online casino games. Others are drawn to the amalgamation of real games and people with online conveniences. With that in mind, we'll give a brief rundown of the three so you can make your own determination.
Table Games at Online Casinos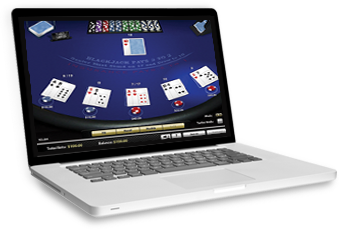 Although these games rely on RNG software to generate results, they have all the accuracy of a real shuffle and deal of cards, or spin of the roulette wheel. It's important to keep that in mind, because the RNG factor is what often drives people away from online casinos. Reputable operators are strictly regulated, and their software is regularly tested and certified for fairness.
The most significant benefits for players are convenience and speed of the games. You can access them anytime, from pretty much anywhere. So long as you have an internet connection, you can play on a desktop computer, laptop, smartphone or tablet. Because the games are totally automated, and you're the only one participating, you can set the pace; go slow and calculate your decisions, or click-click-click your way through in seconds flat.
They also tend to offer the lowest stakes available, sometimes as low as $0.10 or $0.50 per bet. Thus casual players can make a small bankroll go a very long way. High stakes are also available for big spenders.
On the downside, you won't get your winnings as 'cash in hand' once you finish playing. Withdraws generally take at least 24-48 hours to process. The money is yours, and will be forthcoming, but not everyone is content to wait for it.
Table Games at Land-Based Casinos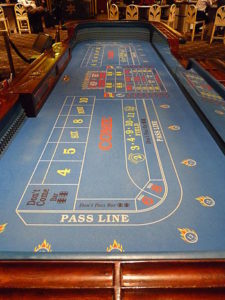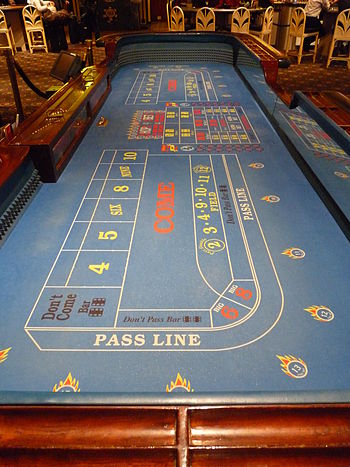 These are the games most of us are familiar with. You walk into a casino, peruse the tables, find an open seat and buy your chips. On the plus side, there's nothing like the atmosphere of a real, land-based casino. You hear the sounds, feel the felt beneath your fingers, and interact directly with the dealers and players around you. If triggering your senses is your favorite part about the experience, this is the way to go.
On the negative side, the game pace is out of your control, set by the number of active players. Table stakes are often higher, starting at $5 or more. Plus, it can be difficult to find an open seat, especially during peak hours. There's also the matter of traveling to get there, tipping dealers and valets, purchasing food and beverage. All those expenses add up, cutting into your bankroll.
Table Games at Live Casinos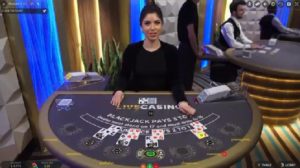 I saved this for last because live dealer table games are, quite literally, the perfect meld of both online and land-based casinos. They sustain most positives, while eliminating most negatives.
They are supremely convenient, as players can log in from any computer or mobile device with internet access. The video and audio quality are superb, and in my experience, the dealer's are always friendly, jovial, and happy to help when needed.
There's no added expense associated with live casinos, either. They are free to access, costing nothing more than the size of your wagers. Table stakes aren't as low as most online casinos, but are much more appealing than the land-based variety. Most start at $1, with options for mid-level and high-roller stakes available.
On the downside, like land-based casinos, you can't control the game pace. And, like table games at online casinos, you will have to wait for your withdraw to process when you cash out a win. It's also possible to run across a full table in live blackjack, since seats are required for direct play. When this happens, most live casinos offer the 'Bet Behind' feature, giving players in waiting the option to bet on other players' hands until a seat becomes available.
#1 Canadian-Friendly Casino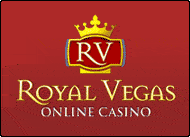 RoyalVegas.ca is our editorial pick for your specific gaming needs in 2022. Currently offering an entire suite of live dealer games, as well as a wide range of Canadian deposit options, RV truly offers a world-class gaming experience.