9 Oct
Perfect Blackjack Live from NetEnt
Play perfect strategy blackjack on every hand at NetEnt's newest live dealer tables.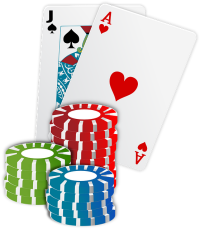 If you've ever played blackjack, you've surely experienced the gut-wrenching pangs of indecision. We'd all like to play the game with a perfect blackjack strategy, but so few of us actually have the time or patience to learn how. For this reason, so many people either don't play the game, or play it badly.
If any of this sounds familiar to you, I've got some interesting news. NetEnt has just announced the widespread launch of new live dealer tables they call Perfect Blackjack Live. At these games, you don't have to make any decisions. The dealer will automatically play out every hand with perfect strategy. It's almost like baccarat, but with better odds!
Play Perfect Strategy Blackjack from NetEnt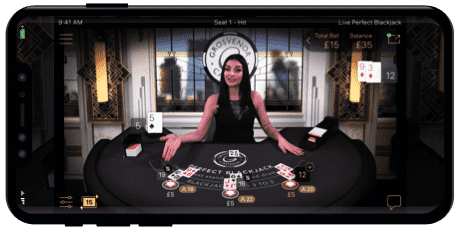 NetEnt first unveiled this game in February 2019 at ICE London, where it got a nice reception from iGaming operators. Then in April, it went live under and exclusivity contract with Grosvenor Casino. Now, it's finally available to players outside the UK at any online casino that licenses live dealer games from NetEnt. Here's how it works…
Never again will you have to wonder if you're making the right decision. Never again will you need to carry a blackjack strategy chart in your back pocket. At NetEnt's Live Perfect Blackjack tables, the correct play is always proffered.
Players can place a new bet with each hand, or skip a hand. There's also an Auto-Play option to keep you active in each hand – not a bad idea since the lack of necessary interaction could find you easily distracted. When placing a bet, you'll be given the option to turn on Auto-Split and/or Auto-Double, too. This will automatically increase your wager if strategy calls for either of those decisions to be made.
Perfect Blackjack Live Rules & House Edge / RTP
How good is this perfect strategy of which they speak? The game follows standard European blackjack rules, to an extent. There are 8 decks in the shoe. Dealer stands on all 17s. Doubling is allowed on 9, 10 and 11 only. There's no doubling after a split, nor is there an option to surrender. The dealer takes only one card, so there's no peeking for blackjack either. On the bright side, a natural blackjack does pay 3 to 2.
When you put all this together, you get a house edge of 0.506%, resulting in the same 99.5% RTP advertised by NetEnt.
Perfect Strategy Learning Tool for Newbies?
According to the company's own documentation, Perfect Blackjack doesn't just offer a chance to play a perfect game without knowledge of basic strategy. It also has the ability to teach correct decision making to new players.
In this regard, I have to disagree. The dealers do not explain why they make the decisions they make, therefore there's no teaching going on. The game proceeds at such a high rate of speed that no newbie could possibly follow what's happening. Therefore I can't imagine a beginner learning anything from it.
Answer to a Card Counters Prayers?
Another potential benefit might be for card counters. Imagine perfect strategy playing itself while you sit back, unobserved, counting the cards? Unfortunately, this won't get you very far.
Live dealer blackjack tables reach a max depth of 45-50% before reshuffling, which rarely affords enough time to hit a high or low count. And you can't just keep skipping hands until the count is good or you'll be kicked from your seat.
Long story short, you would need a very large (upwards of $50k) bankroll to make anything more than $1/hr. For more information, check out this revealing article on Card Counting at Live Dealer Blackjack.
#1 Canadian-Friendly Casino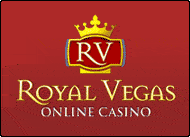 RoyalVegas.ca is our editorial pick for your specific gaming needs in 2022. Currently offering an entire suite of live dealer games, as well as a wide range of Canadian deposit options, RV truly offers a world-class gaming experience.