16 Sep
MGM & AGA Host Responsible Betting Forum
MGM & AGA team up for Responsible Gambling Education Week.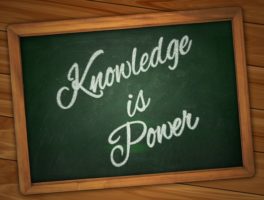 If there's one thing the global betting community needs to improve as a whole, it's the rate of responsible gambling behavior; not just by bettors, but by the operators who proffer wagering opportunities to them. Gambling harm prevention is a primary goal of gaming regulators all over the world, who believe that a single gambling addict is one too many.
This week, two of the most influential names in the North American gaming industry are teaming up to help educate bettors in the ways of responsibility. MGM Resorts International and its digital sports betting subsidiary, BetMGM, have aligned with the American Gaming Association (AGA), to host a week-long educational panel across North America.
MGM & AGA Host Responsible Gambling Education Week

This week, from Monday thru Saturday (September 14-19), the propagation of responsible gambling is the primary goal. The educational platform, entitled Have a Game Plan, is aimed at teaching punters to "keep sports betting fun" by having a game plan, and sticking to it.
#1 Bankroll Budgeting
The first plan of action should be to set a spending budget. The educational material defines responsible gaming as:
"…enjoying sports betting as a fun and leisurely activity, by playing for limited amounts of time – both in frequency and duration – and with a predetermined budget."
Bettors are encouraged to establish reasonable limits based on their own circumstances; to set and adhere to personal guidelines that determine "when and how much to gamble".
#2 Social Entertainment
The program goes on to encourage responsibility through social engagement. Bettors are advised not to partake in gambling as a solitary activity, but to do so in a group setting among friends, family and/or colleagues.
"Sports betting is a form of entertainment. Responsible gaming means keeping sports betting social and ensuring it remains entertaining."
#3 Bet What You Know
A smart gambler is an educated one, not just in the ways of responsibility, but knowledge of the games, players and/or teams on which they're betting. Unfamiliarity equates to irresponsibility in wagering. Punters should always choose a sport they know enough about, or do their research beforehand. The AGA provides a beginner's guide to Sports Betting 101, and encourages everyone to:
"Utilize resources provided by sports betting operators on the games you're playing and your odds of winning."
#4 Choose Your Sportsbook Wisely
Anyone who intends to do their sports betting online – as is so often the case in 2020 – is strongly advised to verify the license and regulation of an operator before signing up an account. A reputable regulatory body ensures that players, their identity, and their financial security, are protected.
Regulations in North America
In the United States, only 19 jurisdictions have live, legal access to online sportsbooks. They include:
Arkansas

Colorado

Delaware

New Mexico

Illinois

Indiana

Iowa

Michigan

Mississippi

Montana

Nevada

New Hampshire

New Jersey

New York

Oregon

Pennsylvania

Rhode Island

West Virginia

Washington, D.C.
In Canada, each province supplies a parlay-driven sports lottery, but most punters are taking their wagers to international online sportsbooks, where legal restrictions do not exist. You won't hear this information during Responsible Gambling Education Week, but we at DebitCardCasino believe it's imperative that Canada's iGamers know which offshore jurisdictions take their regulatory responsibilities seriously, and which ones do not.
The short version: Only trust online gambling sites actively licensed in the UK, Malta, and/or Isle of Man.
For more information, may we suggest…
#1 Canadian-Friendly Casino

Jackpotcity.com  is our editorial pick for your gaming needs. Currently offering an entire suite of casino games, as well as a wide range of Canadian deposit options, JackPotCity truly offers world-class gaming.