17 Apr
Reputable Online Casinos and How they Get There
Discerning Notoriety: What makes an online casino reputable?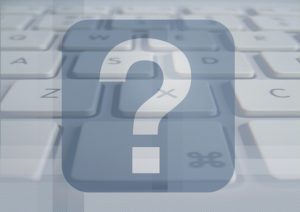 As the old adage states, "Reputation goes a long way, baby!" That couldn't be more true in the online gambling sector. Joining – and worse, depositing your hard earned money with – an online casino that's disreputable can be disastrous.
So the question is, how does a casino gain a reputation? And of equal importance, how can players figure out what kind of reputation a casino has?
What Makes an Online Casino Reputable?
There are many cohesive factors that determine a casino's reputation. They can be broken down into three simple categories, all of which you, as a potential player, can decipher with relative ease. They include the longevity, responsibility, and overall customer satisfaction rating of an operator.
Longevity
Reputable online casinos don't just appear out of thin air. They don't launch their services one day, and enjoy prominent stature among the iGaming elite the next. A reputation is something you earn, for better or worse.
Any operator that's just recently held its grand opening does not qualify as a reputable casino site. It's simply too new to have a reputation of any kind. On the opposite end of that spectrum, an iGaming operator that's been around for at least a few years, if not a decade or two, is going to have a solid reputation.
The longer an operator exists, the more reputable you can expect it to be. This is one of the most competitive e-commerce industries in the world. If an online casino isn't treating its customers fairly, you can bet your bottom dollar it won't last long.
To determine the longevity of any online casino, conduct a quick search of the world wide web. Open a browser, go to Google, and type in the search queue "casino name", along with the term "established in" (both in separate quotations). It should look something like this:

In this example, we don't even have to scroll down the results to determine that Royal Vegas dates back to 2000. Clearly, this site has longevity to back up its reputation.
Responsibility
This is another big one. The responsibility of an online casino is paramount to a safe and secure player experience. Reputable online casinos who abide by responsible standards employ the strictest player protections and security protocols.
Responsibility is determined by the prestige of the operator's licencing jurisdiction. Unfortunately, not all licences, or the regulations they enforce, are created equal. Some jurisdictions invoke the highest standards, while others only mandate that their licencees don't accept players from their own country. Hence, they protect their own citizens, but no one else, knowing full well that an operator could go rogue at any moment.
Costa Rica is a perfect example. Don't get me wrong, there are many upright casino websites operating out of Costa Rica. But by law, they don't have to be. They just can't accept Costa Rica players. Anything else goes.
Reputable licencing jurisdictions are, most often, those based in Europe. The highest standards of responsibility are upheld by regulators in Alderney, France, Gibraltar, Isle of Man, Italy, Malta, Spain, and the UK.
Scroll down to the bottom of any online casino website, and you should find a textual or graphical depiction of the operator's licencing jurisdiction(s). Look for one or more of the European locations noted above. If that jurisdiction appears, the website must sustain regulatory compliance.
Customer Satisfaction
Last but most definitely not least, customer satisfaction is vital. Regardless of how long a site has been around, or how many prestigious licences it holds, what genuine players are saying about it means everything.
An operator that's been going strong for years could overplay its hand, suddenly running into financial trouble. Withdrawals might become slow. Support might get shady. If this is happening, players won't hesitate to warn the global iGaming community.
The best way to discern the overall customer satisfaction of a casino website is to search through the relative threads on popular iGaming forums. See what other players are saying. Look for the most recent posts, too. Anachronous material dating back a year or more is no longer relevant.
Don't worry about one or two bad reviews, so long as there are many more positive ones in the mix. Jaded gamblers who lost their entire paycheck tend to be less forgiving than responsible players who know how to manage a bankroll.
Longevity and responsibility are important, but the overall customer satisfaction rating is what makes an online casino reputable. Take you time. Do your research. It will pay off in the long run.
#1 Canadian-Friendly Casino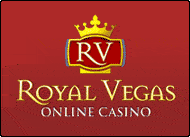 RoyalVegas.ca is our editorial pick for your specific gaming needs in 2022. Currently offering an entire suite of live dealer games, as well as a wide range of Canadian deposit options, RV truly offers a world-class gaming experience.