27 Apr
Ease of Acutating Fairness at Single-Software Casinos
In-Depth examination of fair online casinos with certified software.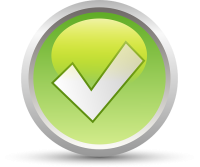 Earlier this month, we talked at great length about software certification, and how important it is in determining the fairness of an online casino. We mentioned several high-profile auditing firms, detailing how they go about evaluating software, and how you – as a player – can explore an operator's website for valid software certificates. You can read more about that here:
Unfair Casinos, and How to Avoid Them
Today, we're going to take a slightly different approach on that topic. This time, we'll be examining the certification of a tried-and-true gambling operator. The purpose is to show you two things; 1) a step-by-step walkthrough of determining software certification, and 2) how much easier it is to actuate fairness in a single-software online casino.
Fair Online Casinos with Certified Software
The website we'll be examining is Royal Vegas Casino. It is powered by a single RNG-based software platform, Microgaming. I've chosen Royal Vegas for several reasons; foremost its use of a single software platform. But also because the brand dates back to 2000, building a stellar rapport with nearly two decades worth of loyal clientele.
Royal Vegas / Microgaming Software Certification
Being a single-software casino operator, Royal Vegas makes it very easy for players to actuate their level of fairness. If you take a moment to visit Royal Vegas Casino, you'll find their certification logo and link at the bottom of every page of the website.
Scroll down past the graphics, promotions and gaming content to the very bottom. There's a collection of logos here. In right about the middle, you'll find two specific logos right next to each other. One says "Powered by Microgaming", the next "eCOGRA Safe and Fair".
It look like this: 

These seals are adjacent to one another for a reason. Microgaming is the software supplier, and eCOGRA is the independent auditing firm that certifies Microgaming's software. One quick glance at the website, and we know Royal Vegas's games have been certified for fairness.
Most seasoned veterans of online casino gaming are familiar with the eCOGRA seal of approval. Short for eCommerce and Online Gaming Regulation and Assurance, eCOGRA was the very first auditing firm to tackle the problem of unfair gambling software in the early days of internet casinos.
Double-Checking for Current Seal of Certification
Just seeing a seal of certification doesn't necessarily mean that a casino's software is, in fact, certified. I could throw the eCOGRA logo at the bottom of this website by simply inserting an image. Any disreputable online casino could do the same. Fortunately, there's a way to double-check the information to ensure that the software is certified, and that the certification is up to date.
In the case of Royal Vegas, all we have to do is go to the auditors website, ecorga.org. Next, click on Self-Regulation Services (on the right). Now, from the menu at the top of that page, you'll see a link for "Approved Sealholders":
It looks like this:

In the sub-menu, you'll see four options for Operators, Software Suppliers, Live Dealer Studios and Affiliate Programmes. Click on the Operators section (or just click here) to see a complete list of fair online casinos with certified software by eCOGRA.
There's a lot of them; more than 100 on the list. Fortunately, they're listed alphabetically, so you should have no trouble finding Royal Vegas Casino, or any other casino you'd like to check up on.
You can also back up and check out the software suppliers certified by eCOGRA. There aren't nearly so many of those; only 5 at time of writing. But you will find Microgaming among them.
Single vs Multi-Channel Software
As you can see, it's incredibly easy to check up on a single software platform and operator. Verifying the certification of any other online casino essentially involves the same process, whether it's certified by eCOGRA, BMM, CFG, iTech Labs, TST, or any other reputable auditing firm.
Unfortunately, examining the certification of multichannel operators isn't so easy. Take LeoVegas Casino for example. Known to be among the most reputable UK-based online casinos in the business, LeoVegas employs more than 40 different software brands.
If they were to publish the seal of approval for every brand, it would take up half their website! Unfortunately, the end result is that they do not publish the certification of each platform. You would have to look up every software provider they employ, find out who certifies that software, and make sure the certification is up to date. Thus actuating the fairness of online casinos that employ a single software brand is much, much easier.
#1 Canadian-Friendly Casino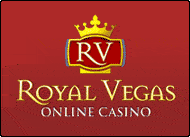 RoyalVegas.ca is our editorial pick for your specific gaming needs in 2022. Currently offering an entire suite of live dealer games, as well as a wide range of Canadian deposit options, RV truly offers a world-class gaming experience.