20 Feb
Only Play at Licenced & Regulated Online Casinos
Legitimate Online Casinos: Why licence and registration matters.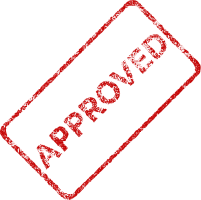 In many facets of life, holding a licence and registration is proof of legitimacy. To operator a motor vehicle, we must carry a valid driver's licence. Any vehicle we operate must have proper registration. Businesses must be licenced and registered to sell a product or service. So it makes since that online casinos should have proper licencing and registration too.
Operating in the online realm, however, means that pretty much anyone can open up any type of website, and sell whatever they want. They don't have to have a licence or carry registration from any particular governing body. Unfortunately, there are online casinos out there that operate in this manner, and players who fall victim to potential insecurities because they don't know any better.
Legitimate Online Casinos Only, Please!
It is extremely important to only join a casino website that is properly licenced and regulated. There are some operations out there that conduct an upright business without these certifications. But when a website complies with the regulatory guidelines of a reputable jurisdiction, it shows they mean business.
Licence and regulation from a reputable jurisdiction comes with strict enforcement of standard security measures and fair gaming practices. It means that the operator is in compliance with the laws. They had to pay for that status, too – those licences aren't cheap! So they aren't looking to disappear into the wild blue yonder with their players' deposits.
Reputable Licencing Jurisdictions
Equally important is the jurisdiction in which the website is licensed/registered. Just as not all online casinos are legitimately certified, not all regulatory bodies enforce standard player securities. In Costa Rica, for example, they sell iGaming licences like cheap candy. The only rule enforced is that operators cannot accept players from Costa Rica. Anything else goes, no consequences pending…
Similar laws are in place in Curacao. You'll find hundreds of online casinos licenced here, mostly for the purpose of accepting US players (because it's illegal in most states). Many of these operators are upright, because they make lots of money accessing the US market, but not all of them. And you can't tell the difference until it's too late.
It's important to stick with only reputable jurisdictions. These include places like:
Canada
British Columbia
Manitoba
Ontario
Quebec
International
Alderney
Gibraltar
Isle of Man
Malta
UK
There may be other jurisdictions worthy of placement on this list, but these are the big ones, known for being supremely reputable authorities of online casino businesses.
Canada vs International Licence & Regulation
Our dear old provincial governments would love for us to believe that they offer the only licenced and regulated online gambling websites for Canadian players. In fact, several of them flat-out state that only their websites are offer secure licence and regulation. What they mean to say is that their websites are the only ones with licence and regulation from within their respective Canadian province. But they leave that part off, for effect.
Yes, British Columbia, Manitoba, Ontario and Quebec offer Canadian online casinos that are regulated right here at home. They are safe, secure, and offer excellent social responsibility programs. If the games they offer pique your interest, they are a great choice. However, they lack the vast game variety of offshore operators, and one other thing that many online casino gamers look for – promotions.
If juicy welcome bonus packages and VIP loyalty programs are important to you, sorry – you won't find them at Canada's online casinos. Those perks violate the rules of our great Constitution. Fortunately, you will find lots of them at international online casinos like LeoVegas, Platinum Play, Royal Vegas and many others.
These websites are licenced and regulated by the same reputable, international jurisdictions listed above. They adhere to very strict regulatory guidelines, and are subject to heavy penalties for non-compliance. So if you want to step away from the limitations of home-grown gaming sites, you'll find many more legitimate online casinos operating overseas.
#1 Canadian-Friendly Casino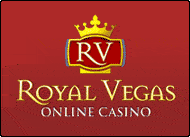 RoyalVegas.ca is our editorial pick for your specific gaming needs in 2022. Currently offering an entire suite of live dealer games, as well as a wide range of Canadian deposit options, RV truly offers a world-class gaming experience.