15 Aug
MGM Resorts Honored for having GameSense
BC's responsible gambling program GameSense earns recognition for MGM Resorts.

MGM Resorts International is among the world's largest operators in the land-based gambling and hospitality industry. The company owns a dozen properties in and around Las Vegas, nine more across other US states, and another half dozen in China, including Bellagio Shanghai, MGM Macau and MGM Cotai.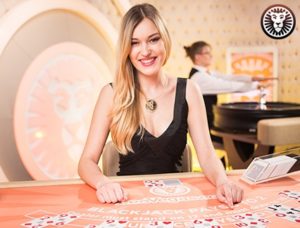 Since its inception in 2012, LeoVegas has been recognized several times for innovation in the gaming industry. With no less than 15 awards, it has established itself as the hub of real money gaming entertainment in Canada.
Since then LeoVegas has expanded its portfolio of offerings, the most notable addition being a high-end "live dealer casino". To accomplish this feat, LeoVegas invested in state of the art technology, including real time camera systems coupled with top of the line security systems to mimick the brick and mortar casino feel online; and with the most attractive dealers you have ever seen.
LeoVegas covers the entire pantheon of classical games from slots, table games like blackjack, video poker, progressive slots, scratch cards, to casual games. The games are powered by Playson, slick and easy to use software, which offers the whole gamut of a premium gambling experience.




Recommended by Editorial Team for 2020
With roots dating back half a century, MGM has become one of the most respected members of the global gaming market. Many accolades have come their way over the years, but perhaps none so honorable as their latest endowment. The National Council on Problem Gambling (NCPG) has recognized MGM Resorts for its impressive efforts in promoting social responsibility.
MGM's Responsible Gambling Program Honored by NCPG
Last month, the NCPG held its 33rd annual National Conference on Gambling Addiction & Responsible Gambling. The event, which took place in Denver, Colorado in the latter half of July, emphasizes the need for greater responsibility in the industry, sharing information regarding proven methodologies that help minimize the harms of gambling, while helping addicts and their effected families to cope with the reality and aftermath of compulsive behavior.
More than 500 attendees from 14 countries gathered for the four-day event, which included the annual NCGP Awards ceremony. A total of 24 awards were handed out that day, none harder to come by than the Corporate Public Awareness Award. What makes this particular accolade so difficult to earn is that its requisites go against the grain of any business's primary goal – to make money.
Only a gaming operation that puts the health of its players before its revenue goals has any hope of receiving this award. Not only did MGM Resorts make the move to put players first, they did so by implementing the award-winning responsibility program of BC, Canada, known as GameSense.
What is GameSense?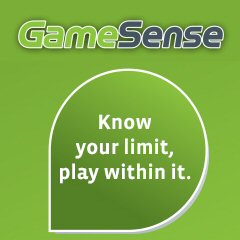 GameSense is the social responsibility anchor of the British Columbia Lottery Corp, developed in-house in 2009. MGM sought permission to employ GameSense back in 2017. Based on its integration, the company held its annual Responsible Gambling Week campaign, centered around the new program. The NCPG was so impressed with the results, and MGM clear commitment to player health, the company was bestowed with this most honorable recognition.
"We can't thank the National Council on Problem Gambling enough for presenting us with this award," said Rich Taylor, Executive Director of Responsible Gaming at MGM Resorts. "Our entire team takes great pride in the work we're doing to promote responsible gambling throughout the world."
Taylor added that, since employing GameSense back in 2017, more than 950,000 customers have enjoyed voluntary, educational and transparent interactions though the program. "GameSense continues to transform the way we approach responsible gambling with our guests and MGM Resorts is committed to leading the conversation to help develop a culture of responsible gambling and player health across the world," he said.
GameSense Co-Founder Commends MGM
BCLC Director of Player Health, Dr. Jamie Wiebe, also commended MGM Resorts for its proactive approach to social responsibility. "Research shows that positivity, simplicity and friendliness lead to increased player engagement," said Wiebe. "It's great to see MGM Resorts using this approach through GameSense."
The Canada-born responsible gambling program provides gamblers at all BC casinos, as well as all MGM properties in North America, with access to a wealth of resources via printed materials and interactive touch-screen kiosks.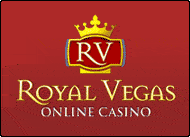 Royal Vegas, the #1-Rated Casino for Canadians is currently offering a wide range of credit card deposit options, anything from prepaid gift cards to mastercard and Amex. That, and a world-class gaming experience, with innumerable table games, card games, and live dealers, and fun for everyone ! RV has been in the business for a very long time, a decade long. Thumbs up !