29 Oct
NHL joins MGM in Sports Betting Deal, but Not in Canada
Canadian NHL teams miss out on sports gambling deal with MGM.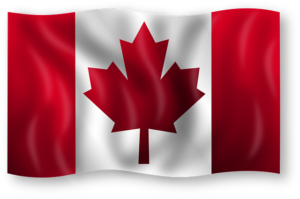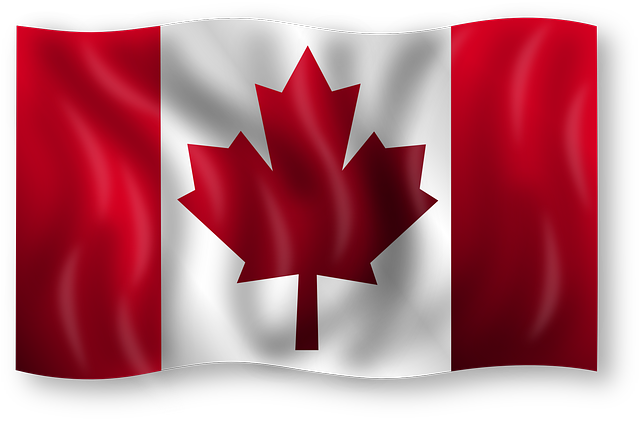 Last weekend, the National Hockey League left us with a teaser announcement. Chris Johnston of Sportsnet said a big announcement was coming on Monday morning; that the NHL would dive into the sports gambling industry.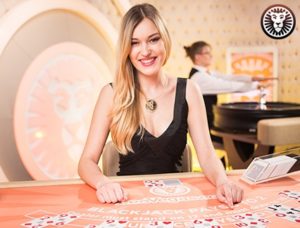 Since its inception in 2012, LeoVegas has been recognized several times for innovation in the gaming industry. With no less than 15 awards, it has established itself as the hub of real money gaming entertainment in Canada.
Since then LeoVegas has expanded its portfolio of offerings, the most notable addition being a high-end "live dealer casino". To accomplish this feat, LeoVegas invested in state of the art technology, including real time camera systems coupled with top of the line security systems to mimick the brick and mortar casino feel online; and with the most attractive dealers you have ever seen.
LeoVegas covers the entire pantheon of classical games from slots, table games like blackjack, video poker, progressive slots, scratch cards, to casual games. The games are powered by Playson, slick and easy to use software, which offers the whole gamut of a premium gambling experience.




Recommended by Editorial Team for 2020
"The league is going to get into the sports gambling business and they'll do this through some strategic partnerships with the gambling industry," said Johnston.
Here we are, Monday morning, and the cat is finally out of the bag. The NHL is teaming up with MGM Resorts International, one of the biggest names in the gambling business. NHL Commissioner Gary Bettman confirms the ink is drying on a multi-year partnership between the two.
NHL Joins MGM in Sports Gambling Deal
According to Bettman, appearing at a special news conference in New York City this morning, the NHL and MGM agreement is a multi-year contract. The two will work together and share information to promote "fan engagement" through the use of high-tech sports data collection. However, he also assures us the hockey league won't receive any proceeds from actual gambling.
"The new sports betting landscape presents a unique opportunity for fan engagement utilizing technology and data that are exclusive to our league," says Bettman. "Fan engagement, technological advancement and innovation are paramount to our progressive approach and will be at the forefront of everything we do."
Jim Murren is the CEO of the Las Vegas casino and hospitality giant. His company—which will clearly benefit from the wagering aspect of the sports betting deal—agrees. "Fan engagement [and] sports alignment is one of the pillars of this relationship," says Murren.
For their part, MGM will receive access to proprietary NHL data; information that will enhance the sports betting experience for punters. According to reports, such data could soon include puck and player tracking information. Much to the dismay of some punters, it won't likely include player injury data.
Canadian NHL Teams Miss Out
Unfortunately, Canadians won't have the benefits of enhancing fan engagement that US fans will. The existing legal status of Canadian sports gambling regulation won't allow it.
There are currently 24 NHL teams spread across 18 US states, and another 7 teams across Canada; a total of 31 teams in North America. Sports betting is a big deal in the Great White North. The laws are highly restrictive, though, prohibiting straight up bets on single events. Some experts estimate Canadians wager $10 billion annually on sports bets with overseas online sportsbooks, who are more than happy to take that action.
"In contrast," says Canadian Gaming Association VP Paul Burns, "they spend about $500 million on provincial sports lottery games."
As gambling law expert Michael Lipton points out, betting with international websites is not exactly illegal. He calls it more of a "grey zone" of Canadian law. As for those who bet online, he says, "There have been no prosecutions that resulted in convictions or guilty pleas."
Some say that the United States' recent legalization of sports betting—in particular, the allowance of single-event sports betting—could be a game changer for Canada. It could be the final straw that forces politicians to take a closer look at the benefits of single-sports betting. In my estimation, drawing $10 billion in sports bets, as opposed to $500 million, should be enough to do the convincing. But until Canada looks at the industry in a new light, Canadian NHL teams will be left out of any lucrative sports gambling deal that comes along.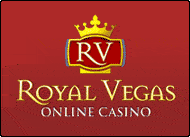 Royal Vegas is our editorial pick for safe Canadian gaming. Currently offering a good range of Canadian deposit options, everything from prepaid gift cards, to eCheck, instadebit and visa/mastercard. That, and a world-class gaming experience, with countless table games, strong variety, and even live dealers. The brand has been in the business for a decade long.