20 Nov
iGaming Canada – Neteller Out, Interac In!
On November 20, 2019

posted by Adalene Lucas
in Banking Options, Blog, Credit/Debit Cards, eChecks, Gambling Laws, Gift Cards, Interac, Neteller, Online Gambling, Prepaid Cards, Skrill, Web Wallets
No Comments
No more Canadian online casinos with Neteller – What's next for iGamers in the Great White North?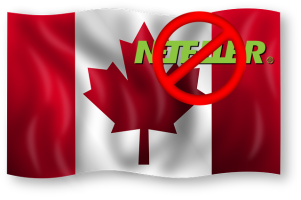 As an avid member of online casinos for nearly 15 years, I've experienced a lot of changes in the iGaming community. One of the most versatile features over the lifespan of this industry has been the availability of different payment methods. Web Wallets especially have come and gone as frequently as New York City taxi cabs. Which brings me to the topic of today's discussion… the loss of Neteller casino deposits in Canada.
Neteller is one of the absolute oldest eWallets in existence – almost as old as PayPal. At the turn of the millennium, its very survival was dependent on the executive board's calculated decision to serve online casinos and their growing, global player base. Shortly after, Neteller became the world's number one way to move money in and out of online gambling portals.
I myself was particularly fond of it, as you might gather from this previous post, published in 2017. In reviewing the service, I noted that it was among the more expensive options, as far as fees are concerned, but that "you get what you pay for". Unfortunately, a new reality has set in since then.
No More Neteller Online Casinos in Canada
Shortly after that shining review was published, Neteller decided the Canadian iGaming market was risky business. Not because there's anything wrong with online gambling in or from Canada – it's perfectly legal and always has been – but because Neteller wanted to dive head-first into the slowly blossoming US market, and that meant severing ties with any nation that wasn't 100% legally regulated.
You see, Canada's federal government does not regulate online gambling. It leaves that job up to the provinces. And while some provinces haven chosen to regulate, their laws are localized. Since the federal government does not condone or prohibit access to internationally regulated online casinos, and provinces don't have the right to prohibit such access (believe me, they've tried!), it is not illegal.
Well, some US states say that if you serve iGaming anywhere that's not expressly legal, than you could be considered a "bad actor", and bad actors could be denied a license to join in the US market. It's a confusing situation, to be certain, but one that Neteller's parent company, Paysafe Group, decided not to mess around with.
And with that, Neteller fled the Canadian market. Not long after, Paysafe Group decided to pull its other globally renowned web wallet, Skrill, from the Canadian iGaming sector as well. And with that, we Canuck's have been left to ponder the best alternative to Neteller and Skrill payments…
Interac eTransfers to the Rescue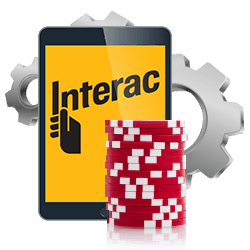 There are a lot of alternatives to be considered. You could use a debit or credit card. You could send a tried-and-true Instant eCheck. A lot of players have resorted to buying prepaid gift cards to fund their accounts. But for me, there's nothing more secure than an Interac eTransfer.
Interac's security is as strong as it gets. It's built and backed by Canada's biggest banks. Deposits and withdrawals go straight from/to your bank account. Never once will you share your financial details with the online casino.
These are all great advantages, but my favorite perk of all is that so few online casinos offer Interac eTransfers. You're probably thinking that was a typo, but it's not. That's a good thing, and I'll tell you why. Interac's owners – those big Canadian banks – only do business with the most reputable operators who have proved themselves worthy. That means that if Interac is listed as a payment option, some huge financial corporation has already investigated the operator from the ground floor up to make sure it's reputable.
If this sounds like an alternative payment method that would interest you, take a moment to learn how to deposit at Interac eTransfer casinos.
#1 Canadian-Friendly Casino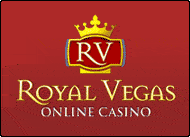 RoyalVegas.ca is our editorial pick for your specific gaming needs in 2022. Currently offering an entire suite of live dealer games, as well as a wide range of Canadian deposit options, RV truly offers a world-class gaming experience.
About the Author
Adalene Lucas: is our jack of all trades here at DBC. She is a skilled coder, gambler, writer and webmaster. She lives in Manitoba where she enjoys the lush landscapes and camping near Tulabi Falls. Nature gives her inspiration to write. When she's not immersed in nature, her favorite words are "game theory". She lives with her husband and their two Labradors, Kophy and Whisper.