10 Oct
In The Know: Employing Neteller at Canada Casinos
Cultivate a safer iGaming experience though knowledge; Neteller and Canada Casinos explained.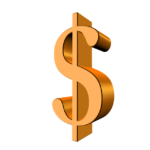 In this day and age, sending and receiving money over the internet isn't nearly as dangerous as it once was. Sophisticated security measures and encryption algorithms ensure that a person's sensitive financial information is locked up tight. That is, if you choose a payment method that employs these state-of-the-art technologies.
Some will argue that sending money directly through a bank wire is safer than an online transaction. Cash transfers, like Western Union and Money Gram, have received similar praise. Not long ago, I would have agreed with that assessment, but times aren't what they used to be.
Today, the best payment processors use the same security as government banking institutions. So if you've ever trusted an online banking system, there's no reason not to trust the efficacy of today's most respected online payment processors.
Neteller Web Wallet

Neteller is a Canada-born Web Wallet, or eWallet service. Many of you might even be surprised to learn that Neteller was established in 1999, making it two years older than PayPal. In 2004, the company moved its base operations to the Isle of Man, a highly regulated tax haven of the British Isles.
The global eWallet is owned by the Paysafe Group, (formerly Optimal Payments Plc) This is the same company that operates MeritCard, Netbanx, Paysafecard, Skrill (formerly Moneybookers), TK Global, and a slew of other global payment services. Clearly, this company knows its business, following nearly two decades of expanding and perfecting their craft.
Neteller operates under the strict e-money regulations of the Financial Conduct Authority (FCA). It is not a bank, and does not offer any extension of credit to customers. When funds are uploaded to a Neteller account, that money is held in a separate trust account. Mandatory segregation of customer accounts and operating funds guarantees that, should the unthinkable occur, and Neteller goes bankrupt, there will be sufficient funds available to pay back all customer accounts.
Neteller Canada Casinos
Neteller is the most widely accepted iGaming Web Wallet in the world, bar none. There are more than 2,500 gambling websites employing the Neteller brand. Unfortunately, due to a decade-old legal infraction, players in the US and Canada are not able to use Neteller at online gambling sites.
In 2007, Neteller's co-founders were arrested on US soil and charged with facilitating billions of dollars worth of illegal gambling payments. American accounts were frozen, then paid back to their rightful owners later that year.
As a result, Neteller signed an agreement with the US that it would never again process any gambling-related payments for American customers. The company has took the same stance in Canada for fear of similar retribution.
Neteller did not dismiss its Canadian customers, though. Its parent, Paysafe Group, acquired Skrill in 2015. Thus the company's former foothold in Canada's online casino market continues. Utilizing the same state-of-the-art security measures—and touting the same level of experience—using Skrill at Canada casinos is essentially the equivalent of using Neteller elsewhere.
You Get What You Pay For
Being among the most trusted ways to move money online, Neteller doesn't necessarily come cheap. There are some options that are free, and others that will cost you a percentage-based portion of your deposit and/or withdrawal.
Signing up an account is 100% free. What you do with that account from there will determine the expense. The following is a current (Oct 2017) fee schedule for customer accounts.
Neteller Fee Schedule
Signing Up an Account
Free
Funding your Neteller Account
There are 64 ways to fund a Neteller account. For obvious reasons, I won't bother listing every single one of them. I will list the most common methods, with a generalized fee range for other groups. Please refer to the Neteller Fee Schedule for more information.

Local Bank Deposit – Free

International Bank Transfer – Free

Bitcoin – 1%

iDeal – 1%

Credit/Debit Card – 1.9% – 4.95%

Prepaid Card – 5.5% – 7.5%

Pay by Mobile – 9% – 45% (ouch!)

Purchases & Deposits
Free
Receiving Funds
Free
Withdrawing Funds from Neteller
There are numerous ways to move money from your Neteller account back into your hands.

Money Transfer – 1.9% (max $20.00)

Bank Transfers – €7.50 (currency equiv.)

Bank Draft – €7.50-25.00 (currency equiv.)

Member Wire – €10.50 (currency equiv.)

Currency Exchange Rate
When making international transfers, particularly to online casinos, take note of whether you can pay and play in the same currency. Neteller charges an exchange rate of 3.99%. You can avoid this fee by choosing a casino that allows you to deposit, play and withdrawal in your own currency.
Administrative Fee
Neteller only charges an administrative fee to account holders who are inactive for 14 consecutive months. Customers will receive an email after 13 months of inactivity, warning them of this potentially costly fee. After 14 months, the user will incur a fee up to $40. If the current balance is below $40, Neteller will charge the total remaining balance instead.
#1 Canadian-Friendly Casino

Jackpotcity.com  is our editorial pick for your gaming needs. Currently offering an entire suite of casino games, as well as a wide range of Canadian deposit options, JackPotCity truly offers world-class gaming.
About the Author
Adalene Lucas: is our jack of all trades here at DBC. She is a skilled coder, gambler, writer and webmaster. She lives in Manitoba where she enjoys the lush landscapes and camping near Tulabi Falls. Nature gives her inspiration to write. When she's not immersed in nature, her favorite words are "game theory". She lives with her husband and their two Labradors, Kophy and Whisper.