12 Feb
Canada's Favorite e-Transfer Casino Deposits now even Better in 2018
E-Transfer casinos for Canadian deposits still evolving, for the better.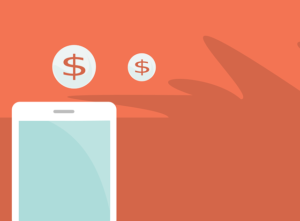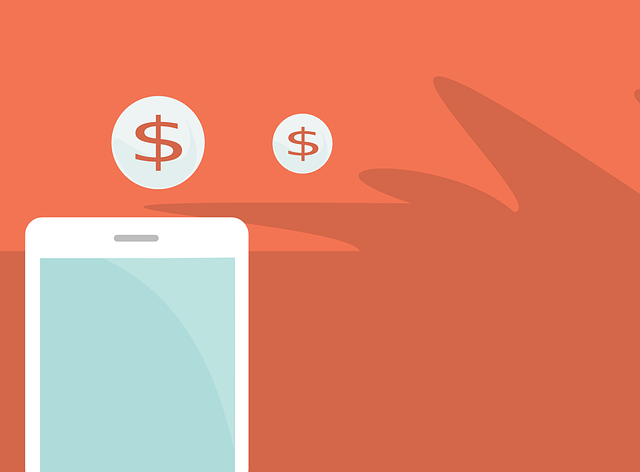 If you really think about it, payment methods have never ceased to evolve. Before official currency, we bartered for goods. I'm sure millennia ago, Grok gave Torg his favorite wooden club in exchange for animal hide to keep warm. Then came coins, paper money, paper cheques, credit and debit cards. Eventually, the world wide web gave birth to e-Wallets and instant, international bank transfers.
Now, moving money is easier than ever before. A tap of a few keys, or swipe of a finger, can initiate payment to anyone, anywhere in the world, for any reason. It's not just bill payments facilitated from our online bank accounts, or internet merchant sites like Amazon that we're transferring cash to. It's everything! From magazine subscriptions to funding a child's school lunch account, to depositing at an online casino to play slot machines and blackjack.
If there's an exchange of monetary value to be made, there's a way to do it online. And one of the most popular ways for Canadians are e-Transfers. They are an easy, instant and wholly secure way to get money from one location to the next. This payment solution is constantly evolving, getting bigger, better, faster and more convenient than ever before.
Evolution of e-Transfer Casino Deposits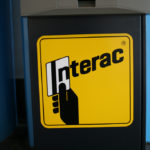 Here in Canada, we have a revolutionary system of instant banking. Why? Because our economy is so vast, that credit card companies rarely offer debit cards in Canada. Instead, the banks here had to come up with their own system. So we did.
Almost every financial institution – all of the major ones, and most of the mid-size and smaller ones – use it. It's branded as Interac, and is the fastest way to make a payment, whether it be at the grocery store, to an online casino, or just paying back a friend who lent you cash.
It all started in 1984 when Canada's five major banks, RBC, CIBC, TD, Scotiabank and Desjardins, came up with a government-regulated network system for instant debit payments. The inter-banking system has grown exponentially since, gaining more member banks, more accepting merchants, and upgrading into more verticals.
The company recently launched Mobile Interac Flash, a mobile version of their Interac Flash chip-engineered debit cards, making payments possible virtually anywhere, even if you forgot your wallet or pocketbook at home.
Interac is, and always has been, a not-for-profit organization. The Interac Association tried to apply for a for-profit business licence in the past, but the application was rejected. That means bank account holders pay no fees to use the service. It's absolutely free!
As of this year, the service is provided by a single entity, known as Interac Corp, following the consolidation of Interac Association and Acxsys Corporation in January 2018.
How E-Transfers Work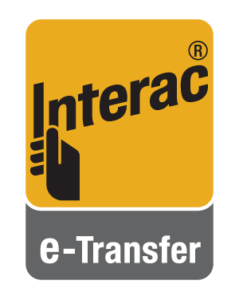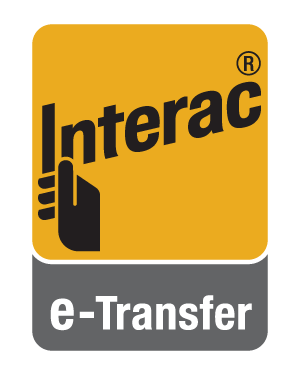 E-Transfers are a simple way of sending money from one bank account to another. The only requirement is that both accounts be associated with a participating financial institution. Since almost every bank, credit union and other financial institution in Canada works with Interac, the availability rate is extremely high.
With that, all you need to send money via e-Transfer is the email address or mobile phone number of the recipient. Neither party is required to share any personal information during the process.
E-Transfer casino deposits work the same way. Any online gambling website that accepts this payment solution will provide customers with the appropriate email address and/or mobile number to direct them to.
Initiating an e-Transfer is a two-step process. First, you'll need to contact the online casino's customer support department. This is necessary for two reasons. One, you'll need the proper email address/phone number to send the deposit to. Then, you'll need to arrange a security question and answer. Write it down and don't forget it!
Step two is to log into your online or mobile banking account and navigate to the Interac e-Transfer section, then press on the 'Send Money' link. Choose the account you'd like the funds to come from, then enter the name and email or mobile number of the recipient.
Next comes the added layer of security. You'll provide the security question and answer that you previously discussed with the casino operator's support rep. Then submit the payment. Interac will send a message to the casinos email/mobile with the details of the payment, and the security question. When the proper response is given, the funds are transferred, and you're all set.
E-Transfer Casinos for Canadian Deposits
With thousands of casinos to choose from, and a multitude of factors to weigh, sifting through them all the find the best brand can be tough. However, as a Canadian and long-time iGamer, I can assure you that welcome bonuses and promotions are nothing compared to the peace of mind that comes with a wholly secure method of depositing.
Forget the bonuses. Forget the number of games. Look for Interac E-Transfers. If you don't see themon the payment list, open a Live Chat with customer support and ask.
There's a good reason more and more people are seeking out e-Transfer casinos for Canadian deposits. It is the fastest, safest, and cheapest way to play real money casino games over the internet. Plus, it's worth noting that Interac will not do business with any operator or merchant that is not fully licensed and regulated. If an operator accepts Interac, integrity and trust are already a part of the package.
#1 Canadian-Friendly Casino

Jackpotcity.com  is our editorial pick for your gaming needs. Currently offering an entire suite of casino games, as well as a wide range of Canadian deposit options, JackPotCity truly offers world-class gaming.
About the Author
Adalene Lucas: is our jack of all trades here at DBC. She is a skilled coder, gambler, writer and webmaster. She lives in Manitoba where she enjoys the lush landscapes and camping near Tulabi Falls. Nature gives her inspiration to write. When she's not immersed in nature, her favorite words are "game theory". She lives with her husband and their two Labradors, Kophy and Whisper.