15 Jan
How to Play Keno Live at Ezugi Powered Online Casinos
How to play Keno Live at Ezugi-powered online casinos.
Have you ever purchased a number-draw lottery ticket before? Did you tune into the live drawing, usually broadcast on television just before or after your local news airs? If you've seen a live lottery draw before, you already have a good idea of what Ezugi's live dealer keno games are like.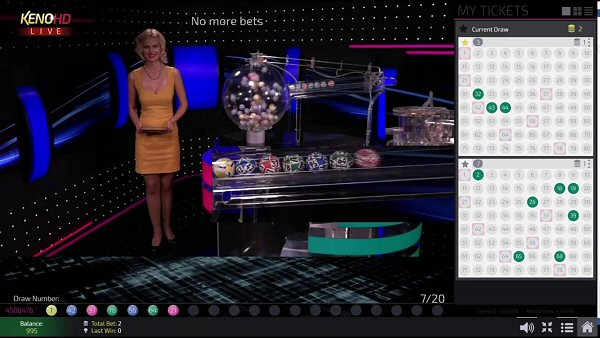 In the spirit of live casino gaming, Ezugi introduced Live Keno in 2015. It's drawn quite a crowd over the last five years. The game is based on the standard rules of Keno, but does not employ the more common, modernized use of electronic number selection. Like a national lottery drawing, the numbers are selected in front of a live audience, and called by a real live host.
I've never been a huge fan of keno games myself, mostly because the odds are terrible. On a standard pay table, the best bet pays a 75% RTP on a single-number selection. Ezugi's keno games follow that same payout rate. Sometimes it's not about the theoretical returns, but rather the chance to win large sums of money.
If people didn't enjoy these games, no one would play the lottery. And if you happen to be one of the millions who do enjoy lottery style games with massive payout potential, the following tutorial is for you.
How to Play Keno Live Online
Ezugi's live dealer keno games are hosted by real, trained professionals, who not only call the winning numbers, they do it in a fun and charismatic way. It is the host's personality that keeps the energy high as players fill out their tickets and wait for the next set of numbers to come in.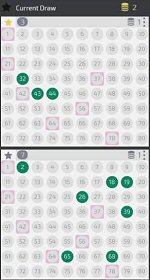 The game is simple to play. Like all keno games, there are 80 numbers to choose from (1-80). Players will select anywhere from 1 to 8 numbers per ticket, with a purchase price (bet) of $0.10 up to $4 per ticket. Players can also use the Quick-Pick feature to select numbers. Simply choose how many numbers you'd like to select, then press the QP option to automatically select random numbers. If you don't like the numbers chosen, you can cancel it before betting closes.
Confirmed tickets are displayed on the right side of the screen, along with the amount wagered per ticket. Your number selections appear on the ticket display in bright green bubbles.
Once betting is closed, the real action begins. Eighty numbered balls, all housed within a large clear sphere, are blown around by forced air, sending them bouncing in a frenzy of disarray. One at a time, a ball will drop down into the drawing tube. This continues until 20 numbered balls have been drawn. All numbers are clearly displayed on the players' live viewing screen, and again in digital format at the bottom of the window.
Ezugi Live Keno Pay Table
The following pay table details the payouts and odds for picking, and catching 1 through 8 numbers. The numbers caught are shown in the left column, with the number of picks displayed across the top row. Corresponding payouts appear in the center, with the odds of winning (by number of picks) displayed below.
KENO

PICKS

CATCH
1
2
3
4
5
6
7
8

1

3

0

2

12

1

1

3

42

3

1

1

4

130

15

2

2

5

700

85

30

5

6

2000

300

100

7

5000

1500

8

30000

Odds
75%
72.15%
72.15%
74.06%
71.68%
70.8%
70.52%
69.92%
What About Ezugi's Keno Dealer?
If you've played a lot of live dealer casino games, you've probably noticed there are two main types. There are the cute ones, and there are the professional ones. Sometimes the dealers are both cute and professional, but it's not common. In Ezugi's case, professionalism is the top priority among hiring qualifications. Their keno live dealers may not be the most attractive, but they are personable and efficient at their jobs.
#1 Canadian-Friendly Casino

Jackpotcity.com  is our editorial pick for your gaming needs. Currently offering an entire suite of casino games, as well as a wide range of Canadian deposit options, JackPotCity truly offers world-class gaming.