6 Nov
Vegas Casino Sues NHL Player for Failure to Pay Losses
Cosmo vs. Kane suit proves case against Las Vegas sports teams.
A few years ago, the sports world blew up with talks of professional sports teams coming to Las Vegas. For years, the City of Sin was deemed off limits to athletics that would draw national exposure. The fear was – and understandably so – that hosting major sporting events in Las Vegas would perpetuate a severe rate of gambling on said sports, and potentially by the players themselves.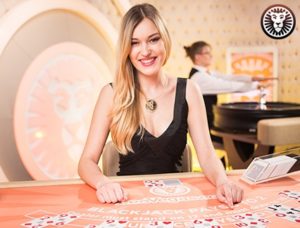 Since its inception in 2012, LeoVegas has been recognized several times for innovation in the gaming industry. With no less than 15 awards, it has established itself as the hub of real money gaming entertainment in Canada.
Since then LeoVegas has expanded its portfolio of offerings, the most notable addition being a high-end "live dealer casino". To accomplish this feat, LeoVegas invested in state of the art technology, including real time camera systems coupled with top of the line security systems to mimick the brick and mortar casino feel online; and with the most attractive dealers you have ever seen.
LeoVegas covers the entire pantheon of classical games from slots, table games like blackjack, video poker, progressive slots, scratch cards, to casual games. The games are powered by Playson, slick and easy to use software, which offers the whole gamut of a premium gambling experience.




Recommended by Editorial Team for 2020
Heavy lobbying by supporters with very deep pockets helped push those concerns aside, and the completion of the T-Mobile Arena in 2016 opened the doors for the first major league team to enter the city. The NHL's Las Vegas Golden Knights came first, dropping their first puck in 2017. The WNBA's Las Vegas Aces (formerly San Antonio Stars) relocated to Vegas prior to tip-off of the 2018 season. Come 2020, Vegas will welcome its third pro sports team as the NFL's Oakland Raiders move to Sin City.
This week, we're seeing the first signs that there may have been some merit to the arguments of those who opposed the idea. A lawsuit has been filed against Evander Kane, forward for the San Jose Sharks, who apparently wagered away half a million dollars while he was in town for the team's playoff series against the Golden Knights.
Lawsuit Bad Press for Las Vegas Sports Teams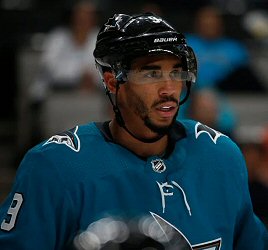 According to case documents filed in the Clark County District Court on Monday, The Cosmopolitan of Las Vegas is suing Evander Kane for $500,000. The Vegas casino alleges that, in mid April 2019, the professional hockey player applied for and was granted eight cash credits. The amounts varied, ranging in value from $20,000 to $100,000, for a total of $500,000 combined.
The Cosmopolitan alleges that Kane never paid back any of those markers. The casino is suing for the half million dollars owed, plus court costs and legal fees.
The Las Vegas Review Journal points out that those credits were granted on or about April 15, a date that falls directly between Game 3 and Game 4 of the NHL's First Round Playoffs, where Kane's San Jose Sharks were facing off against the Vegas Golden Knights. Incidentally, the Sharks lost both of those games, but rallied thereafter to win the series in Game 7.
Neither party is speaking to the media about the case. The Cosmopolitan cited company policy in its declination to comment on any pending litigation. The San Jose Sharks, who signed Evander Kane to a seven-year contract worth $49 million in 2018, have been unavailable for comment.
Setting the Standard for Vegas Athletics?
Although it isn't a member of the local hockey team involved in this story, it's still drawing bad press for the area. A professional athlete allegedly succumbs to severe levels of gambling – not just gambling, but fraudulent gambling – in an incident inherently encouraged by the glaringly conspicuous proximity of Las Vegas casinos in every direction.
No, I don't see Clark County officials suddenly changing their minds, kicking their newly acquired Las Vegas sports teams out of the state. However, I do see more unfortunate stories like this one making headlines in the years to come.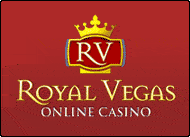 Royal Vegas is our editorial pick for safe Canadian gaming. Currently offering a good range of Canadian deposit options, everything from prepaid gift cards, to eCheck, instadebit and visa/mastercard. That, and a world-class gaming experience, with countless table games, strong variety, and even live dealers. The brand has been in the business for a decade long.