4 Apr
Plans for Enormous New Casino in Ontario Announced
Will Pickering, Ontario host one of the biggest casinos in Canada?
The world is teeming with massive integrated casino resorts. Huge hotels, entertainment complexes, business and conference centers, luxury amenities – these are common in major gambling hubs like Las Vegas, Atlantic City, London, Sydney, Macau, etc. But is the city of Pickering the right location for an enormous new casino in Ontario?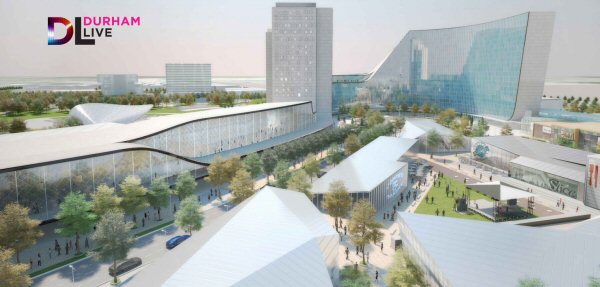 Ontario Gaming GPA LP sure seems to think so. That's the company behind plans to build Durham Live, projected to become one of the largest casinos in Canada.
Why Pickering, you ask? Situated in Southern Ontario, the city boasts a population of about 92,000. Its nuclear power plant employs more locals than any other business. It may not sounds like a prime destination, but there's one very good reason for it.
Pickering is located just outside of Toronto, the largest city in all of Canada. City officials in Toronto have already imposed a block on all proposals to build a new casino within the city's core. That leaves companies like Ontario Gaming GTA – a joint operation between Great Canadian Gaming Corp and Toronto-based investment firm Brookfield Business Partners – seeking the nearest suitable location, just outside of Toronto.
Plans for One of the Biggest Casinos in Canada
If Ontario Gaming GTA gets its way, the new casino and entertainment complex could swipe the 'city's largest employer' title away from the Pickering Nuclear Generating Station. The company says its plan calls for a complex that would employ up to 10,000 staff members; 2,000 in the casino alone.
The integrated resort would include a multitude of amenities. Aside from a massive, multi-floor casino gambling destination, the plans call for three hotels, an indoor water park, film studios and cinemas, convention space, a 16,000 seat amphitheater, a five-star restaurant strip, a large shopping mall, botanical gardens, spa and fitness centre.
The company behind the project is prepared to spend a lofty $1.3 billion on the complex. They're currently seeking city permits to build the integrated casino resort. Its location is planned for the intersection of Church and Bayly, near Highway 401.
New Casino Not Set in Stone Yet
The Ontario Lottery and Gaming Corp (OLG) is on board with the plan. The Ontario Municipal Board gave its consent for Durham Live last year. However, the city as a whole must still decide whether the new entertainment complex should include a casino.
Pickering Mayor Dave Ryan expressed his confidence last year that Durham Live will be an economic boon for the city, with or without a casino within its massive walls. "This isn't just about a casino, it's about a range of employment and tourism opportunities in an entertainment node that will benefit all of the region," he said.
If all approvals are met, Durham Live would become one of the biggest casinos in Canada; a miniature version of the Vegas Strip just outside of Toronto. Supporters of the project hope to see it become a top tourist hub in the Greater Toronto Area. There's still no word from Ontario Gaming GTA as to when construction of the massive entertainment and retail centre might be complete and open for business.
#1 Canadian-Friendly Casino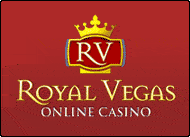 RoyalVegas.ca is our editorial pick for your specific gaming needs in 2022. Currently offering an entire suite of live dealer games, as well as a wide range of Canadian deposit options, RV truly offers a world-class gaming experience.