8 Oct
Know Your Regulator – Identifying Real and Fake Online Casino Games
Fake Casino Games Identified: More evidence that you can't trust online casinos licensed in Curacao.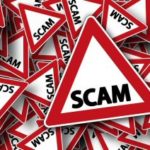 I've always advised our readers not to trust online gambling sites licensed in certain locations. Costa Rica is the worst. Panama is right behind them. Coming in a close third is Curacao, delivering licenses via the questionably shady Curacao eGaming Authority (CEA).
Generally speaking, the CEA does offer better regulation than Costa Rica, but only because Costa Rica offers no regulation whatsoever. Curacao lays out some basic ground rules, but they pale in comparison to respectable jurisdictions like Malta and the UK, where the highest standards are upheld.
Today, we'll examine the increasing threat of operators who host fake casino games, and the deplorable fact that the CEA does nothing to stop it.
Why You Can't Trust Online Casinos Licensed in Curacao
The way I see it, there are only two reasons an online casino would aim for a CEA license; 1) they want to accept players in black market jurisdictions (i.e. US players), and/or 2) they are rogue operators intent on ripping off players.
Those in the first category aren't always bad. In fact, there are a few highly respectable operators that strictly employ best business practices—aside from the part where they're accepting players from jurisdictions where it may be illegal. In all other regards, they are very responsible. They are secure, they offer fair games, and they process timely withdrawals.
The problem is that, because the regulations in Curacao are so negligent, operators don't have to be responsible in all manners. Even those that are perfectly distinguished can suddenly go rogue at any moment.
There's one particular area in which we're finding rogue online casinos duping players out of money without most of them even realizing it's happening. They advertise genuine casino games from major brands, but supply fake versions of these games to real money players. Fake versions that could have deplorably low RTPs, unlike their genuine cousins.
Fake Casino Games and How to Identify Them
Multiple incidents of false casino games have been reported in the last few months alone, and there's more than enough evidence to support the claims.
When an online casino provides fake games, they sometimes supply the authentic version in free-play demo mode (if they actually own a license for it). But in the real-play mode, players are provided a fake version of the game. Sometimes it's obvious, sometimes it's not.
For example, you may be able to play Microgaming's enormously popular Immortal Romance Slot in practice mode, but when you revert to real-money play, the game is hosted on a different server. In some cases, it's so blatant that the graphics or background music won't match up.
One claim actually found that the Immortal Romance game had sounds of audience cheering as part of the background music, as if it were a sports-themed game. Another clear indication is when previously discontinued games—like any of Playtech's Marvel / Avengers branded slots—are still available.
Real VS Fake Online Casino Games
It's not always so obvious, though. The easiest way to tell the difference is to open a game on a desktop or laptop computer, then right-click the game and choose to inspect the element. It should look something like this:

Note the <iframe> section that's highlighted on the right. The page source for Jumanji Slot links back to NetEnt's primary gaming server, netent-static.casinomodule.com. All of NetEnt's games should link back to the casinomodule.com server, like this one.
Now, let's take a look at the page source of an online casino that claims to be hosting Playtech's branded Rocky Slot. Look closely at the URL in the highlighted <iframe> section.

There are two clear problems here. Can you find them?
First of all, the server hosting the game is eu-static.casinomodules.co. It is closely mimicking NetEnt's netent-static.casinomodules.com server. Notice the 's' in casinomodules, and the '.co' instead of '.com'. Slight misspellings like these are all too common in fake games. That's the first problem.
Second, the Rocky game is not even distributed by NetEnt—the server this casino is attempting to mimic. It's made by Playtech!
Clearly, these rogue operators are presenting fake casino games in the hopes that their less experienced clientele simply won't notice. Don't let yourself become a victim. Be smarter than them, or suffer the consequences.
This is just one of the many reasons you can't trust online casinos licensed in Curacao and other shady jurisdictions. Stick to the ones regulated in reputable jurisdictions like Gibraltar, Isle of Man, Malta and the UK. And if you have any suspicions, view the frame source. The more you know, the easier it is to stay safe and avoid rogue operators.
#1 Canadian-Friendly Casino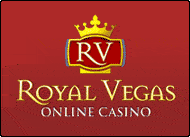 RoyalVegas.ca is our editorial pick for your specific gaming needs in 2022. Currently offering an entire suite of live dealer games, as well as a wide range of Canadian deposit options, RV truly offers a world-class gaming experience.