13 Jul
Mega Moolah Pays Over 1.15 Million Jackpots in 2019
iGaming's largest progressive jackpot network, Mega Moolah, pays €89M in first 6 months of 2019.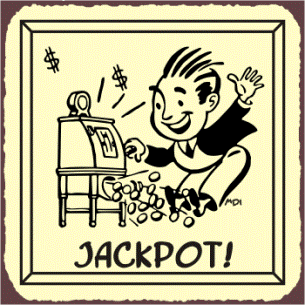 Microgaming is known for boasting about its Mega Moolah slots network. It's not pretentious bragging or pompous arrogance that drives them. It's a matter of taking pride in being the creator of the online casino industry's most famous progressive slot machine. After all, the Mega Moolah progressive network is by far the industry's most lucrative, having paid more than €1.1 billion since its release in 2006; and over €89 million in the last six months alone.
The company is so proud of what its created, and the 50+ people whose lives have been changed with staggering 7-figure (or more) payouts, that they deserve a little exalting. That's exactly what the Isle of Man-based group has been doing this week as Microgaming released an info-graphic that depicts just how impressive the Mega Moolah's payouts have been in 2019 alone.
Mega Moolah Largest Progressive Jackpot Network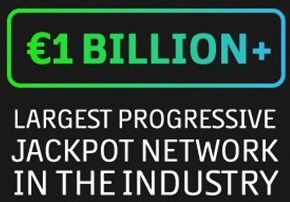 There are some high-paying progressive online slot machines out there, but nothing that comes anywhere close to the munificence of the Mega Moolah. We're talking about the only progressive jackpot on the web that seeds its "Mega" jackpot at €1,000,000.
It's how the Mega Moolah earned the nickname Millionaire Maker in the first place. Strike the mega, and you're guaranteed a life-changing 7-figure payout. Only the Hall of Gods Mega by NetEnt comes anywhere close, seeding at €500,000, but it only pays out on average twice a year. Not the Mega Moolah…
Millionaire Maker Strikes Every 3.25wks (avg.) in 2019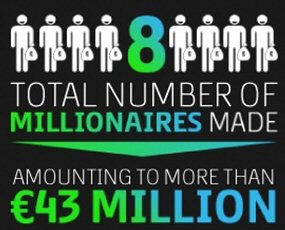 Throughout history, the world's largest progressives haven't been known to pay out very often. In fact, it tends to occur very far and few between. Even the Mega Moolah started out paying infrequently. But in 2019, it's already paid 8 new millionaires more than €43,000,000 combined.
Over its lifetime, the 7-figure progressive has paid out 56 times, for an average of $5,858,748 per strike every 8 weeks and 6 days. In the last six months, those figures have become all the more impressive, paying $5.375 million every 23 days. The speed of its growth in recent months, compared to the full 13 years of its existence, is a testament to the game's ever-growing popularity among the online slots community. And with massive jackpots like these, who can argue?
Much More Than a 'Mega' Jackpot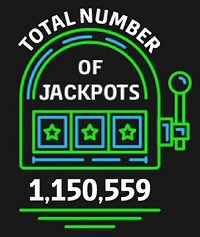 The "Mega" jackpot is by far the largest, but it's only one of four jackpots in the Mega Moolah progressive network. Others include the Mini, Minor and Major. These pay out a minimum of $10, $1,000 and $10,000 respectively, and they strike far more frequently than their 7-figure sibling.
All four jackpots combined have paid their purse a staggering 1,150,559 times between January 1 and June 30 of this year – a grand total of €89,879,343 (currency equivalent; all jackpots are paid in the player's currency). 130 of those jackpots paid out for $10,000 or more.
And There's Still 6 More Months To Go….
Microgaming CEO John Coleman comments:
"2019 is gearing up to be a great year for Microgaming's progressive jackpot network, with total lifetime payouts fast approaching the €1.1 billion mark. Congratulations to all winning players on the network, which remains the largest in the industry and features the record-breaking Mega Moolah progressive slot. We look forward to hosting more life-changing wins in the second half of the year."
#1 Canadian-Friendly Casino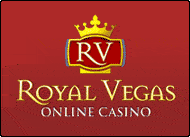 RoyalVegas.ca is our editorial pick for your specific gaming needs in 2022. Currently offering an entire suite of live dealer games, as well as a wide range of Canadian deposit options, RV truly offers a world-class gaming experience.