18 Oct
Buffalo Rising Megaways Slot – Incomprehensible or Sheer Genius?
Are too many reels and too many paylines just too much for relaxing online slots players to enjoy?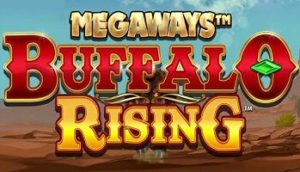 People often complain that the carpets lining casino gaming floors are just too busy. So many blaring colors, not quite melding together. They are indeed hard to look at. This is intentional, though. It keeps the player's eyes upward, looking at the games. But if that's the case, then couldn't it be said that a slot machine with too much going on would be difficult to enjoy?
That's the question that immediately crossed my mind today when I came across Blueprint Gaming's latest creation, the Buffalo Rising Megaways Slot. It's got some interesting mechanics, no doubt intended to attract the masses. Yet, I fear it will have the opposite effect.
This game is equipped with an extensive reel set that spans 6-7-7-7-7-6. That's 6 reels across, with 6 columns on the first and last year, and 7 columns on the four central reels. Additionally, the symbols can appear in single or double positions. Scratching your head yet? Wait, it gets better.
It's what slots developers call an 'All Ways' slot machine, meaning that every possible way, left to right, is an active payline. With so many reel positions, Buffalo Rising Megaways offers a grand total of 117,649 ways to win. That part may sound like sheer genius, but with all those symbol positions, it's more like sheer confusion.
Too Much for Relaxing Online Slots Players?
As great as all those 'Megaways' sound, can the average player really enjoy a game like this? Most slots fans play these games because they aren't difficult to understand. You line up some matching symbols, you win. But not this game. Its mechanics could be seen as incomprehensible to most.
Look at the wolf symbols in the image below. They appear singly on the first two reels, but cover two positions on the fourth. That's not too terribly confusing. But what about those last two reels, which only appear to have 6 and 5 symbols respectively, instead of the specified 6 and 7? Which symbol is spanning two positions? Did the number of columns suddenly decrease? Yes, and with it, the number of paylines, down to around 35,000. Wait, what? Isn't it supposed to be over 100,000? Well, yes, but it's conditional…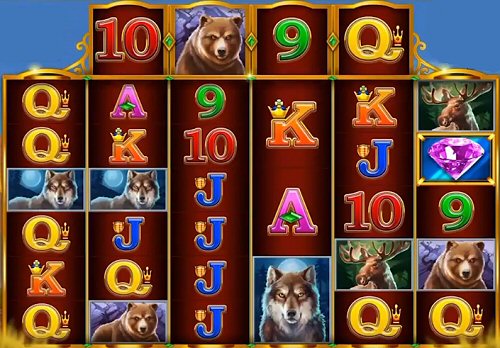 Slots players don't want to comprehend all these mechanics. They want to be able to relax and enjoy a game without putting too much thought into it. They don't want to simply be told if they've won or not, either. They want to be able to see and identify a win. It's comparable to watching a football game without understanding any of the rules. Sure, you know if your team is winning or not by the score, but where's the entertainment value in watching it play out?
Expanding the Reels Doesn't Attract Players
Going back a few years, I remember when online slots developers thought 7-reel games would be the next big thing. They were wrong. They even tried 10-reel games, paying both directions. That didn't work either. The excitement over such releases quickly faded as players found little enjoyment in the games. They were just too hard to understand.
Slots fans like simplicity. They like 5 simple reels, with symbols appearing in positions that make sense. Did you ever wonder why so many games have the same playing card values (10-A) or suit images (club, spade, diamond, heart) as their low-paying symbols? Do you think the designers were being lazy; that they should be more imaginative and follow the theme? They've been there, done that. It didn't work. Whether players realize it or not, they need those generic symbols, because they can instantly recognize their value.
I'm sure there are some out there who will fall head over heels for Blueprint Gaming's new Buffalo Rising Megaways Slot. But the majority will not. When you deviate from the norm, the average player who likes relaxing online slots will not comprehend or enjoy the game.
#1 Canadian-Friendly Casino

Jackpotcity.com  is our editorial pick for your gaming needs. Currently offering an entire suite of casino games, as well as a wide range of Canadian deposit options, JackPotCity truly offers world-class gaming.