7 Sep
Irish Court will hear £1M Online Race Betting Case
Million-pound racing win at online betting site Bet365 leads British bookmaker and Irish punter to court.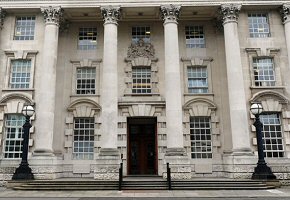 Betting online is a common practice in many parts of the world, especially when it comes to racing and other major sporting events. The UK is home to the world's largest, most strictly regulated internet gambling industry. That could work in favor, or against, a young Irish online race betting fan, depending on a High Court's perspective come November.
Megan McCann is the plaintiff in a major lawsuit over a £25k horse racing bet that beat all odds, worth nearly £1 million in winnings. She placed the bet at online bookmaker Bet365 two years ago, but never received her winnings.
McCann's Side of the Online Race Betting Case
Megan McCann was a 19-year-old student on June 22, 2016. That was the day she logged into Bet365 and placed 960 each-way 'Lucky 15' wagers, at £13 a piece, on a range of 12 horses running in four races. All told, the bets value £24,960.
Lucky 15 bets don't have the best of odds, but do allow for a combination of accumulated winnings; should the punter be lucky enough to make the right picks. When Ms. McCann's horses all came in, the result should have been £985,000 in winnings.
That's not exactly what happened, though…
Online Betting Site Says McCann Broke the Rules
Instead of paying out the massive win, Bet365 is accusing McCann of violating the website's terms and conditions. The operator alleges "flagrant breach" of contract, equating to fraud and cheating. The refuse to pay the £985,000 in winnings, or return the initial stake of £24,960.
The company says that, within its terms, a punter may not place wagers on the behalf of anyone else. Bet365 insists that the money bet by Ms. McCann was not her own, and that she was placing the wagers for a third-party. That, says Bet365, is a direct breach of the website's terms. As such, Bet365 is refusing to pay up.
Belfast High Court Will Decide the Case
Megan McCann is vehement in her denial of any wrong doing. She hired a lawyer and filed suit for £1,009,960 against Bet365's parent company, Hillside (UK Sports) LP in July 2017. Understanding that this was a clear case of David vs. Goliath, she's secured the representation of Andrew Montague, an expert in betting and gambling law with a track record for handling similar high-profile lawsuits.
This case hinges on a pendulum of perspective. Will the courts see the website's terms as being too ambiguous to hold water, siding with Ms. McCann? Or will they agree with Bet365's claim of "flagrant" fraud?
Whatever the decision, it will have a resounding ripple effect across the UK's—if not the entire world's—online gambling industry. Should the online betting site win, it will give other operators a legal advantage in refusing to pay out large winnings. If McCann's legal-eagle manages to prove that Bet365's terms and conditions are being used in a predatory manner, the power will shift into the hands of bettors.
The parties will appear in Belfast's High Court on November 13, 2018, to determine whether McCann's arguments warrant a full trial.
#1 Canadian-Friendly Casino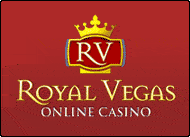 RoyalVegas.ca is our editorial pick for your specific gaming needs in 2022. Currently offering an entire suite of live dealer games, as well as a wide range of Canadian deposit options, RV truly offers a world-class gaming experience.