3 Sep
Grand Villa Casino Cuts Jobs, Hours to Save Money
Cutbacks at one Edmonton Canada casino force layoffs and reduced hours of operation.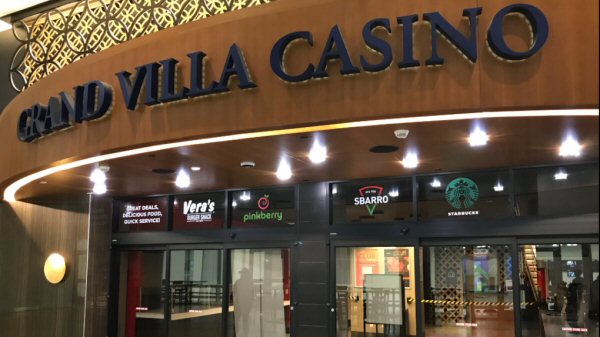 Times are getting hard in Edmonton, Alberta. Almost everyone is feeling the crunch these days, in one way or another. The worst among them are suddenly finding themselves without employment. Such was the reality for an estimated 100 employees of the Grand Villa Casino in recent weeks.
The owner, Gateway Casinos & Entertainment, blamed a "weak economy" for the controversial layoffs, as well as the new operating hours posted for the facility. With too few patrons so justify opening its doors, the casino is now operating just 4 days a week, and for only 13 hours at a time.
~100 FT/PT Layoffs at Edmonton Canada Casino
In late August, it was confirmed by union representatives that approximately 50 full time employees (union members) had been cut from the payroll at the Edmonton casino, cutting the full time staff from about 83 to 33 employees. An additional 50-60 part time employees were also terminated. Whether any management positions were effected is unknown.
"There's a huge amount of frustration on the part of employees," said union representative Michael Hughes. "There's a strong lack of trust. They feel they've been doing their job and they're waiting for management to start doing theirs."
Operating Hours Reduced by 63%
Amidst the layoffs, Grand Villa Casino reduced its hours of operation tremendously. Prior to the cutbacks, the casino was open daily from 10AM to 3AM. Now, the operator only opens its doors four days a week, Thursday through Sunday, from 12PM to 1AM. That's an overall cutback of 119 hours per week, to just 44 hours.
The only exception to these new operating hours will come at the most opportune moments, specifically when the Rogers Place arena, located directly in front of the casino, hosts a major event, such as a live concert or sporting event. The casino will open its doors to accommodate guests at these times.
Owner Blames Traffic, Parking, and Economy
A spokeswoman for the Gateway casino, located in Edmonton's downtown district, pinned the operation's troubles on numerous faults – none being their own, of course. After all, who can compete with construction delays, traffic and a weak economy?
"Over the past three years," said Gateway PR Director Tanya Gabara, "the lack of surface parking, delays in the residential and hospitality projects in the downtown core, delays in the LRT completion and ongoing road closures has made it extremely difficult for customers to visit us. These factors along with a weak economy have resulted in a need to change our operations."
Hughes isn't buying it, and neither are the former employees who are now searching the help wanted section in the local news paper.
"It sounds like pointing fingers at everyone but yourself," said the union rep. "And now, embarking on a strategy to reduce your opening hours to the public and make your service intermittent sounds like making a bad situation a lot worse."
Don't Worry, It's Only Temporary…?
Gateway is encouraging patience, claiming that the cutbacks are only temporary, and that displaced staff will have a job waiting for them – at full hourly operating capacity – once the downtown developments are complete.
"The current volume of business at (Grand Villa Casino) means we need to make this change while we wait for the downtown redevelopment to reach its full potential," said Gabara.
Hughes admits that his viewpoint is cynical, but says "it's hard not to be" when Gateway is offering no evidence of a positive future. "(Gateway) haven't indicated that it's over," he said. "They haven't even indicated that this will be enough."
Only time will tell if Gateway will honor its encouraging words once the ongoing redevelopment phase in downtown is complete. It wasn't that long ago that the Edmonton, Canada casino was under construction itself. Grand Villa Casino first opened its doors in September of 2016. And this is not the start of a new problem for the company, either. By September 2017, word around the rumor mill was that Gateway desperately needed cash, and was looking to turn IPO, if not sell its business altogether.
#1 Canadian-Friendly Casino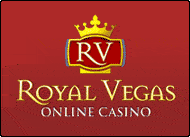 RoyalVegas.ca is our editorial pick for your specific gaming needs in 2022. Currently offering an entire suite of live dealer games, as well as a wide range of Canadian deposit options, RV truly offers a world-class gaming experience.