1 Jan
Negreanu's Hold'em Wisdom worth a read?
Practical review of Daniel Negreanu's first poker book, Hold'em Wisdom for All Players.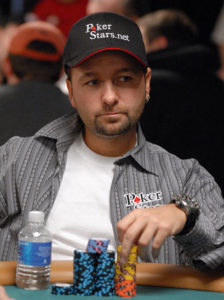 Mathematicians and professional gamblers alike are famous for scripting strategy guides. Stanford Wong's Professional Blackjack, Edward Thorp's Beat the Dealer, Doyle Brunson's Super System; all are prolific documents authored by phenomenal players of their respective games.
There's no argument that Daniel Negreanu is among the greatest poker players of our time. His uncanny ability to read opponents is legendary, and evident in his live tournament career winnings, swiftly approaching $40 million ($39.83M as of writing). He is the second highest earning tournament pro in the world, and by far Canada's most famous poker player.
But can he write a good book?
That's the question we aim to answer today as I offer a practical review of Negreanu's 2007 publication:
Hold'em Wisdom for All Players
I was an avid follower of Daniel Negreanu's Poker Blog up until early 2018 when he just kind of stopped blogging. So, I at least know the man can articulate his thoughts quite well. But most of his blogging had more to do with personal experiences and pandemic advice than situational strategies. Needless to say, I was interested in what Negreanu's book had to offer when I came across a copy in a local rummage sale.
I was excited, and at the same time disappointed, to see what great shape it was in. Clearly the original buyer didn't get much use out of it. That could be a bad sign. Or not. I wouldn't know until I cracked it open for myself. And in that regard, I was not disappointed.
Daniel's writing abilities translate perfectly. He is a straight-to-the-point, matter-of-fact kind of author. The text is not convoluted in any way, nor is it boring. It's not a super strategy guide either, but it does provide the kind of knowledge any poker player can utilize to improve upon his or her game.
Daniel teaches novices how to play better, smarter poker. He teaches intermediate players to enhance their skills towards pro status. He educates veterans on how to identify and exploit the novitiates and intermediaries at the table. There really is something for everyone, and clear encouragement to improve to the highest levels of the game.
What you won't get out of Hold'em Wisdom for All Players are the specific mechanics of the game. He doesn't get into contingent hand situations or circumstantial betting tactics. Instead, he teaches players to hone in on practical disciplines; understanding and exploiting your position at the table, reading opponents to make more informed decisions.
Essentially, Negreanu teaches readers the necessary techniques to remove the luck factor from the game, boiling your degree of advantage down to skill. But again, Daniel's wisdom in this book revolves around generalized skillsets. I do recommend it 100%, along with his 'same style, new concepts' sequel, More Hold'em Wisdom for All Players. However, if you're looking for more localized strategies, perhaps Daniel's follow-up publications, Power Hold'em Strategy (2008), should be next on your list of good reads.
Party Poker Canada, the most trusted Canadian gaming destination, and our editor's pick for two years, now offers a wide variety of popular card games: from Texas Hold'em, to  Omaha, to 7 card stud, to Limit Hold'em and even casino games like blackjack. Play for fun, for free, or play for real, for real money that is ! Our editorial pick for 2023.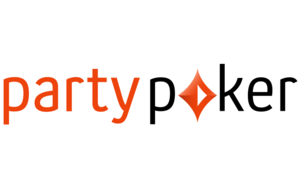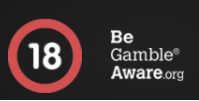 (Reminder to Gamble Responsibly)