8 Nov
Tired of 9-to-5, Alrie Shaban goes Pro Proker
Words of wisdom from Canada's streaming poker star, Arlie Shaban, who turned pro because he hated his day job.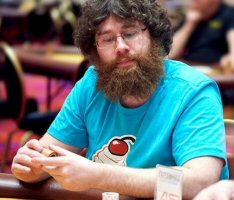 Are you tired of your day job? Do you hate getting up early in the morning? Does the commute bother you? Maybe you're sick of taking instruction from others. Well, maybe you don't have to anymore. Canada's Arlie Shaban found himself working a job he hated, so he turned to poker.
Arlie's story is unlike so many others. He didn't play poker in college. He didn't get his start on a computer while laid up bed, recovering from some injury. He didn't play poker at all, in fact. What he did do was send in a video in hopes of becoming a contestant on the popular reality TV series, Big Brother Canada.
Shaban not only got picked to be on Big Brother Canada 2, airing in 2014. With an outgoing personality, he became the house and viewer favorite, which made it all the more disappointing when he was evicted in 8th place. That's incredibly similar to the story of Kevin Martin, the 9th place finisher on Big Brother Canada 3, and eventual winner of Big Brother Canada 5. Except that Martin was already a professional Canadian poker player.
Alrie Shaban's Path to Professional Poker
After leaving the BB-CA house, Shaban let the fame get to him. He went out and partied for a while, racking up some rather annoying debts along the way. Once he came to his senses, he knew what he had to do next—get a job and pay his bills. He took a 9-to-5 position at Enterprise Rent-A-Car… and he hated it.
Shaban explained once how he ended up turning to poker as a potential career choice.
"I just wanted to not do a job I hated. I didn't care if I was making amazing money. At the beginning, it was strictly just that I hated waking up every day, wearing a shirt and tie, going in rain, shine, winter, sun, doesn't matter — you go in, you work. I was outside a lot. I hated it. I just wanted to not do that. That was pretty much what it came down to."
Shaban says he learned a lot from Kevin Martin. If Martin could earn a living playing poker, why couldn't Arlie? So, he began studying the game, trying to figure out what it takes to be a consistent winner.
"…I realized that the vast majority of people that play poker are losing players and you can learn how to be a winning player if you want to put in more work than your opponents," Shaban said, making it all sound so simple. "I was willing to do that. I was willing to study."
Shaban was not an instant success story, but he wasn't willing to give up, either. Then one day, it all fell into place when he "figured out the blueprint to success, by talking to Kevin."
The way Arlie explains it, it's not a difficult career choice, so long as you're willing to put in the work, and your expectations aren't too high.
"If you just put in hard work, you study, you game select, and you do things the right way," Arlie says, you can succeed in the poker world. He especially stresses the need for "proper bankroll management". Once he fixed each of these things in his game, he began making money, building his confidence. That was the moment he decided he was ready to give a pro poker career a shot.
Arlie Shaban Launches Career & Twitch Poker Stream
In late 2017, he followed in the footsteps of one of his favorite players, Jason Somerville, by opening a Twitch poker channel. Shaban built his career and his channel side by side. It took time, but as he succeeded on the felt, his viewership grew. It didn't hurt that he challenged himself to be brighter and bolder than those around him.
Arlie hosted a marathon Twitch session, streaming for 1,000 hours over 125 consecutive days. Then, he followed that up with a 43-hour non-stop live stream. By the time that was over in March, he had over 7,000 followers.
In August 2018, he was invited by Run It Up to join Team RIU as a streaming ambassador, and was invited back again in October. The Alrie Shaban Twitch Poker Stream now has more than 16,500 followers, and is one of the most consistently active live streams in the online poker community.
For Arlie, it's not about "making amazing money… For me, I just want to make a living off of poker my whole life." His dream is to emulate Doyle Brunson. "Play a game you love until you're old and you're still playing at the highest stakes against the best players. That's so cool!"
Party Poker Canada, the most trusted Canadian gaming destination, and our editor's pick for two years, now offers a wide variety of popular card games: from Texas Hold'em, to  Omaha, to 7 card stud, to Limit Hold'em and even casino games like blackjack. Play for fun, for free, or play for real, for real money that is ! Our editorial pick for 2020.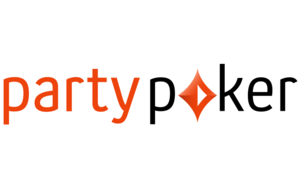 Canadian Poker Games