22 Aug
Canada's Rising Poker Pros Live and Online
Three up and coming Canadian poker pros to watch live and online.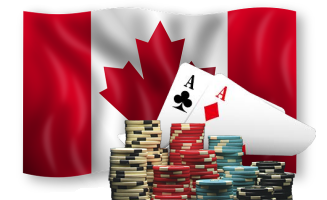 There are rising poker pros all over the world, but there's something about Canadian players that sets them apart. Montreal, in particular, seems to be a hub for high-profile Canadian poker players. Today, we're going to take a look at three Canadian players who are clearing coming up in the poker world, both live and online.
Up and Coming Canadian Poker Pros
These aren't particularly brand new players; nor are they long-time professional grinders. These are young players who have been around for a relatively short period of time—a few years at best—and are making their presence known in a formidable manner.
Kevin Rivest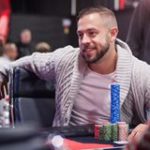 Kevin Rivest of Montreal, Quebec has been playing poker for quite a few years now. Dabbling in live events earned him a 4th place, $6.6k cash at the Royal Poker Series in 2013, and a pair of pay cheques ($2.5k, $11k) at the 2016 World Cup of Cards in Kahnawake. It wasn't until 2017, however, that he got more serious about his game, and his success on the felt.
Rivest first caught the attention of the poker community at the 2017 World Cup of Cards when he emerged victorious in the WCC Canadian Poker Championship, scooping $336,325; the largest cash of his career to date.
Kevin has two more cashes under his belt in 2018, both at PartyPoker Millions North America, including a 19th place finish in the Main Event worthy of $30,000. Kevin's current live earnings total CA$473,822. I suspect we'll see a lot more from this young Canadian poker pro as his game matures.
Parker "TonkaaaaP" Talbot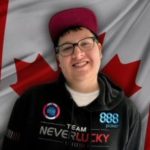 Similar to Rivest, Parker Talbot of Toronto, Ontario has several years' experience under his belt. A world traveler, he scored just 5 live cashes between 2012-16 before his prowess accelerated at break-neck pace. Talbot landed in the bubble 8 times in 2017, and has a pair of scores this year, bringing his total live earnings to CA$566,053. But it's Talbot's online poker prowess that's really gaining attention these days.
Parker, or "TonkaaaaP" as the online community knows him, first became famous as a Twitch streamer of online poker games. He drew quite an audience to his live feed, attracting the attention of one of his favorite online poker sites, 888Poker. The operator snapped him up as an 888Poker Ambassador.
Talbot broadcasts his games regularly, 5-times-a-week according to his contractual duties. He's not your typical high-stakes pro, either. TonkaaaaP plays average buy-in cash games—the same levels most of his 85k Twitch followers are likely to play. He offers commentary and advice, and has shown an immense level of skill that's earned him nearly US-$4 million online at PokerStars, PartyPoker, 888Poker and others. As his tactics progress, this young Canadian poker pro is sure to generate an even larger bankroll in years to come.
Kevin Martin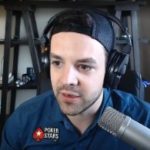 Hailing from Lethbridge, Alberta, Kevin Martin is a live and online poker pro player with a very unique backstory. The fact that he starred in the 2015 Big Bother Canada series is a big deal for many of his fans, but not so much for Martin. He prefers to look ahead, and if the stars align, as they appear to be doing, Kevin has quite a stellar poker career ahead of him.
Martin says he wouldn't be where he is today without his mentor and best friend, Jaime Staple. Kevin met Jaime at a poker tournament, where the elite pro was able to read his every move. Finally, Martin asked him how he does it. Staple took him under his wing, coaching him to greatness. In fact, Kevin Martin now lives with Jaime and his brother, Matt Staples, in Montreal.
Martin's live earnings are respectable, to say the least. He has 19 cashes in the bank since 2016, including 9 already in 2018. Over the summer, he secured two 1st place victories; one at the 2018 Calgary Classic Main Event for $37k, and another at the Silver Buckle Poker Tournament for $24k. His total live career earnings to date are $162,761.
Like Talbot, though, the online poker realm is where Martin has been most impressive. So impressive that he's earned a position as a Team PokerStars Pro. He followed in the footsteps of Jaime Staples, launching a Twitch poker stream, and eventually harvesting more than 75k followers. He admits that he does not see himself as a world-class poker player, but his commitment to continually study the game and improve will no doubt get him there in the future.
Party Poker Canada, the most trusted Canadian gaming destination, and our editor's pick for two years, now offers a wide variety of popular card games: from Texas Hold'em, to  Omaha, to 7 card stud, to Limit Hold'em and even casino games like blackjack. Play for fun, for free, or play for real, for real money that is ! Our editorial pick for 2023.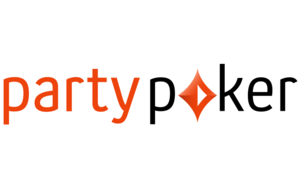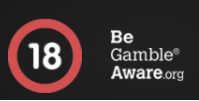 (Reminder to Gamble Responsibly)