29 Oct
Managing a Family and Poker Career
The trials, tribulations and triumphs of managing family life with a full-time poker career.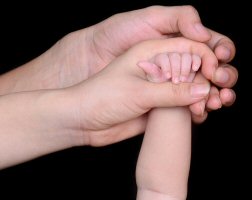 Ask anyone who's ever managed a full time job and a family – with children – and they'll tell you it's not easy. If you're reading this, you probably have first-hand knowledge of the difficulties. Or, maybe you're a family man/woman who's looking to quit your current day job in exchange for a full-time poker career.
Being a professional poker player is a lot more difficult when there's a family involved—way more difficult than your average day job. Most pros travel for the greater part of the year, going wherever the best tournament action is. You could be in Montreal one week, Las Vegas the next, then boarding a plane to Dublin, London, or Barcelona immediately after.
It's very few professional poker players who get the luxury of making such journeys with their family in tow. The spouse back home may have their own job to worry about. The kids may have school. They can't pick up and move around the globe every time there's a 7-figure guarantee at stake.
So how does a full-time poker player with a family manage to juggle all this, and still have a happy home life?
Managing Family Life with a Full-Time Poker Career
First and foremost, it's important that your family supports your career choice. If your husband or wife does not believe that you can make a living on the felt, it can cause a rift in your relationship. If you do it anyway, and don't succeed in bringing home the bacon, it could become a lot more than a rift!
Also, make sure that your spouse is aware that a profession in poker will always come with swings. You'll have good days, weeks, and months, just as you'll have bad days, weeks, and months. This means your finances have to be well endowed—enough to keep the bank account full, and all bills paid, through the toughest of down swings.
Stay-at-Home Poker Career – Play More Online
Online poker can be a great answer to the trials and tribulations of constant travel. These days, it's usually the single poker player who moves all about the globe to follow tournament circuits. For a family man or woman, there are nearly as many high-profile, high-stakes tournaments to be found on the internet. When it comes to the WSOP, sure—a flight to Vegas is in order. But most of the year, travel isn't necessary. There are online poker tournaments with $100k+ guarantees every weekend.
If tournaments take up too much time—playing 12-14 hours straight every weekend doesn't leave much time for family vacations—cash games can be the perfect solution. Online or on land, there are stakes suitable for every skill level, and you can pick up and leave any time you like.
Jeremy Ausmus (2012 WSOP Main Event November Niner) and his girlfriend spent some fantastic years traveling together for tournaments before they got married in 2009. They continued traveling thereafter, but when they became the proud parents of two children, he became a stay-at-home poker pro. His daily routine was simple: wake up, eat breakfast, tend to the children, eat lunch, send 4 hours at the casino playing cash games, head home, have a family dinner, go to bed.
Canadian poker pro Casey Jarzabeck does the vast majority of his card playing online. After raking in his first $2.5 million, he took an extended break from poker to marry his wife, go on a honeymoon, and experience the birth of their first child. He said he barely played for almost two years, including a 5-month stint with no poker action whatsoever. It didn't harm his game one bit. Since returning to the online poker scene in 2015, he's doubled his online career earnings to over $5.3 million.
Managing a successful family and poker career doesn't have to be as improbable as winning the WOSP Championship. All it takes is understanding from both sides of the relationship. The spouse must have confidence in, and support, the poker player. The poker player must juggle career and family enough that the spouse isn't left to do everything else. And, of course, you have to possess enough skill to be a successful bread winner on the live and/or virtual felt.
Party Poker Canada, the most trusted Canadian gaming destination, and our editor's pick for two years, now offers a wide variety of popular card games: from Texas Hold'em, to  Omaha, to 7 card stud, to Limit Hold'em and even casino games like blackjack. Play for fun, for free, or play for real, for real money that is ! Our editorial pick for 2020.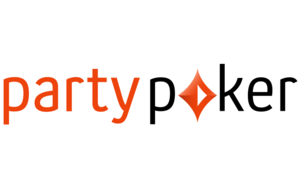 Canadian Poker Games