30 Oct
Canada Online Poker Pro Casey "BigDog" Jarzabeck
A glimpse at one of Canada's best online poker players, Casey Jarzabeck.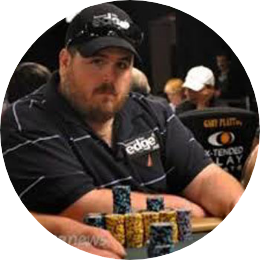 Online or on the felt, Casey "Bigdogpckt5s" Jarzabeck is not one to be reckoned with. Hailing from Saint Catherines, Ontario, he's one of Canada's fiercest online poker tournament grinders. He's racked up some decent winnings in live events, as well, but his attention is focused 100% on the digital poker scene these days—a decision he made to ensure he spends as much time as possible with his wife and two children.
Jarzabeck has scooped up well over $5 million playing online poker tournaments, and more than $200k in live events. He may not have any WSOP bracelets or WPT titles under his belt, but he has plenty of major online titles, including a trio of Triple Crowns. And more importantly, one of the happiest family lives any professional poker player could ask for.
Casey Jarzabeck – Early Days of Poker
Jarzabeck isn't your typical Canadian poker pro. He didn't start playing as a student, or drop out of college to pursue a career. In fact, it was his inability to do much else that drew him to the online poker realm in the first place.
In the early 2000's, he worked in a hot tub factory. One day, while playing in a charity baseball tournament, he suffered a grievous injury, breaking his foot in seven places. Unable to walk, he spent much of his time in bed. That's when he discovered online poker.
It was a relatively new phenomenon back then. UltimateBet had just launched. PokerStars didn't even exist yet. The majority of players were terrible—as was Casey, by his own admission. But he was good enough to blow away the competition at UB's cash games. He deposited $500 to start and scored around $40,000 in his very first week.
The Obvious Choice – Online Poker Career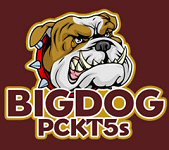 Needless to say, he didn't bother returning to work after recovery. Instead, he transitioned to online poker tournaments, and that's when things really took off.
Casey has won absolutely every online major there is to win. Full Tilt's Sunday Mulligan and Brawl, several FTOPS events, the AP Super Saturday (prior to Absolute Poker's demise), Stars Sunday 500 and Second Chance events. He's chopped more than one Sunday Millions final table.
Along the way, he launched his own tournament poker coaching website, Tournament Poker Edge, where he and a throng of other high-profile pros offer public and private coaching. He's also the owner of the popular Twitch poker streaming channel, Bigdogpckt55.
The Family Poker Man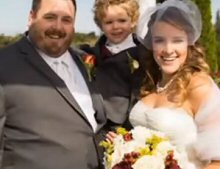 One thing that sets Jarzabeck apart from the crowd is his unrelenting dedication to his family. Around 2013, he all but disappeared from the live and online poker felt. That was when he proposed to his beautiful wife-to-be, Christine. He took time off to help plan the wedding, get married, and spend their honeymoon in Aruba. He also finalized the plans for their new home, which was finished just weeks prior to the birth of their baby girl, Chelsea, born in January 2016.
When the Canadian online poker pro did return to his craft in late 2015, it was if he hadn't missed a single beat. He's been continuing to crush the virtual felt ever since. All told, Casey "Bigdogpckt5s" Jarzabeck has won more than $5.35 million online. That includes well over 250 final tables, with 110+ 1st place routings.
Party Poker Canada, the most trusted Canadian gaming destination, and our editor's pick for two years, now offers a wide variety of popular card games: from Texas Hold'em, to  Omaha, to 7 card stud, to Limit Hold'em and even casino games like blackjack. Play for fun, for free, or play for real, for real money that is ! Our editorial pick for 2020.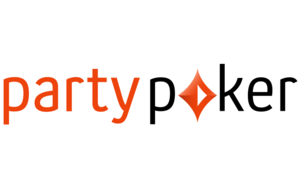 Canadian Poker Games