13 Aug
Canadian Poker Sites with the Quickest Withdraw Times
Fastest withdrawal poker sites for Canadian players.

For poker players, the biggest drawback to playing online is the time it takes to get your winnings out of your account, and in your hand. Playing in cash games or tournaments at a live poker room delivers winnings in your pocket before you walk out the door. Playing online, however, it can take anywhere from 24 hours up to a whole month before getting your hands on that cash.
Some Canadian poker sites provide much faster withdraws than others. If you've used our website before, you probably know by now that we only encourage game play the most reputable and trusted poker rooms for Canadian players, and we take great pride in researching every aspect of those sites, including our own team's personal experience, before recommending them.
Fastest Withdraw Poker Sites
Today, we'll be comparing the top five sites with the quickest withdraw times. We've spent a great deal of time researching the policies of each website, and testing the validity of their claims. While we suggest comparing other affable features of each site (see our comprehensive Poker Reviews) before making your final decision, those who demand the fastest withdraws will appreciate the following information.
Before we go any further, there's a few things you should understand about how online poker operators go about processing their withdraws.
Pending Time Prior to Processing
Every reputable poker site institutes a brief pending period before processing any withdraw request. During this time, the operator's review team will scour the details of the payout and legitimacy of the player's claim to those winnings. There are two reasons for this process.
First and foremost, the regulatory bodies that license poker sites require them to review every withdraw, ensuring that the player is not participating in any form of illegal activity, such as money laundering. Thus, the pending period is a legal requirement on their part.
Secondly, operators would love to see their players reverse a withdraw and continue using that money to play online poker. Until a payment is processed, the option to instantly reverse a withdraw, at no cost or penalty to the player, is always available. This is the most prominent reason why some operators have longer pending periods than others.
One-Time Identity Verification
Before any poker room can legally process a withdraw, the player must complete a one-time identity verification process. This entails providing the operator with several documents that prove the user's identity, age, address and eligibility to use their chosen payment method.
Common documents include the player's government issued photo ID or passport, a utility bill showing the user's name and address (must match name/address supplied during registration), and a copy of the credit/debit card or bank statement from the bank used to deposit (if applicable).
Identity verification usually takes a few hours at most, after the required forms are scanned, uploaded or emailed to the operator. Once verified, the player will never be asked to provide this information again, unless suspicious circumstances arise.
Comparison of Canadian Poker Site Withdraw Times
The following chart depicts the withdraw times of five highly distinguished Canadian poker sites. They include, with links to full reviews and direct website access:
888Poker: Full Review – Visit 888Poker
Party Poker: Full Review – Visit PartyPoker
Betsson Poker: Full Review – Visit Betsson Poker
Betsafe Poker: Full Review – Visit Betsafe Poker
Unibet Poker: Full Review – Visit Unibet Poker
Please take special notice of the 'Pending Period' for each site. The pending time + withdraw time for each payment method must be combined for a total processing period to truly evaluate the quickest withdraw times for Canadian players. Also note that all listed time frames apply to "business days" only. Payments will not be processed on weekends or holidays.
| | | | | | |
| --- | --- | --- | --- | --- | --- |
| Withdraws | 888Poker | PartyPoker | Betsson | Betsafe | Unibet |
| Pending Period | 3 days | 2-3 days | 0-24 hours | 0-24 hours | 12-24 hours |
| Credit/Debit | 3-5 days | 2-5 days | 3-5 days | 3-5 days | 3-5 days |
| Neteller | 1-2 days | 1-2 days | 0-24 hours | 0-24 hours | 12-24 hours |
| Skrill | 1-2 days | 1-2 days | 0-24 hours | 0-24 hours | 12-24 hours |
| EntroPay | – | 1-2 days | 3-5 days | – | – |
| EcoPayz | 1-2 days | – | 0-24 hours | 0-24 hours | – |
| Bank Transfer | 4-7 days | 3-7 days | 2-5 days | 2-5 days | 3-10 days |
| Cheque | 3-28 days | 14-28 days | – | – | – |
Party Poker Canada, the most trusted Canadian gaming destination, and our editor's pick for two years, now offers a wide variety of popular card games: from Texas Hold'em, to  Omaha, to 7 card stud, to Limit Hold'em and even casino games like blackjack. Play for fun, for free, or play for real, for real money that is ! Our editorial pick for 2022.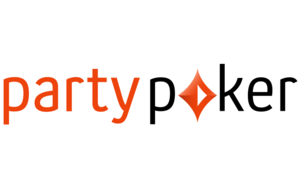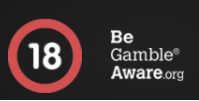 (Reminder to Gamble Responsibly)