1 Mar
Canada's Rivalry eSports Raises $20m
CEO calls Rivalry Betting App the Robinhood of eSports.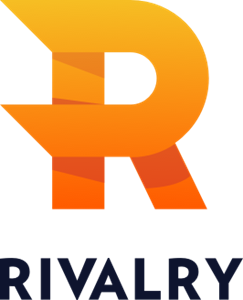 A relatively new name in eSports is emerging from the shadows in 2021, thanks to an affluent spotlight – about 20 million metaphorical lumens worth, to be exact. The Canadian eSports betting platform, Rivalry, confirmed it has raised $20 million in funding.
That money will go to good use, as the company is poised to host an initial public offering (IPO) later this year; likely in the first half of 2021. The head of the company is certain their product will revolutionize the electronic sports industry, calling it the "Robinhood" of eSports.
Canada's Rivalry eSports Raises $20 Million
There's no denying the immense growth of competitive video gaming, particularly over the last year. eSports entertainment has been around for more than two decades now, but with the vast majority of humans stuck at home and many traditional athletic sports schedules canceled, the eSports fan-base exploded. It's not just viewers they've gained, but sports bettors—a unique breed of gamblers who crave the intensity of action-packed competition.
Rivalry, established in 2017, spent the last few years working on a platform that will capitalize on both traditional and electronic sports betting industries. In previous fund raising efforts (~2019), the company hauled in $9 million. This latest round saw interest in the budding firm more than double to $20 million in funds raised.
Steven Salz, co-founder and CEO of Rivalry parent, PMML Corp (and a former eSports competitor himself) said, "The taste is very much institutional funds compared to venture capital." He went on to explain this funding felt, "different because we're on our way to listing the company as well." By all indications, Rivalry should be listed on the Canada's Toronto stock exchange (TSX) before the first half of 2021 is out.
Mr. Salz believes their eSports betting platform is superior to that of today's top betting apps because—despite offering both verticals within its platform—the main focus is eSports betting, more so than traditional sports wagering.
CEO Compares Rivarly Betting App to Robinhood
Salz is confident their eSports-first approach will help Rivalry to excel in attracting the youngest generation of legal-age gamblers—a group colloquially known as Millennials—as well as members of Generation Z. These are the first two generation who were largely raised around internet activity.
He believes Rivalry is for eSports what "Robinhood is for TD Ameritrade or Charles Schwab". Just as Robinhood shrunk the world of financial investing to a size everyone could take part in, Rivalry hopes to revolutionize recreational betting on competitive video games a generational level. However, their clientele are currently limited by jurisdictional laws.
Toronto Firm Restricted from Serving Canadian Market
Despite having offices in the heart of Canada, the vast majority of Rivalry's customers are in South America. Rivalry Limited is fully licensed and regulated by the Isle of Man Gambling Supervision Commission, with parent offices in Toronto, Ontario. Due to current legal limitations, Canadian bettors are currently prohibited from wagering with Rivarly.
Federal law states that any betting company located in Canada cannot accept wagers from Canadians unless it is authorized and licensed by a provincial government to do so. Furthermore, sports betting is presently restricted to parlay-style lotteries, hosted by the provincial governments that choose to regulate it. With a bill circulating in the parliament right now, no doubt Mr. Salz and the entire team behind the Rivarly betting app are hoping that will change in the very near future.
If Bill C-13, the Safe and Regulated Sports Betting Act, is passed, it will abolish the ban on single event betting in Canada, and give provinces the option to allow local gaming firms to apply for a license to compete in the Canadian iGaming market. Long story short, it will bring Canada back up to pace with what's already taking place in the United States, following the 2018 repeal of PASPA.