22 Dec
Playing Catch-Up with CA Sportsbook Bill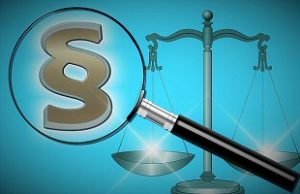 Keeping Up with the Joneses: Will Canada's federal government finally pass a single sports bet law to compete with the legalized betting options spreading throughout the U.S. since 2018?
How many years has it been now since Canadian politicians first contemplated passage of a single-event sports betting law? Too many – that's the typical answer of anyone who's attempted to follow the situation throughout the years. So long that Canada gave up the opportunity to be a leader, and is now left playing catch-up to their southerly neighbors.
Canada to Finally Pass Single Sports Bet Law?
To answer the question above, it's been eight very long years the people of Canada have waited for a single-event betting bill to pass. The first was introduced in 2012, but suffered a slow and inglorious death. The same occurred in 2016, following its reintroduction. More attempts – more failures – including Bill C-218, Safe & Regulated Sports Betting Act, introduced by MP Kevin Waugh (Saskatoon-Grasswood) earlier this year (February 2020).
We'll talk more about that, and the possibility of its passage, in a moment. But first…
For most of those years, the Canadian government passed on a huge opportunity. They could have pioneered a lucrative sports betting industry; one that would have undoubtedly drawn customers from U.S. border states, driving revenue through the roof, especially during major sport league championships like the Super Bowl, NBA Finals, March Madness, etc.
Instead, politicians twiddled their thumbs and decreed that restrictive parlay betting was more than enough for the great people of Canada. And so, year after year, avid bettors were left to place unappealing multi-pick wagers, or do take business elsewhere; either to illegal bookies, or international online sportsbooks.
The government's decision to ignore the bill finally came back to bite them in the rear end in Mat 2018, when the U.S. federal government revoked PASPA, the law that made all sports betting illegal in 49 of the 50 states; all but Nevada. Canada was no longer ahead of their neighbors. They were left to play catch-up. Which they are now trying to do…
Playing Catch-Up with CA Sportsbook Bill
Finally, Canada is trying to keep up with the Joneses. In late November, the government announced it was taking a fresh look at the situation. This time, Federal Justice Minister David Lametti is leading the charge. On late November, he tabled Bill C-13, "An Act to Amend the Criminal Code (single event sports betting)".
Experts and analysts seem confident that this is the final push – the one that will make it into the law books. It's not just because Canada is so good at playing catch-up (although they have been perfecting that game for decades). It's because the legalization of sports betting on single events has never been so important to the people and economy of Canada as it is right now.
In addition to creating a "safe and regulated environment" for Canadian sports bettors to participate in single-event wagering, Federal Justice Lametti said his bill will reduce organized crime, raise revenue, and create jobs.
"This Bill would also protect Canadians by taking profits out of the hands of organized crime and will help our economy by supporting jobs. These changes also create the opportunity to work with Indigenous people to strengthen their participation in the gaming industry."
#1 Canadian-Friendly Casino

Jackpotcity.com  is our editorial pick for your gaming needs. Currently offering an entire suite of casino games, as well as a wide range of Canadian deposit options, JackPotCity truly offers world-class gaming.