11 Nov
Rumor has it Andrew Higginson will Lead Flutter Ent. in 2020
Water cooler projects new leadership for world's soon-to-be largest online gambling company, Flutter Entertainment.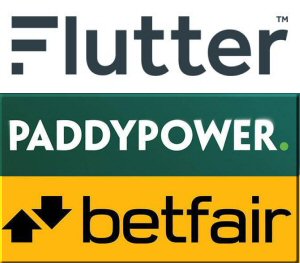 A few weeks ago, the iGaming industry was stunned by the announcement that Flutter Entertainment, owner of Irish powerhouse Paddy Power and UK giant Betfair, would be soon become the largest company in the business. How could they grow so much in such little time? By taking over Canada-based firm, The Stars Group, owner of PokerStars, StarsCasino, BetStars, and others.
The combination of these two colossal brands would create a global juggernaut, valued at a staggering £11 billion. With such news in the air, one might naturally assume that Flutter has all of its executive ducks in a row. As it turns out, that may not be the case at all. In fact, word around the water cooler is that by the time Flutter closes the deal on The Stars Group (TSG) in the second half of 2020, the board's leadership may fall into new hands.
New Lead for World's Largest Online Gambling Company?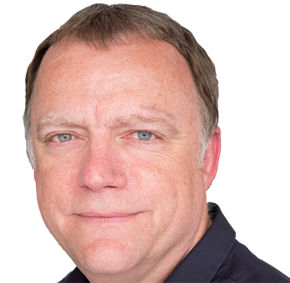 Last month, around the same time Flutter was announcing its intentions to bring TSG into the fold, a corporate phenom by the name of Andrew Higginson signed on as a non-executive director of the company board. Mr. Higginson has his fingers in a lot of corporate pies these days, so it didn't raise any questions at the time. But now, reports are flooding in that his appointment was far more than coincidence.
According to those reports, Andrew Higginson is first in line to become the new chairman of Flutter Entertainment. The current leadership role belongs to Irish businessman Gary McGann, but word has it there's a retirement party in his foreseeable future. Some say his retirement could be announced as early as May 2020, at the board's next general meeting.
Should these predictions come to pass, Mr. Higginson would become the first non-Irish leader of Flutter Entertainment (formerly Paddy Power Betfair). It would also be the first time he held a leadership role in an online gambling business, and that alone could be enough to make any corporate investor nervous.
On the other hand, outside of the iGaming industry, he does have an incredible resume at his disposal. At 62 years of age, Mr. Higginson has assisted in the management of some of the UK's biggest (non-gaming) companies. He's spent several years with Unilever and Guinness Brewing. He held the role of finance director for home fashions chain Laura Ashley, and high street clothing retailer, The Burton Group. Mr. Higginson served as executive director of Tesco for 15 years, and in the last decade, has held (or still holds) Chairman seats with Poundland & Dealz, McCurrach, ITC Luxury Travel, N Bowman Group, Clearwater International, YourParkingSpace, Bridge Farms/Neame Lee, and is the current boss of Wm Morrison Supermarkets.
The Road Ahead for Flutter Entertainment
2020 is stacking up to be a momentous year for the Irish gaming group. Should Andrew Higginson replace McGann as the new chairman, he will be tasked with successfully merging two of the world's most renowned iGaming companies into the world's absolute largest online gambling company.
The corporate amalgamation will remain headquartered at Flutter's main office in Dublin, Ireland. CEO Peter Jackson, who was appointed to the position in January 2018 and has thus far proven his worth, will continue to steer the ship as the company's net value rises to £11 billion, including a combined revenue of more than £3.8 billion.
#1 Canadian-Friendly Casino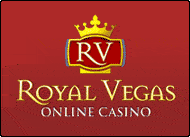 RoyalVegas.ca is our editorial pick for your specific gaming needs in 2022. Currently offering an entire suite of live dealer games, as well as a wide range of Canadian deposit options, RV truly offers a world-class gaming experience.
(Remember to Gamble Responsibly)