17 Apr
A New Era of Leadership for Caesars Entertainment
Frissora out, Rodio in: Charting a new course for Caesars casinos.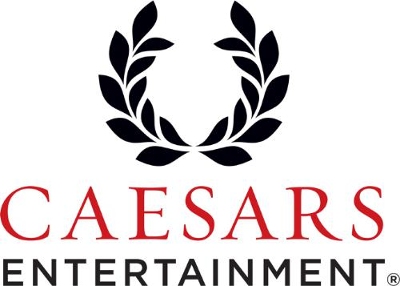 One of the world's most recognizable corporations, Caesars Entertainment, has been treading rough waters the last few years. In 2015, the company was at rock bottom. The board brought in Mark Frissora as chief executive officer, who was able to guide the gambling conglomerate through the perfect storm of chapter 11 bankruptcy.
Caesars survived the relentlessly crashing waves of that storm, but the wear and tear on the company has been evident. Despite emerging from bankruptcy in 2017, the last 12 months have seen Caesars stock market value decline 16%. Now in 2019, as the ship begins to right itself, shareholders look to a new captain they hope can chart a successful course for the future.
Tony Rodio Takes the Helm for Caesars Casinos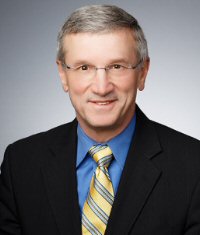 If it's experience they were looking for, the board of directors certainly found it in their new CEO, Tony Rodio. Tony's been working in the casino industry for nearly 40 years, holding positions of lowly clerk up to executive rank.
After obtaining a Bachelor of Science (Rider University) and Masters in Business Administration (Monmouth University), Rodio began his foray into the gambling industry in 1980 as an accounting clerk. He quickly worked his way up the ranks, holding numerous executive position at casino corporations that include Harrah's Entertainment, Trump Marina Hotel Casino, the Atlantic City Hilton Casino Resort and Penn Gaming.
In 2011, he headed out to Spring Valley, Nevada to begin a new leadership role as President and CEO of Tropicana Entertainment. Rodio spent 7 years in that cushy leather seat, during which time he oversaw $400 million worth of capital improvements, leading the company to an EBITDA increase of 135%. He is still a member of the board for Tropicana, but in October of 2018, he stepped down as CEO to fill that same position for Affinity Gaming; a casino operator in the heart of it all – Las Vegas, Nevada.
Now, after just 6 months with Affinity – a short time in which he saw the company's financial performance improve by 50% – he's taking on what's sure to be the most prestigious role of his illustrious career. Tony Rodio has been appointed CEO of the most diversified casino entertainment brand in the world. From its humble beginnings as Harrah's Entertainment in Reno, Nevada in 1937, Caesars has expanded into 50 casinos across 13 U.S. states and four other countries, including Canada, Egypt, South Africa and the UK.
It's an enormous task to undertake, but one that Rodio's new colleagues are confident he's abundantly prepared for.
Praise from Caesars' Chairman of the Board
In a press release announcing the acquisition of Tony Rodio, Caesars' Chairman of the Board James Hunt had this to say:
"Tony brings to Caesars a track record of operational excellence, proven leadership and deep industry knowledge and expertise. Tony is a respected and highly accomplished executive who has successfully built and grown businesses in our industry throughout his career. We are confident that Tony has the vision and depth of operating experience to lead our talented senior management team as Caesars continues its long history of delighting our guests, fostering a welcoming and rewarding workplace for our team members and creating value for shareholders and other stakeholders. Our entire Board looks forward to his leadership in evaluating and executing the Company's go-forward plans."
At 60 years of age, Rodio is honored to take the helm, navigating Caesars Entertainment through open waters as his 40th year in the casino industry approaches. His admiration for the Caesars brand runs deep, leaving him "optimistic about the Company's future prospects." Rodio sees this as a time of "transition and opportunity", and he looks "forward to leading Caesars' exceptional team through the Company's next phase of growth, innovation and value creation."
#1 Canadian-Friendly Casino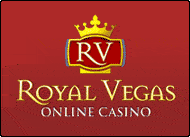 RoyalVegas.ca is our editorial pick for your specific gaming needs in 2022. Currently offering an entire suite of live dealer games, as well as a wide range of Canadian deposit options, RV truly offers a world-class gaming experience.