5 Feb
CMA Questions Flutter, Stars Group Merger
Flutter+Stars 40% share of UK sports betting market raises CMA flag.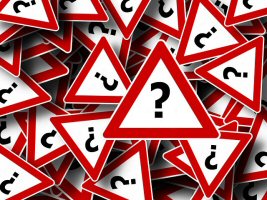 Mergers and acquisitions are nothing new to the online gambling industry, especially in this day and age. Consistently tighter regulations are market saturation are sending even the largest operators shuffling for more profitable business models. For two of the UK's absolute largest brands, such shuffling led them to one another.
I'm talking, of course, about the iGaming juggernauts Flutter Entertainment and The Stars Group. Flutter is the parent of flagship brand Paddy Power Betfair, and Stars Group is the owner of UK powerhouse Sky Betting and Gaming, as well as the global brand, PokerStars. Last fall, these two groups negotiated a £10bn merger, and its got some people scratching their heads as to how fair this would be for pretty much every other operator in the UK market; especially those in the sports betting arena.
Duo Controls 40% Share of UK Sports Betting Market
According to analysts, the combined services of Flutter and Stars Group control approximately 26% of the UK's overall online gambling market share, and about 40% of the area's sports betting market. That's not exactly a monopoly – not in the definitive sense – but certain guidelines require the government to take notice of any single entity's market control that meets or exceeds 25%.
In what some would see as a delayed reaction, the UK Competition and Markets Authority (CMA) is now waving its caution flag over the deal. Flutter and Stars Group first announced their intentions back in October 2019. Now, more than three months later, the CMA isn't so sure it's a good idea.
CMA To Take Last Minute Look, Again
This isn't the only controversial decision in CMA's recent history. The authority is still recovering from criticism over its last-minute probe into a merger between two of the UKs largest online food delivery platforms, Just Eat and Takeaway.com. The CMA decided this was not the right time for those two brands to be melded into one company.
While this investigation is also coming it at the eleventh hour, so to speak, it didn't exactly come as a surprise to some industry experts. They may not have expected the announcement to come so late, but they did expect it, none the less. Not only are Flutter and Stars Group two of the region's largest online gambling companies, the CMA recently promised to pay more attention to online-based commerce.
What Probe Means to Flutter, Stars Group
As things stand, the Flutter / Stars Group merger is scheduled for completion in the second or third quarter of this year. The results of the CMA investigation may or may not alter that intended timeline, depending on their findings.
Some of you may remember the colossal merger of Ladbrokes and Coral Group in 2016. The CMA's investigation into that corporate amalgamation did not exactly come back positive, but it did provide those two companies with options. In the end, they had to reduce their combined number of retail shops in the UK, bringing their total down from 4,000 to 3,600. After doing so, the CMA approved the £2.2bn merger.
Since then, Isle of Man-based GVC Holdings successfully acquired the partnership of Ladbrokes Coral, and Paddy Power joined forces with London-based betting exchange, Betfair. Based on this and other recent evidence, industry experts aren't predicting too much trouble from the CMA. However, it is possible that Australian authorities will also want to take a closer look, seeing as Flutter and Stars Group both maintain a dominant presence in that country's sports betting market, as well.
#1 Canadian-Friendly Casino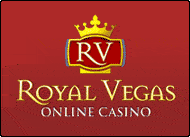 RoyalVegas.ca is our editorial pick for your specific gaming needs in 2022. Currently offering an entire suite of live dealer games, as well as a wide range of Canadian deposit options, RV truly offers a world-class gaming experience.
(Remember to Gamble Responsibly)