5 Sep
More Executive Shifts for William Hill Plc
New online gambling boss for William Hill, Ulrik Bengtsson, the company's third chief executive in five years.

There's no need to grease the gears of a finely tuned machine. When operating at full capacity, you leave well enough alone. However, when those gears are grinding, and output isn't what it should be, it's time to get out the wrench and a bottle of handy oil, and make the appropriate adjustments. That sure seems to be the case at William Hill, Plc.
There's a new head honcho at the London-based bookmaker, and there's a heavy burden upon his shoulders. Through previous actions alone, the company board has made it abundantly clear that if their new executive in chief doesn't turn things around, he'll be joining the team's last two quarterbacks on the proverbial bench.
New Online Gambling Boss the 3rd in 5 Years
This morning, William Hill announced that its current leader, Philip Bowcock, is stepping down. He will be leaving behind his titles of Chief Executive Officer and Director of the Company, effective September 30, 2019. In the meantime, his replacement, Ulrik Bengtsson, is preparing to step into the role.
The board of directors feels Bengtsson is a perfect fit for the company's new strategic focus. He has more than a decade worth of executive-level experience, including 10 years as CEO of various digital entertainment groups before spending the last 18 months as William Hill's Chief Digital Officer. Fortunately for him, as the board began its quest for a new boss, the company's strategy was shifting to a "digitally led and internationally diverse" brand.
Ulrik Bengtsson Thoroughly Qualified for the Job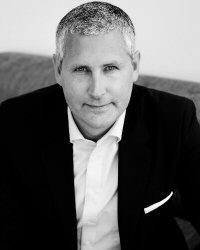 Following years worth of progressive sales experience, Bengtsson began his executive career in 2004. He was the CEO of Stockholm-based Viasat Sweden, a Pay-TV broadcasting company that was, at the time, owned by Modern Times Group (MTG). A few years later, he was promoted to CEO of the parent MTG firm.
In mid-2011, Bengtsson left the satellite television industry to head up a new type of digital entertainment group; an online gambling firm known as Betsson. He was in the position of Betsson CEO from 2012 to 2017. Bengtsson was then promoted to President and CEO of Betsson AB.
William Hill saw the potential in Bengtsson, scooping him up as their Chief Digital Officer in April of 2018. Now, he will combine his digital gaming expertise with proven leadership skills to lift William Hill back to its former glory. At least, that's the plan. But then again, that's been the plan for quite a few years now…
Out with the Old – Again
Bengtsson is replacing Philip Bowcock, who led William Hill through a time the UK Gambling Commission found the company to be in violation of social responsibility and anti-money laundering regulations. William Hill was found guilty of systematic failings that went on for almost two years, resulting in a costly £6.2 million penalty.
Bowcock came aboard in late 2015 as CFO. Oddly enough, he had no former experience in the online gambling industry. And yet the company saw fit to put him in the boss's chair following James Henderson's dismissal. Henderson's elimination was for failure to produce growth in the brand's online and international markets.
Bengtsson has a huge role cut out for him now. The British government just reduced max bets on fixed-odds betting terminal to £2; a situation that's virtually guaranteed to diminish retail market revenue. But with its new strategy determined, the board has faith in its decision.
"The Board is pleased to appoint Ulrik to the role. Having overseen the Group's digital operations for 18 months, he knows the business well and is ideally suited to lead our next phase of growth. Ulrik has a deep understanding of digital and has the international and sector experience we need to deliver on our strategy. His appointment will provide continuity, stability, and operational digital leadership as we deliver on the strategy we have set."
Ulrik Bengtsson comments:
"I am delighted to be taking on the CEO role at such an exciting time for William Hill". and look forward to working with the team to deliver our strategy. We have a great opportunity to build William Hill as a digital and international business by driving Online growth in the UK and internationally, growing a scale US business, remodelling Retail and delivering our Nobody Harmed ambition."
#1 Canadian-Friendly Casino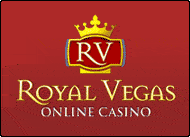 RoyalVegas.ca is our editorial pick for your specific gaming needs in 2022. Currently offering an entire suite of live dealer games, as well as a wide range of Canadian deposit options, RV truly offers a world-class gaming experience.