15 Mar
Casino Blues Got Ya Down? Learn to Appreciate Losses
How to avoid the emotional roller coaster of gambling at online casinos.
Online casino gambling is a form of entertainment, just like marathoning a series on Netflix, playing video games, going bowling, roller skating, or to the movies. But it's a whole different breed of entertainment. Some say gambling is better because it affords an opportunity to win money – sometimes more money than you spent to enjoy that entertainment. That is true, but it's also an activity that can come with a roller coaster of emotions.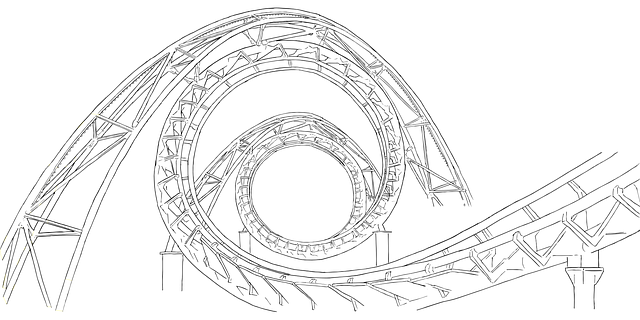 Excitement. Elation. Joy. Exhilaration. Encouragement. Gratitude. Optimism. These are just some of the positive emotions that drive gamblers to partake games like slot machines, blackjack, roulette, baccarat, craps, video poker, etc. But it's not all sunshine and roses.
Anger. Guilt. Regret. Loss. Disappointment. Disillusion. Crestfallen. Miserable. These are some of the negative emotions that can befall any gambler who loses sight of their actions. And when you put them all together – the positive and negative emotions – It can become a dangerous roller coaster ride leading down a dark and abysmal road of depression, abandonment, and the dreaded disorder we know as problem gambling.
Traditional forms of entertainment, like those named above, don't play with our emotions like this. Unless we fall and get hurt, roller skating never really ends badly. A video game might be disappointing, be we trade it in for credit to buy a better game. A movie may make us cry, but the tears dry up when it's over. Families aren't torn apart because our bowling team lost the annual league tournament 5 years in a row.
Avoid the Negative Side of Gambling at Online Casinos
One of the most remarkable, oft-lauded features of online gambling is that it's so convenient. It's also one of the most problematic features. Players can log on from their home computer, or from anywhere on a mobile device, and play the same casino games that, twenty years ago, they'd have to travel to a land-based casino for.
When players are responsible and fully aware of their actions – when they're paying close attention to their finances and enjoying the games for entertainment purposes – that convenience is a great advantage. But when players lose sight of the world around them – when they fail to manage their time or control their spending – that's when things go south.
Simply being aware of the potential problem before you start gambling at online casinos can be the difference between enjoying the games as the form of entertainment they were always meant to be, and falling into a pit of compulsive behavior. A responsible gambler understands that entertainment must be the ultimate goal. They know how to set and stick to a budget.
You wouldn't pay $300 to see a 2 hour movie. The cost of entertainment must match its value, or it's not worth it. They key is to appreciate the wins and the losses. The wins are great, but the losses should still result in enough entertainment that you can quit happily, having enjoyed the experience.
If you're new to the gambling realm, I commend you for starting here, as your odds of staying afloat are a million times better for having educated yourself. However, if you've been playing online casino games for any length of time and feel you may have already crossed a line, there's always time to turn things around. I strongly suggest you take a moment to complete this Gamblers Anonymous Questionnaire to see where you're at in terms of at-risk behavior, and discover more options to safely and amicably resolve the situation.
#1 Canadian-Friendly Casino

Jackpotcity.com  is our editorial pick for your gaming needs. Currently offering an entire suite of casino games, as well as a wide range of Canadian deposit options, JackPotCity truly offers world-class gaming.