28 Aug
Online Casino Security: Firewalls & Encryption Explained
How modern technology keeps players and their online casino deposits safe.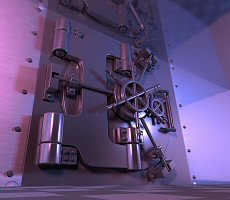 Responsible online gambling sites have an obligation to ensure the safety and security of their members' personal and financial information. They do this very effectively using two highly sophisticated forms of modern technology; firewalls and data encryption.
I won't try to explain to you exactly how these things work. For less tech-savvy individuals, trying to understand the back-end workings of such complicated technology is like trying to take the bar exam with no knowledge of legal jargon. It just doesn't compute. Instead, I'll try using an analogy that most of us can relate to.
How Firewalls keep Players and their Online Casino Deposits Safe
Online casino security is comparable to today's hottest night clubs. People get all dressed up, then wait in line to get in. They have a few drinks, they mingle, they might even bust a move on the dance floor.
The "firewall" in this scenario is the big, scary, steroid-enhanced bouncer who stands outside the doors. The people waiting in line are the "information packets" that are sent between the computer and the online casino whenever a player submits personal information or plays the games. The clothes they are wearing—because you have to look your best to get into a fancy night club!—are the equivalent of "data encryption".
Bouncer (Firewall)
That bouncer is extremely intimidating. He takes his job seriously, and won't take any crap off anybody. If an unsavory guy with a bad attitude comes along, the bouncer will toss him right back out into the street and move on to the next person in line without batting an eyelash.
In this way, firewalls are able to keep any unnecessary, undesirable, or threatening information packets from entering their servers or infiltrating their software. If a hacker tries to send a packet to disrupt service, the firewall catches and rejects it.
All Dressed Up (Encryption)
If someone isn't dressed appropriately, they won't get in either. Wearing flip-flops, baggy sweats, or anything else out of fashion, is a no-no. The bouncer won't hesitate to turn them away. All patrons (info packets) must be well-dressed (encrypted), or they're not getting in, period.
Consider what you look like when you roll out of bed, compared to what you look like when you walk into a night club. I'd be willing to bet they don't look anything alike. That's how data encryption works. It spruces up your personal and banking info, logins, passwords, and all other sensitive data so it's no longer recognizable. This way, prying eyes that may happen to be watching for sensitive data to pass through won't find anything recognizable.
Club Goers (Information Packets)
Everything patrons do at a night club equates to all the actions players take at an online casino. Every action requires transmission of an information packet. Ordering a drink or mingling with the crowd is like communicating with the casino's server. This happens whenever a player presses a button to submit information. Registering an account, making a deposit, requesting a withdraw; this info is all sent via encrypted information packets.
Getting your groove on on the dance floor is like playing games, which also require information packets. Adjusting your bet size, pressing the spin button on the slots, taking a hit in blackjack. These actions send a packet from your computer to the software program, telling it how to react. The symbols that land on the reels, the cards you receive, wins, losses; these packets are sent from the software to your computer to relay the results.
This is how operators keep players and online casino deposits safe. It's an effective method, and the exact same security protocol used by government banks for online banking. So long as an online casino is reputable, you can trust that your sensitive information is safe.
#1 Canadian-Friendly Casino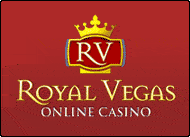 RoyalVegas.ca is our editorial pick for your specific gaming needs in 2022. Currently offering an entire suite of live dealer games, as well as a wide range of Canadian deposit options, RV truly offers a world-class gaming experience.
About the Author
Adalene Lucas: is our jack of all trades here at DBC. She is a skilled coder, gambler, writer and webmaster. She lives in Manitoba where she enjoys the lush landscapes and camping near Tulabi Falls. Nature gives her inspiration to write. When she's not immersed in nature, her favorite words are "game theory". She lives with her husband and their two Labradors, Kophy and Whisper.