5 Apr
Spring Fever: Vegas Vacays and Blackjack Blues
Tips to exploring Las Vegas for the best blackjack tables.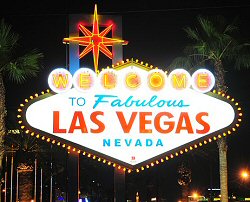 Spring is here, and for many of you, that means vacation fever is in the air. Where to go; what to do? If the thought of Las Vegas has entered your mind, you're in for a real treat. You'll need a substantial budget to work with, spread across the number of days you'll be staying. And if you don't want to get the blackjack blues, a little extra knowledge of where the best table games lie.
I can't simply tell you what casino to go to. Unfortunately, it doesn't work that way. This is Sin City. The gaming environment is constantly shifting like a mirage beneath the hot desert sun. What I can tell you is some important steps – quite literally – you'll need to take to find them.
Exploring the Best Blackjack Tables in Las Vegas
The very first rule of thumb is to avoid blackjack games at the ritzier casinos. Central-Strip locations like The Bellagio, MGM Grand, Planet Hollywood, Venetian, Wynn; these are all must-see resorts, but not the best place to play blackjack in Vegas. For that, you'll need to do some traveling.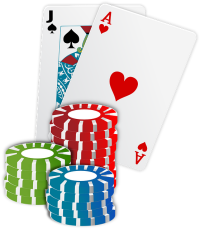 You can head south along the Strip to casinos like the Tropicana, or veer north to the Stratosphere. Further northward lies Downtown Las Vegas, where high-value casinos like the Four Queens and El Cortez await. Even further along the Boulevard, you'll come to North Las Vegas, where Fiesta Rancho and Texas Station offer more player-friendly rules.
Even better, take a ride to the Boulder Strip for action at Arizona Charlie's or Sam's Town Casino. If you want to try out the slot machines too, check out nearby Henderson, NV. There you'll find Green Valley Ranch, a luxury resort without all the frills of Vegas, but the highest slots payouts in Nevada.
Evaluating the Rules of the Game
The whole reason for traveling so far from the Vegas Strip is to find better game rules and pay tables.
First of all, those ritzy resorts are going to charge you higher minimum table stakes. You can expect $10 to $15 minimums at the biggest casinos on the Strip. The further away you get, the lower the stakes become, usually starting at $5. Look hard enough, and you may find $1 tables during happy hours.
More importantly, look at the pay table and make sure a blackjack pays 3:2. If it says 6:5, move on. That 6:5 payout puts a huge damper on the house edge, decreasing your odds by 1.37%.
Finally, look for the least number of decks in the shoe. You want to get as close to a single deck game as possible. Two decks is good, 4 is reasonable, but 6-8 is the worst. If 3:2 blackjack pays are only available on 6 or 8 deck games, go with it. The 3:2 rule is more important.
Bankroll and Money Matters
The average Vegas gamblers spends around $200 per day at the casinos. Try to stay near this mark. You don't want to spend everything on day one, or under-budget your bankroll. Either one will suck the fun out of the experience.
If possible, bring cash, but never more than you're comfortable carrying. This is the best way to gamble in Las Vegas. ATMs are extremely expensive, at east double what you'd normally pay to withdrawal money. Plus, they grant all-too-easy access to over-spending. Credit cards are the worst option. Between the service charges, cash advance fees and interest rates, the added cost can be astronomical.
If you're looking to spend $1,000 or more gambling, set up a casino account when you arrive. They'll link it to your bank account for instant access to funds. Or, you can have the cash wired to the casino directly. The downside is it can limit you to gambling in one location, so don't do it until you've found the right casino with the best blackjack tables.
#1 Canadian-Friendly Casino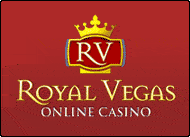 RoyalVegas.ca is our editorial pick for your specific gaming needs in 2022. Currently offering an entire suite of live dealer games, as well as a wide range of Canadian deposit options, RV truly offers a world-class gaming experience.
About the Author
Adalene Lucas: is our jack of all trades here at DBC. She is a skilled coder, gambler, writer and webmaster. She lives in Manitoba where she enjoys the lush landscapes and camping near Tulabi Falls. Nature gives her inspiration to write. When she's not immersed in nature, her favorite words are "game theory". She lives with her husband and their two Labradors, Kophy and Whisper.