1 May
Fun & Affordable Casino Vacation in Canada
Fallsview Resort gets my vote as best casino vacation in Canada.
I've personally visited a lot of casinos throughout Canada and beyond. I've had a lot of great experiences, and some not-so-great ones. For all the good resorts out there, I'm sorry to say there are twice as many that don't deserve your business.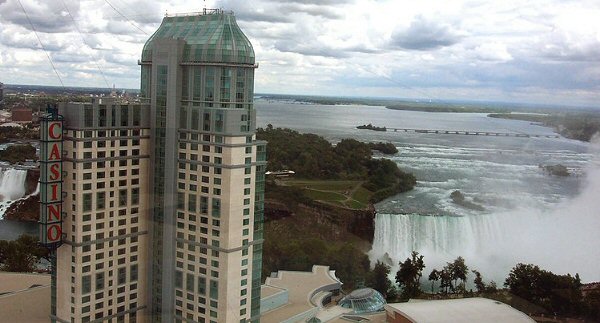 Bear in mind, I'm talking specifically about vacation-style stays. A trip that necessitates a minimum one-night stay in the casino's hotel; more often a weekend or full week vacation. If you're just looking to gamble, any sizable casino will provide all the entertainment you need. But for a fun and affordable casino vacation in Canada, only the best will do!
The Best Casino Vacation in Canada
I'll cut right to the chase here. There's no better destination in my book than the iconic Fallsview Casino Resort in Niagara Falls, Ontario. This place has everything you could possibly desire in a romantic or fun-filled getaway.
The Fallsview Casino Resort is a vast, $1bn entertainment complex built in 2004. This architectural sensation is situated right next to Niagara Falls – so close you can hear the hum of the roaring falls and see the spray misting down from any falls-view room or restaurant in the building.
The hotel encompasses 374 CAA/AAA Four Diamond guest rooms. Most of which proffer a breathtaking view of the falls, or at least a good portion of them. The higher the room, the better the view. You'll also enjoy access to the hotel's spa, the Galleria Shops, and a plethora of other amenities.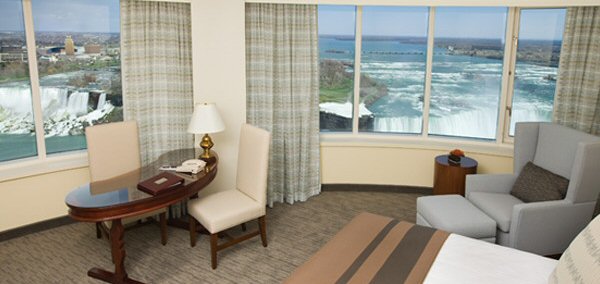 Gaming & Dining at Fallsview
The casino has everything you could want, except maybe a sportsbook. You'll have to hit the US side for that. There are more slot machines than you'd care to count, with woodbine and electronic table games available. Before you do anything, sign up for a PAC card (players club rewards). This will earn you quick comps in the casino, and garners discounts all throughout the resort.
There are numerous restaurants to choose from. They include a seafood and steakhouse, an Italian restaurant, buffet, and a trio of options for Asian cuisine. A handful of bars and lounges are on site, with more than a dozen quick-bite stops like Burger King, Shoeless Joe's, Subway and Tim Horton's.
My recommendation goes to the Grand Buffet. It's got a delicious and expansive spread for a very reasonable price, all things considered. It gets super busy on weekends though. Save it for a week day/night, or come early to avoid excessive lines. Bring your PAC card to drop the price from $30 to $25!
How affordable is it?
Booking a room here isn't the easiest thing to do, and you'll want to make sure to reserve your room well in advance due to high demand. To do so, you'll have to call ahead!
1-888-325-5788 – Reservations are no longer available online!
I can only assume the removal of online booking services has to do with their disinterest in participating in the multitude of cheap booking sites most hotels associate with these days. Enforcing a telephone-only booking service allows them to set and maintain their own rates. Having the absolute best views of Niagara Falls, you can expect a high price in the summer; ranging from CA$199/night on weekdays, up to CA$299/night on weekends.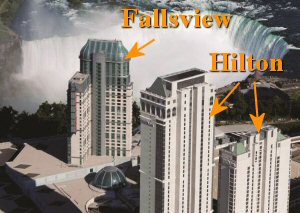 For the most affordable casino vacation in Canada, I suggest visiting in the winter, when they slash the price by half. Or, you can use a service like Groupon or Kayak to book a cheaper room at the nearby Hilton Niagara Falls. It's located adjacent to the Fallsview Casino Resort. With the right discount site, you can book a falls-view room for about $150-$200/night any time of the year. Try to book directly through the hotel's website, and you can expect to pay $250-$300 per night. That is not what I call affordable!
Disclaimer: I am in no way associated or affiliated with Fallsview Casino Resort, Hilton Niagara Hotel, or any other business mentioned here-in. I will receive nothing if you decide to spend your casino vacation in Niagara Falls or anywhere else on the planet. Unless you comment below, I will never know the difference. This is nothing more than a personal review of a place I very much enjoyed visiting. If you do decide to go here and have a bad time, I take no responsibility.
#1 Canadian-Friendly Casino

Jackpotcity.com  is our editorial pick for your gaming needs. Currently offering an entire suite of casino games, as well as a wide range of Canadian deposit options, JackPotCity truly offers world-class gaming.