14 Sep
Mobile Casino Apps vs. In-Browser Play
Apps risk obsolescence as more people play mobile casino in browser.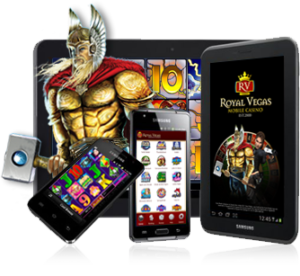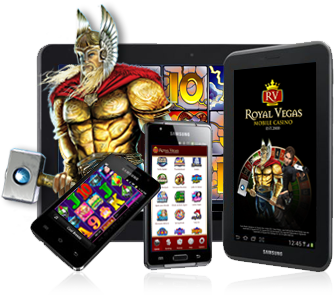 For the last few years, apps have been the number one answer to all forms of mobile gaming. Whether it's a simple crossword or match-3 jewel game to pass the time, or a collection of casino games that award real money, there's always an app for that.
When smartphones went mainstream, everyone sought out the greatest apps. It wasn't long before the majority of us were met with the same ominous message. Your storage is full. Please delete some apps to clear up space!
The problem lies within our undying thirst for more. There's an app for everything these days. Such innovations, once adored by the public, are now ruining the mobile experience with warnings of insufficient storage. Unless you have the most expensive iPhone or Samsung models with 128GB internal storage, chances are you're constantly deleting apps to install new ones.
Fortunately, the developers of gaming content found a solution. Through the amelioration of HTML5 web coding, they are now giving gamers the ability to enjoy their favorite apps, and even play mobile casino games, in browser.
HTML5 To The Rescue
HTML, or Hypertext Markup Language, was the original web-coding model used to build websites. Over time, programs like CSS, Javacript and Flash enhanced its capabilities ten-fold. But when mobile devices entered the mix, they didn't get along so well with these coding methods.
HTML5 was the eventual solution. It took a few years of tweaking, but it's now so advanced that it's able to replace all previous coding methods—even Flash. Best of all, HTML5 is compatible with all major operating systems, both desktop and mobile.
When a game is programmed in HTML5, it can be played by anyone, on any system, without need for an app. Thus users won't have to clog up their storage space to play HTML5 mobile games. Everything loads smoothly in a user-friendly, highly functional, browser-based interface.
Play Mobile Casino In Browser
The internet gambling industry is especially prevalent in the transition to HTML5 gaming. Real-money mobile casino apps aren't nearly so easy to find as traditional free-to-play games. Most Android users have to go straight to the source to download them. Google Play refused to provide genuine gambling content until last month, when they began offering gambling apps in the UK only.
This was enough of a catalyst to drive most players to at least try the in-browser casino games on their mobile devices. What they learned was that there really is no difference in game-play. Graphics and speed are undisturbed, and there's no change in functionality.
The same could not be said a few years ago, when in-browser play relied on Flash technology. But HTML5 has done wonders for the mobile gaming industry, making it more accessible to anyone, anytime, anywhere.
How to Play Mobile Casino Games in Browser
If you've ever played at an online casino from your desktop computer, you'll find there's no difference at all. Players can open a browser on their mobile device, go to the URL of the casino operator, log in to their account and choose a game to play. It really is that simple.
If you don't have an account yet, you'll need to register one. Enter the required information and tap to submit. You'll need to make a deposit to play for real money, at which point you'll also be rewarded with a nice juicy bonus. Royal Vegas, for example, presents welcome bonus package worth up to $1,200 on the first three deposits.
#1 Canadian-Friendly Casino

Jackpotcity.com  is our editorial pick for your gaming needs. Currently offering an entire suite of casino games, as well as a wide range of Canadian deposit options, JackPotCity truly offers world-class gaming.