1 Oct
Fettering of Chameleon Mobile Casino Apps
Apple & Google are cracking down on real-money mobile gambling chameleon apps found in their respective app stores.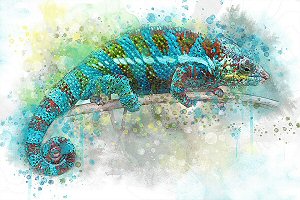 Over the last many years, gambling regulation has taken shape from all sides of the industrious spectrum. Government's are cracking down on their own authoritative bodies for turning a blind eye to money laundering. Player protections within online gambling services are being scrutinized like never before. Jurisdictions where the activity is prohibited are ramping up preventatives, both online and on land. Even mobile platform suppliers are taking action to uphold their end of the legal bargain by stopping developers from uploading mobile casino content to their app stores.
Following a swift heads-up from an online security company, Apple and Google are both cracking down on the growing presence of falsified apps that are granting access to real-money casino games by players in jurisdictions where such games are illegal. Trend Micro is calling them "chameleon apps"; capable of delivering disguised content to users all over the world.
Real-Money Mobile Gambling Chameleon Apps
Chameleon apps are a particularly clever way of reaching players in locations where online gambling is illegal. The applications themselves are set up kind of like a puzzle box. It looks like an ordinary box, and doesn't do anything special until the holder presses the right spot. Then suddenly the box opens up into something completely different.
That's basically how chameleon apps work, with the sole purpose of tricking mobile app stores, like Google Play and the Apple iTunes Store, into believing the apps have an entirely different use or purpose. And they are – to an extent. Such apps are capable of delivering a perfectly lawful experience until the end user performs whatever special action is required to flip the virtual switch, thereby unlocking the illegal gambling content.
It could appear to be something as simple as a weather app, a hotel booking app, or one of many entertainment-style apps (music, games, fashion, etc.). All of the information for the content on the app store is legitimate. During the app store's review process, launching the app presents the exact same legitimate service advertised. But beneath all those surface layers is the true application hiding within.
Making the Switch
Developers of these culprit-apps integrate what's known as a "switch". This clandestine switch gives product managers the ability to activate and deactivate the hidden content at will. Once the application passes the review process, they flip the switch. At that point, anyone who launches the app gets the mobile casino content within instead of the content advertised on the app store.
In this way, the developers are able to promote their illegal products on a website that links to the application on the Apple and/or Google app stores. The end result – chameleon mobile casino apps that don't show their true colors until Apple and Google are convinced they are worthy of placement in their respective stores.
These apps have become so popular that many of them actually made their way onto the Apple App Store's Top 100 list of highest-rated downloads. This proves two contemptible points; 1) app stores have yet to rein in the deluge of 'fake reviews' praising apps to give them trending status; and 2) players are finding, appreciating, and utilizing these apps, despite their unlawful status in some regions of the world.
The Jig Is Up!
According to a publication by Trend Micro on Thursday, it was their online security company that was responsible for unearthing the presence of countless real-money mobile gambling chameleon apps on Google Play and the iOS App Store. With sufficient evidence in hand, Trend Micro immediately sent its findings to the platform suppliers, who worked swiftly to remove all of the culprit-apps from their respective stores.
Trend Micro does note, however, that of the hundreds of chameleon gambling apps they've come across so far, none were infected with a virus or malware of any sort. Illegal in some regions, yes, but in no way malicious or harmful to a user or their device.
#1 Canadian-Friendly Casino

Jackpotcity.com  is our editorial pick for your gaming needs. Currently offering an entire suite of casino games, as well as a wide range of Canadian deposit options, JackPotCity truly offers world-class gaming.