31 Jan
Best Free and Real Money Casino Slot Games for iPhone
Best free and real money slot machine apps for iPhone & iPad.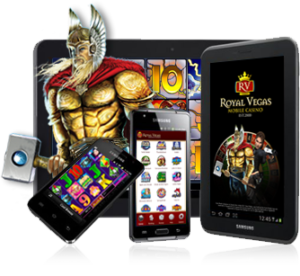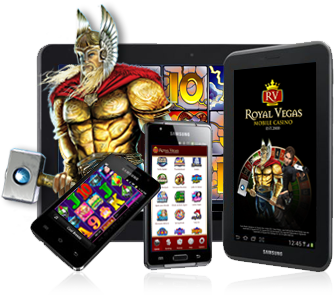 I enjoy the thrill of slot machines as much as anyone. Sometimes, I prefer to play real money casino slot games. Other times, I just want a little excitement without the risk. It generally depends on my financial situation at the moment.
But I also understand the demands of daily life. Time is perhaps the most valuable commodity in today's society. Getting a moment to ourselves to just relax and spin the reels doesn't happen very often. Fortunately, mobile gambling and gaming apps now give us the opportunity to play whenever we find a few free moments to spare.
Best Free and Real Money Slot Machine Apps for iPhone & iPad
As always, with the good comes the bad. If you go searching for casino slot apps for iPhone, you're going to find thousands of them. Unfortunately, most are garbage, produced hastily just to get on the board. Only a small fraction were developed well enough to even be considered for our top 5 list.
Most of these apps are the free-play variety, with no option to gamble real money. When built well, the social aspect makes them more fun, increasing the excitement without taking risks. Two of our top choices do offer real money play. So without further ado, here they are.
#5 Golden Casino: Vegas Slots (Free Play)

Golden Casino is one of the best slots apps for iOS for several reasons. It has a decent game variety with dozens of slots to choose from. The graphics are great. Players start with 200k coins, and can earn more with daily login bonuses and tournaments. There's also a VIP Club that generates larger bonuses for regular players. What I like most about the Golden Casino App is you don't have to have internet access to play. That's a feature missing from entirely too many gaming apps these days!
#4 LeoVegas (Real Money)

LeoVegas is just awesome. They've been around for a few years now, and unlike some older competitors, they built their software from the ground floor up, specifically for mobile devices. The game variety goes well beyond slot machines, too, with a whole line-up of casino games and even sports betting available. If you're just looking for a real money slots app, it might be a bit much.
#3 Cashman Casino: Slot Machines (Free Play)

Cashman Casino is great if you want a genuine land-based casino experience, without any genuine risk. This app is packed with the most popular real-world slot machines from Aristocrat Leisure, meaning you'll find a lot of games with Hollywood film, television, and celebrity themes. Best of all, you'll never run out of coins. Cashman starts players with 2 million coins, then delivers bonuses daily, hourly, and every 15 minutes via a jackpot wheel.
#2 Royal Vegas Online Casino (Real Money)

Royal Vegas is my number one pick among the best real money slot machine apps for iPhone and iPad (number two overall). I've been paying here (via desktop) since the days when flip phones were all the rage. Established in 2000, these guys have more experience, and a larger game variety, than any of their reputable competitors. Powered by the world leader in iGaming software, Microgaming, new games are added every month. Trust Royal Vegas for unparalleled entertainment, security, and customer service.
#1 Caesars Casino Official Slots (Free Play)

When it comes to casinos, no one does it better than Caesars. They've built dozens of land-based gambling resorts all over the world, and now they're available on Apple. If you're looking for a supremely entertaining experience without any risk, the Caesars Casino Official Slots app is where it's at. Players receive millions of free coins every day, and have access to new games each week. These are the same games found in Caesar's land-based casinos. Enjoy stellar graphics and animations, with exciting, fast-paced tournaments.
#1 Canadian-Friendly Casino

Jackpotcity.com  is our editorial pick for your gaming needs. Currently offering an entire suite of casino games, as well as a wide range of Canadian deposit options, JackPotCity truly offers world-class gaming.