27 Apr
Are Online Games to blame for 21% decline in Casino Slots?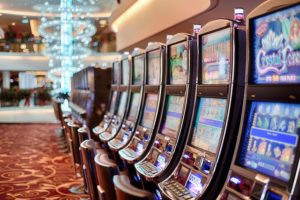 It's official – casino slots are no longer desirable! Okay, that might be stretching it a bit. Millions of people still enjoy slot machines in land-based gambling establishments, but there's clear evidence that players – and operators – don't find them nearly as attractive as they did a decade ago.
In those days, casino slots were responsible for generating, on average, 85% of a gambling property's revenue. That includes all facets of revenue – table games, video poker, sports betting (where applicable), hotel accommodations, entertainment, etc. With all this on offer, slot machines still made up 85% of every dollar earned.
That's no longer the case in 2017. According to Carlo Santarelli and Danny Valoy, the authors of a recent report from Deutsche Bank, 21% of all casino slots have disappeared from major gambling resorts since 2007.
The study revolved around the gaming floors of 12 US-based casino corporations, encompassing a total of 120 casino venues. The results revealed that, in the last decade, a total of 43,400 slot machines have been collectively removed from these properties.
Santarelli and Valoy noted in their report:
"All 12 operators in our analysis have culled their floors. We believe this trend is likely to continue into the foreseeable future as operators shift financial resources to other amenities and continue to seek efficiency on floors."
Who's To Blame For Casino Slots Decline?
The document indicated a number of factors that likely contributed to the shocking decline in casino slots.
The fact that so many gamblers are taking their wagers to the internet via desktop and mobile devices is surely making an impact on the number of players. An affinity for skill-based video games across the millennial generation was also noted as a probable cause.
Each of the casinos that removed slot machines did so to accommodate an expansion in amenities and/or entertainment venues. They've found that today's younger visitors are less interested in gambling, and more keen on the entertainment value of integrated resorts.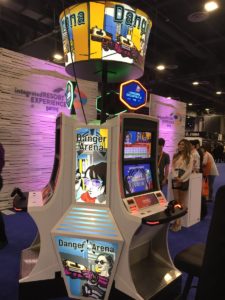 Some of these casinos – in jurisdictions where regulations allow for skill-based casino slots – also cleared a little floor space to make room for this new generation of video gambling games. It's been projected that skill-based gaming will appeal more to millennials who grew up on fast-paced, action-packed PC and console games. These new variations even feature Xbox-style controllers.
The other problem, especially with millennials, is their love of smartphones and tablets. They've become so reliant on mobile devices to perform day-to-day tasks that mobile gambling seems more natural to them.
It's not just millennials who are taking advantage of online casino gambling, either. While today's 20-somethings were glued to their Nintendo and PlayStation controllers in the late 1990s, their parents were already playing casino slots and table games on computers.
Big Changes Are a'Coming!
With so many notable alterations to the way casinos have operated in the last decade, there's surely more changes to come in the future. One likely victim will be the comp points system operators have relied on for so many years to lure visitors to their hotels and entertainment venues.
Traditionally, playing casino slots and table games awarded comps for other amenities within a resort. Now that those amenities are working their way towards higher popularity than the actual gaming floors, we could see the comp programs shift dramatically. Before long, a weekend stay at the hotel or purchasing a concert ticket could come with comps to play in the casino.
#1 Canadian-Friendly Casino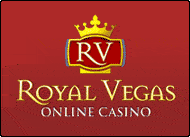 RoyalVegas.ca is our editorial pick for your specific gaming needs in 2022. Currently offering an entire suite of live dealer games, as well as a wide range of Canadian deposit options, RV truly offers a world-class gaming experience.