9 Feb
My E-Money Purse (Ticket Premium) Casinos in Canada
My E-Money Purse is a very unique payment method. It is more or less exclusive to customers in French speaking countries and is used almost entirely in the online gambling industry. In this guide we'll show you the basics of My E-Money Purse, including:
What is My E-Money Purse?
How to Use My E-Money Purse?
My E-Money Purse or Ticket Premium?
The Best My E-Money Purse Casinos
Understanding My E-Money Purse
My E-Money Purse is a digital wallet, also known as a "web wallet". This puts it in the same category as services like PayPal and Neteller. But there are a few key differences. The speed, the ease-of-use and the convenience is certainly the same, but there are some key differences.
If you have ever used a PaySafeCard, which is currently owned by the PaySafeGroup (the owners of Skrill and Neteller) then you may have an idea. The process begins with an online wallet, or "My E-Money Purse account". The user then purchases a unique "ticket" for a set amount, before handing the information on this ticket over to a casino or sports book of choice.
In many ways, My E-Money Purse is like a cross between a web wallet and a prepaid card. As is the case with the former, it is online based and operates out of a virtual "wallet". Yet, as is the case with the latter, it works on set amounts, which follow predefined purchases made by the user.
Using My E-Money Purse
My E-Money Purse hasn't quite been as popular as many expected it to be, and this seems to be the result of a lack of understanding. It's different, so people think it's complicated. But that couldn't be further from the truth.
To begin, you need to signup for an account on the official My E-Money Purse website (if you don't speak French, you will need to let your browser translate the page). From there you need to click "Buy a Premium Ticket" and then choose the amount that you want to pay. This, effectively, is the amount that you will be depositing into a casino/sports book further down the line.
You will be asked for your banking information and the payment will then be validated. Within a few short minutes you will receive a unique code via SMS. This is the code you need to input on the casino/sports book deposit page. The code essentially transfers your predefined deposit amount to the casino/sports book, which means it will then be added to your gambling account. From there, you can use it as you please.
Of course, this is only a deposit method, so there is no way to withdraw using My E-Money Purse. Instead, you will need to setup an alternative withdrawal method such as a debit card, web wallet, bank transfer or wire transfer. It all depends on the casino you use and the options they have available, speaking of which…
The Best My E-Money Purse Casinos
The "best" My E-Money Purse site is a matter of preference. In our opinion, one of the better ones out there, especially for gamblers in Canada, is Royal Vegas Casino. This is one of the biggest online casinos here in Canada. It offers big new member bonuses, loyalty bonuses and free spins, and there are also a great number of deposit and withdrawal options. Royal Vegas uses Microgaming, but also has games from Net Ent and many other developers.
If you would prefer, there are many more sites that use My E-Money Purse. These can all be found on the My E-Money Purse site itself and they include:
PokerStars
NetBet
BWin
UniBet
Everest Poker
BetClic
Just bear in mind that you may need to access the ".FR" version of the site. This is essentially the French language and French customer site, which is where you can find My E-Money Purse. It can also be used on many apps, online games and other retailers.
My E-Money Purse vs Ticket Premium
The My E-Money Purse service has changed its name a couple times over the years, confusing its customers but growing in size and popularity nonetheless. For most of its life it was known as Ticket Premium. This is the name that many knew it by and the name that many still recognize. When Moneybookers became Skrill many years ago now, the majority of sites and users still referred to it by its previous name. In fact, 5 years later, many casinos and sports books chose to list it as "Skrill (Moneybookers)", because that name had become so ingrained in the public knowledge.
This has also been happening with My E-Money Purse. The change was fairly recent in this case, but many sites still refer to it as Ticket Premium and it's rare to see the name "My E-Money Purse" when it's not proceeded or preceded closely by "Ticket Premium".
The good news is that both services are the same. If you signed up for one and are being directed to the other, it doesn't matter. Ticket Premium tickets still work on My E-Money Purse branded sites and vice versa.
What is Yes By Cash?
You may also see this name on your travels through My E-Money Purse. Yes By Cash is a service offered by My E-Money Purse in conjunction with the ticketing service mentioned above. There are a few differences here, but the main one is that Yes By Cash lets you pay by cash in places that typically wouldn't allow it.
The number of people who still use cash and insist on only using cash is dwindling. But they still exist, and this service was created to cater for them. However, there are no gambling sites signed up for Yes By Cash. You can use it to pay for games, peripherals, clothing and other essentials. But as of yet (and probably in the future as well) there is no way to use it on Royal Vegas Casino or any other gambling site.
#1 Canadian-Friendly Casino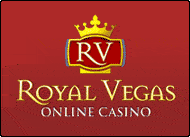 RoyalVegas.ca is our editorial pick for your specific gaming needs in 2022. Currently offering an entire suite of live dealer games, as well as a wide range of Canadian deposit options, RV truly offers a world-class gaming experience.
About the Author
Adalene Lucas: is our jack of all trades here at DBC. She is a skilled coder, gambler, writer and webmaster. She lives in Manitoba where she enjoys the lush landscapes and camping near Tulabi Falls. Nature gives her inspiration to write. When she's not immersed in nature, her favorite words are "game theory". She lives with her husband and their two Labradors, Kophy and Whisper.